Are you looking for an all-inclusive curriculum that is easy to use? Homeschool Easy Entire School Year Curriculum is a great curriculum for grades 1-5. We had the opportunity to review the 3rd Grade Entire School Year Curriculum.  It includes 32 weeks of curriculum that is ready to download and use.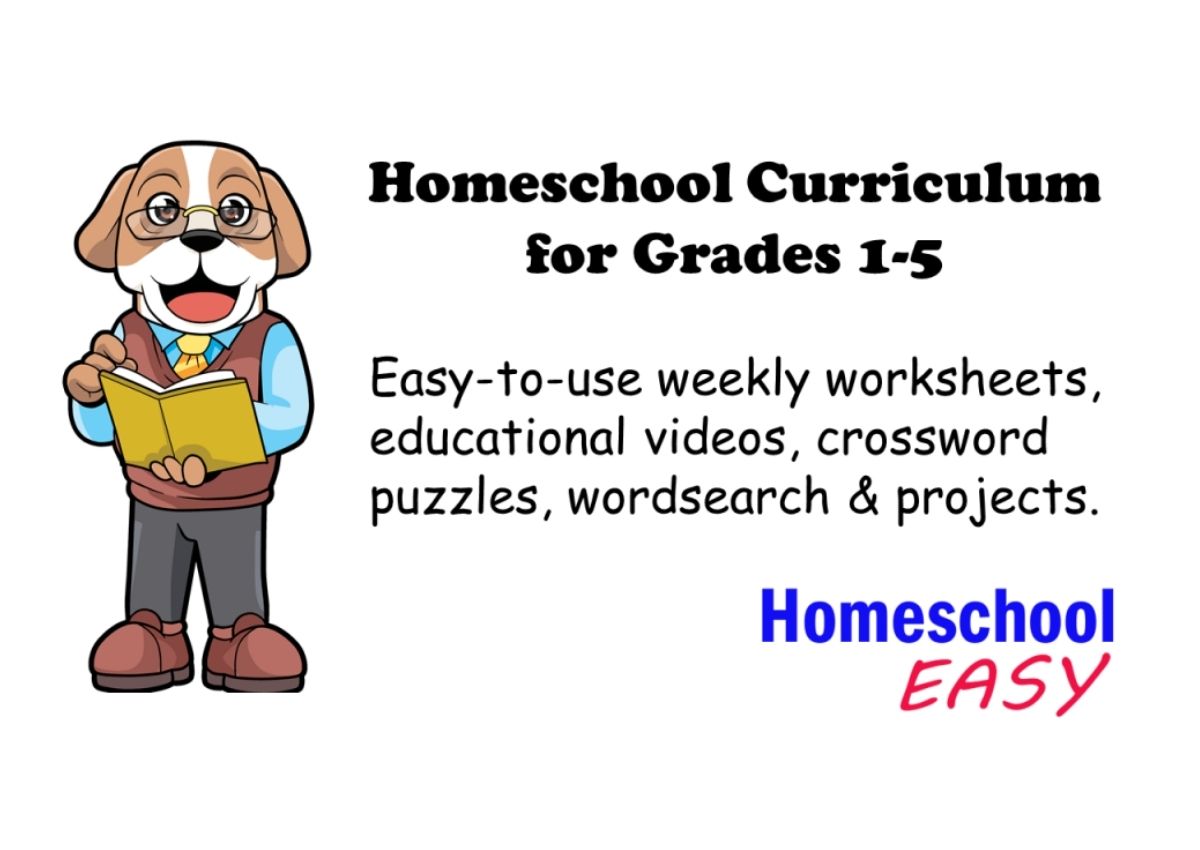 What is Included in Homeschool Easy
It includes lessons for grammar, history, math, reading, science and writing.  The subjects are all organized into folders so that it is very easy to follow and print off.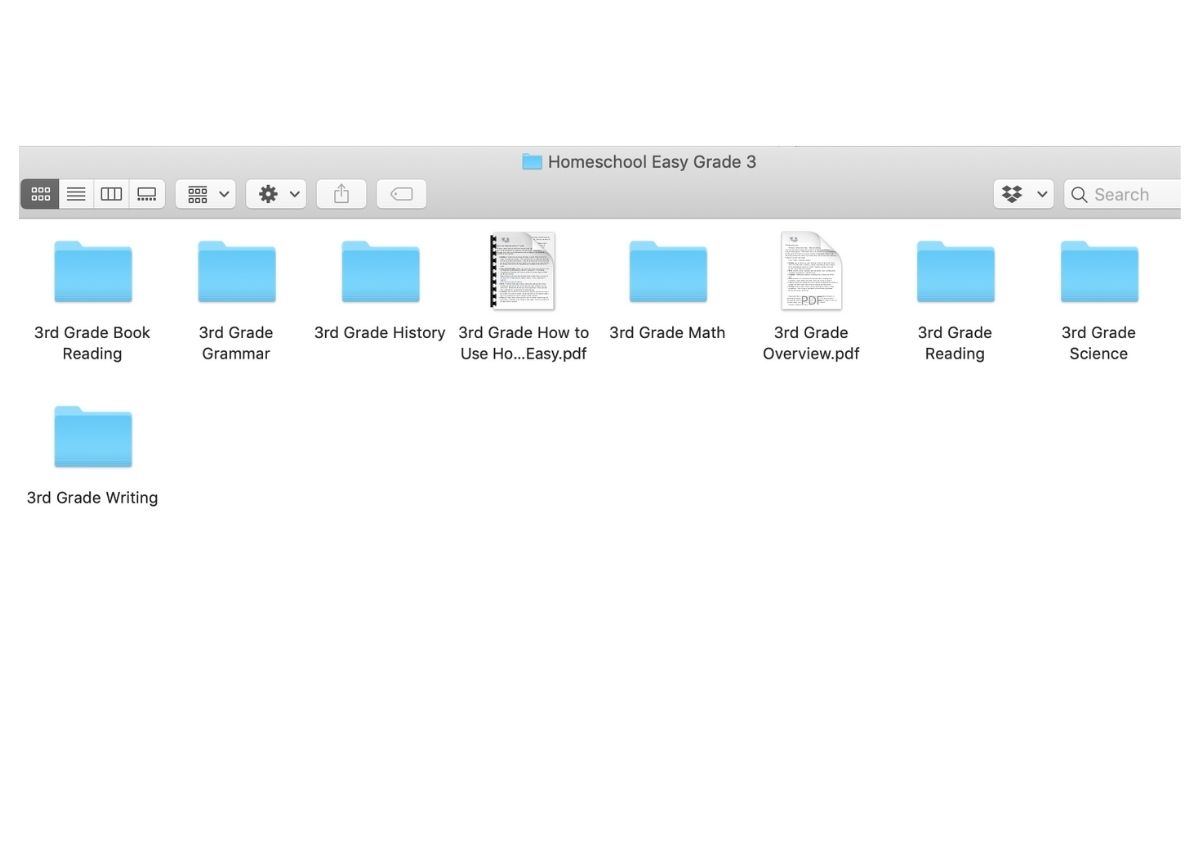 The grammar lessons include daily worksheets and the writing lessons are 2 weekly writing assignments. The reading lessons have comprehension sheets, flash cards with a weekly word list, crosswords and word searches. There is also 2 online chapter books for your child to read each month, along with some comprehension and vocabulary worksheet related to these books. The online reading books are a nice benefit so you don't have to find or purchase books for the curriculum.
The math lessons include daily worksheets with flash cards. The lessons begin with some instruction followed by questions for your child to complete.
The history and science lessons include daily worksheets along with some art projects and links to videos. The history lessons cover patriotism and American history. In science, your child will learn about the solar system, energy and light, adaptions in land environments, adaptions in water and land environments, and about animals that live in different ecosystems.
What We Liked About Homeschool Easy
I really like that the files are downloadable so that you can use the curriculum later with your younger children. It is very easy to navigate through the daily and weekly lessons with very little preparation required.
In our homeschool, we try not to use worksheets too often in our homeschool; therefore, I wouldn't use this curriculum in its entirely. I hope to continue to use some of the lessons to help supplement our current curriculum whenever the boys needs further assistance with specific areas.
Our Recommendation
Homeschool Easy Entire School Year Curriculum would be a great curriculum for a family looking for an open and go option. Be sure to check out what other Homeschool Review Crew members thought about this curriculum, there are reviews from grade 1-5.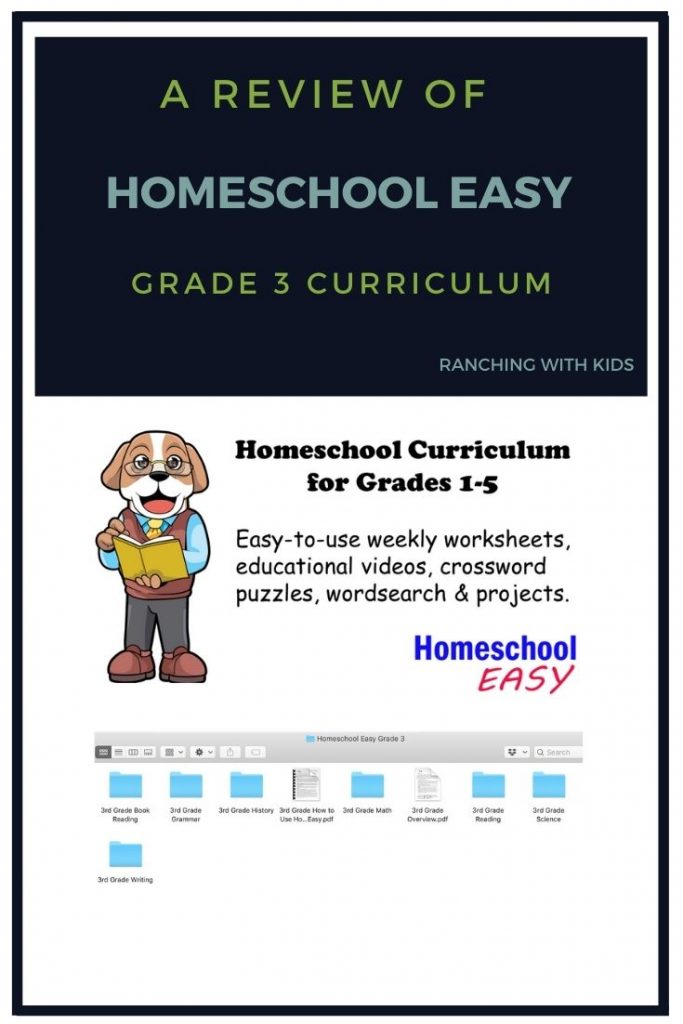 Social Media Links
Facebook: https://www.facebook.com/Homeschool-Easy-458781528008166/
Twitter: https://twitter.com/HomeschoolE