We thoroughly enjoyed adding a Progeny Press guide to our Language Art studies this summer. We were able to practise our reading comprehension by reviewing the The Josefina Story Quilt – eGuide. It has been a wonderful addition to our homeschool.
The Josefina Story Quilt
The Josefina Story Quilt is a fun, short story about Faith and her family who travelling by covered wagon to California.  Faith's pet hen, Josefina, is allowed to go on the trip even though she is too old to lay eggs and too tough to eat.  Josefina surprises the family when she lays an egg and scares away some robbers.  Faith sews a story quilt while they are travelling to record their memories and remember Josefina.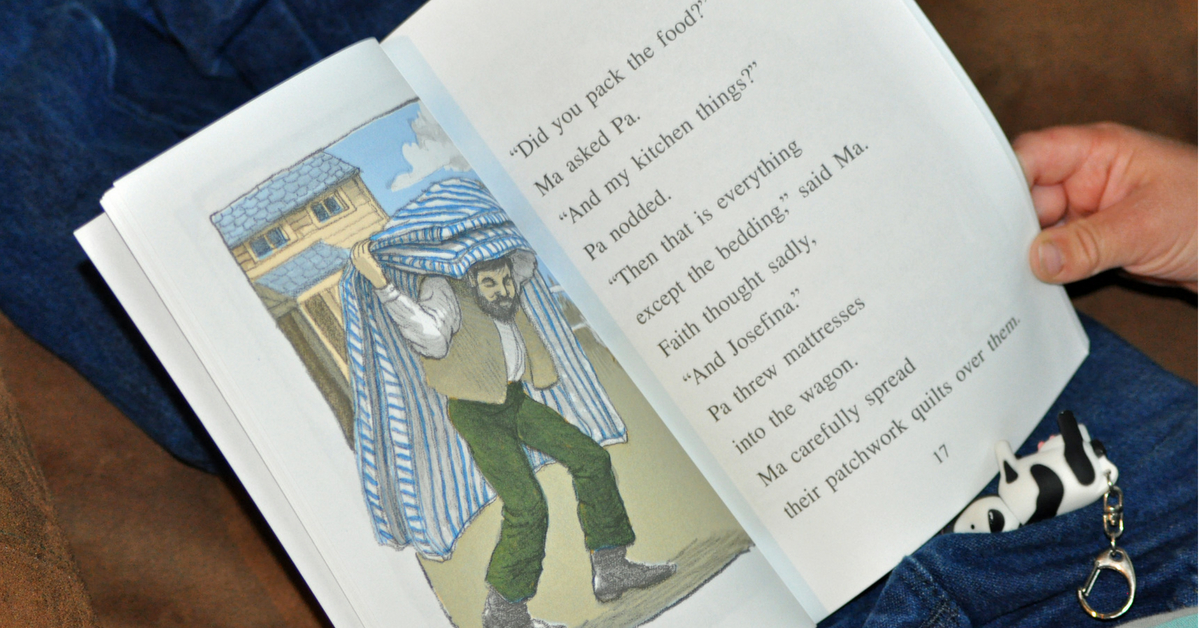 How We Used the Study Guide
The 34 page eGuide is laid out very well in a PDF document and is recommended for Grades 1-3.  It starts with some background information about the author and the story.   Since my son is not reading yet, I read the book and the study guide to him and then we discussed the answers.  If my son was older, he could have very easily worked on this independently, along with a discussion together at the end of each activity.
Background Information
We started by talking about the family's journey to California through the Rocky Mountains. Let's talk about perfect timing!  We worked on this review while we packing and going on our family vacation in the Rocky Mountains.  This made for an excellent opportunity to visualise what the trip to California would be like.
Before You Read Activities
The first few activities help to teach vocabulary and mapping skills so that your child will better understand some of the terms that they will encounter in their reading.  It was fun discussing what items we would take with us on a wagon train to California.
Vocabulary, Literary Terms and Reading Comprehension
I was pleasantly surprised how fast my son learned the new vocabulary words and literacy terms that are discussed in the guide.  He started to learn about verbs and metaphors, in a very easy and simple context.  The general content questions ensured me that he was understanding the story.  There is also a good variety of questions to help interpret the story and apply it to our own lives.
Analyzing and Hands-On Activities
Once we finished reading the book, the digging deeper section of the e-guide was excellent at summarizing and analyzing the story.
The cooking, art and craft activities at the end of the e-guide are a fantastic addition.  We had so much fun baking bread.  There is nothing like warm bread with butter!  We are looking forward to making a story quilt on our next family vacation, just like Faith.
Just as a side note, there are a few questions that refer to the Bible. Since we are secular in our homeschool, these few questions can be easily adapted without limiting the effectiveness of the eGuide.
Excellent for Analysing and Interpreting Literature
The study guides from Progeny Press are an excellent resource to help to teach your child how to better understand, analyse and interpret the literature that they are reading. The Josefina Story Quilt – eGuide from Progeny Press covers a wide variety of language arts skills and reading comprehension.  It helps me to feel confident in what I am teaching my son and can be easily adapted to your child's learning style.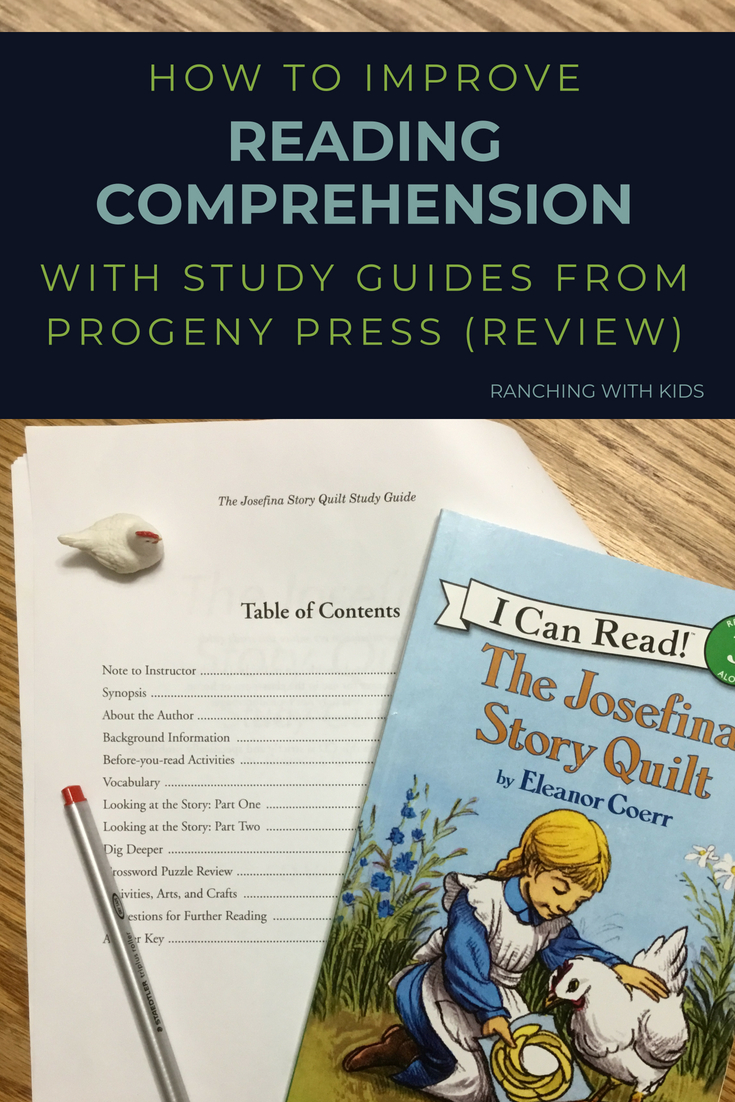 Pin MeProgeny Press also has many other eGuides for Lower Elementary, Upper Elementary, Middle School and High School levels.  You can easily download the eGuide, print and start learning.  I look forward to adding more eGuies from Progeny Press in our homeschool curriculum.
Social Media Links
Facebook: https://facebook.com/progenypress
Twitter: https://twitter.com/progenypress
Pinterest: https://pinterest.com/progenypress
YouTube: https://youtube.com/progenypress