Learning to draw with Creating a Masterpiece is easy and fun for the whole family. We were provided a one year subscription to the online Drawing Program. It includes 30 projects with 48 lessons through 4 different levels, Beginner and Drawing Level 1, 2 and 3. By using 3 different drawing media, pencil, coloured and charcoal, your whole family can learn how to plan, design and enhance their drawings. It has been a great addition to our homeschool art curriculum.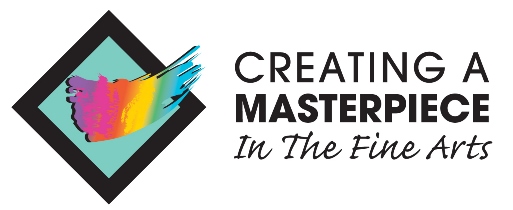 Online Art Curriculum
The online lessons are taught by Sharon Hofer and are easily laid out so that you can progress through them at your own pace. Each project begins with a short summary video that discuss what you will be drawing, what supplies are required and the techniques we will be learning.  Each project is broken into a series of smaller videos so that you can carefully plan and learn how to draw each masterpiece.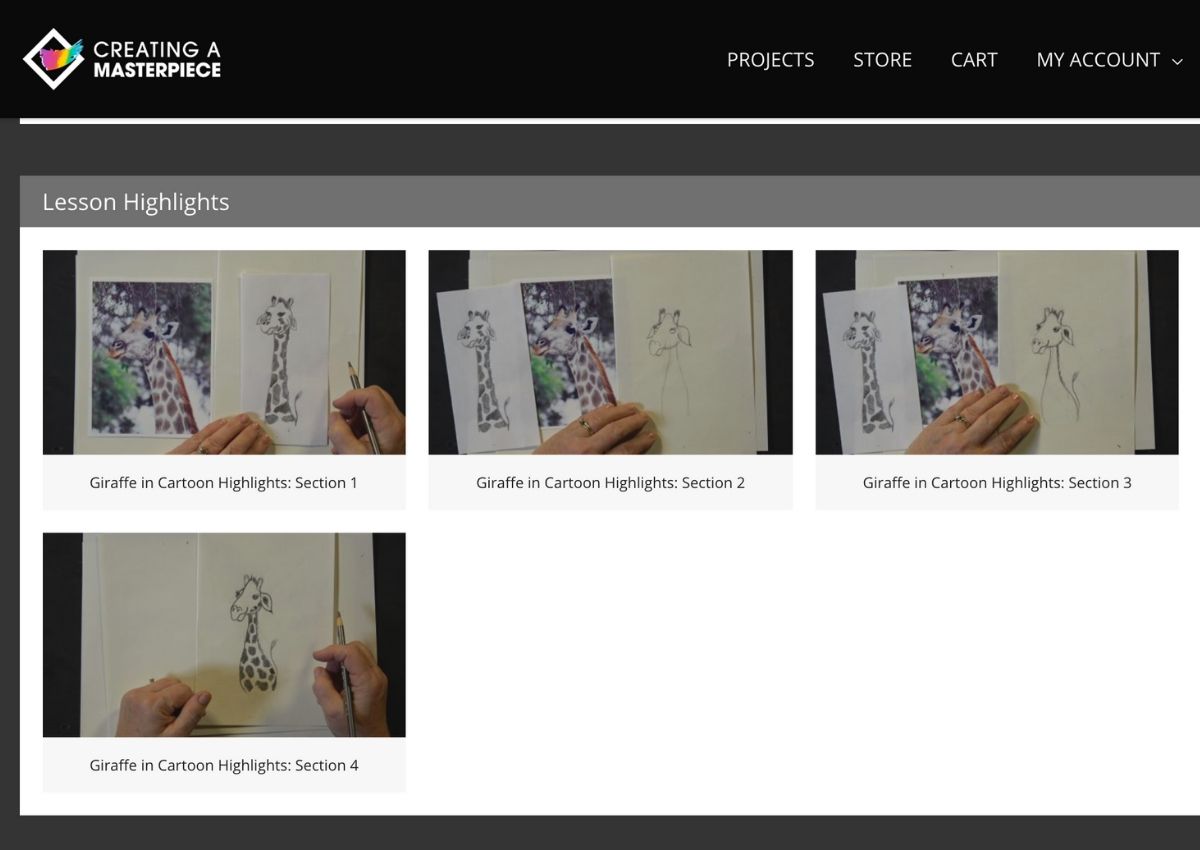 The Drawing Projects We Worked On
My 6 year old son and I started at the beginner lessons, there are 8 in total.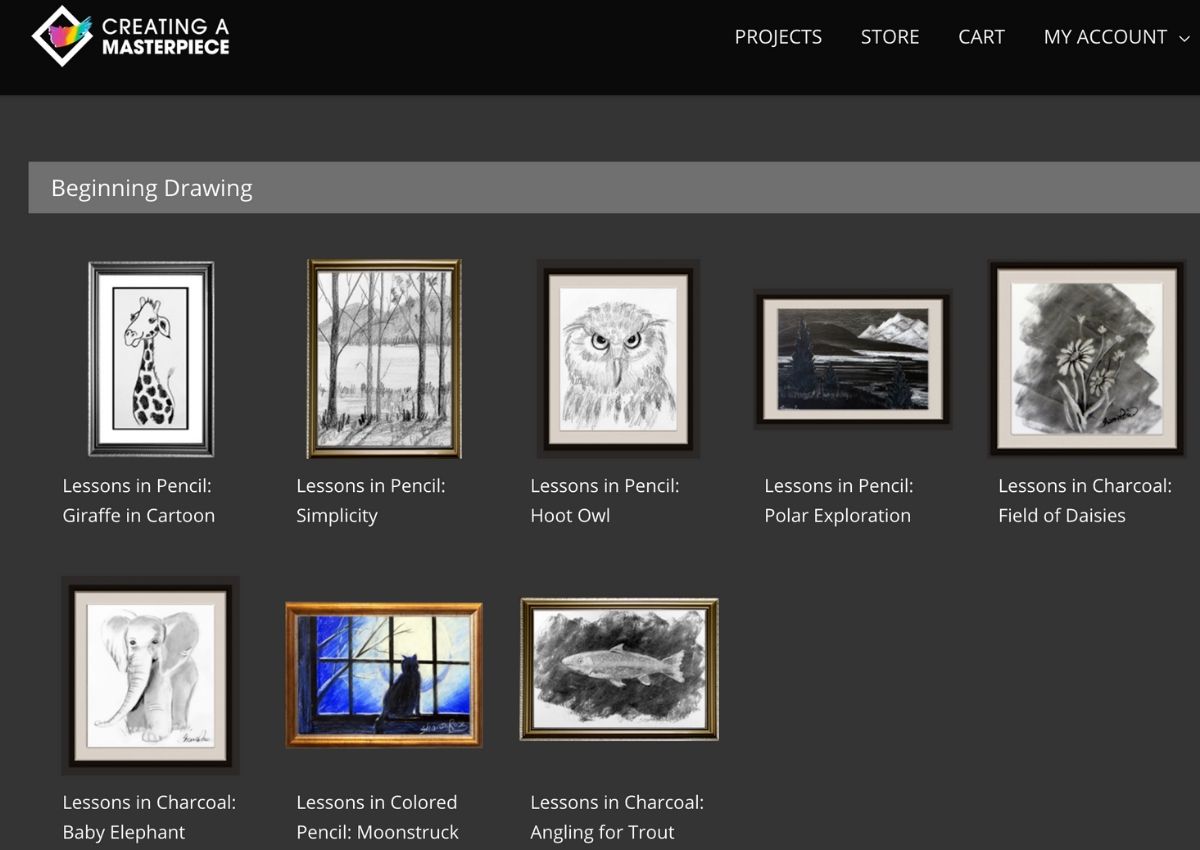 Our first project was the giraffe in cartoon.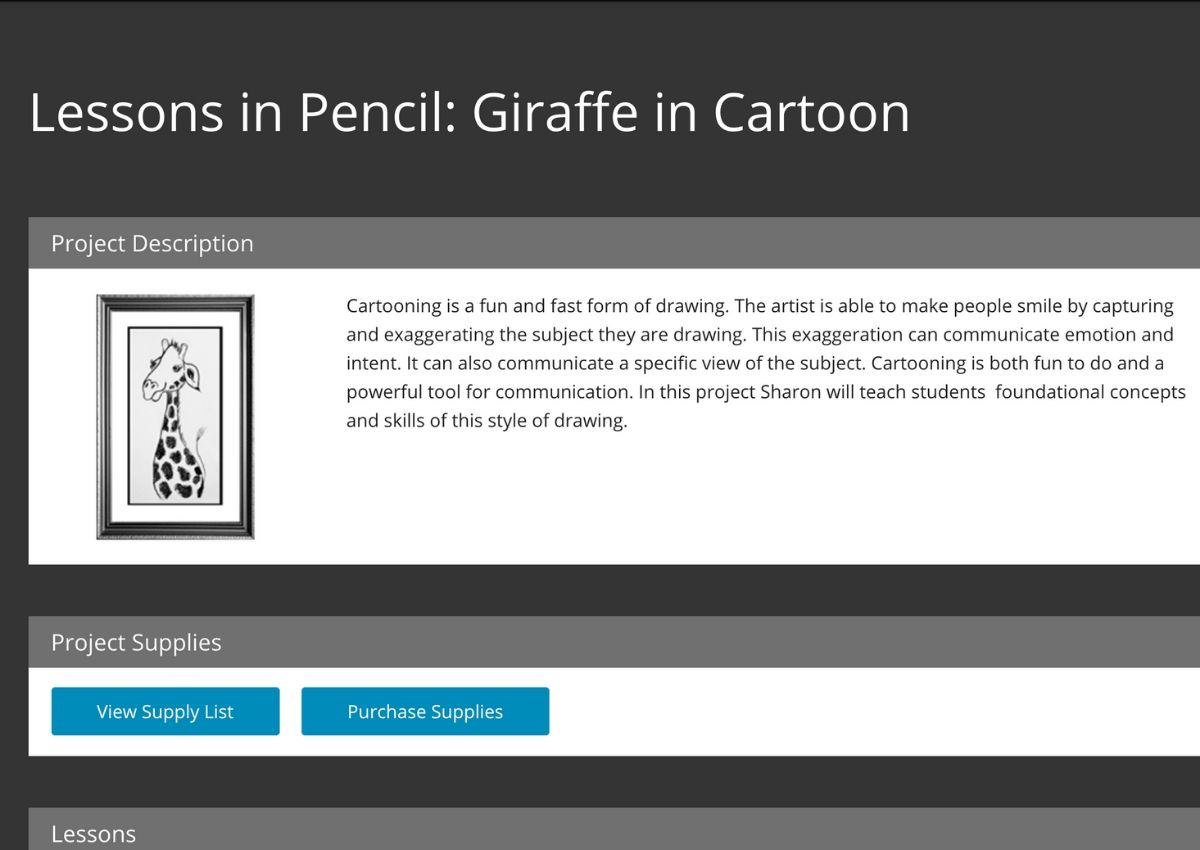 Through 4 short video lessons, Sharon taught us how to look at a photo of a giraffe and exaggerate some of its features to turn our drawing into a cartoon.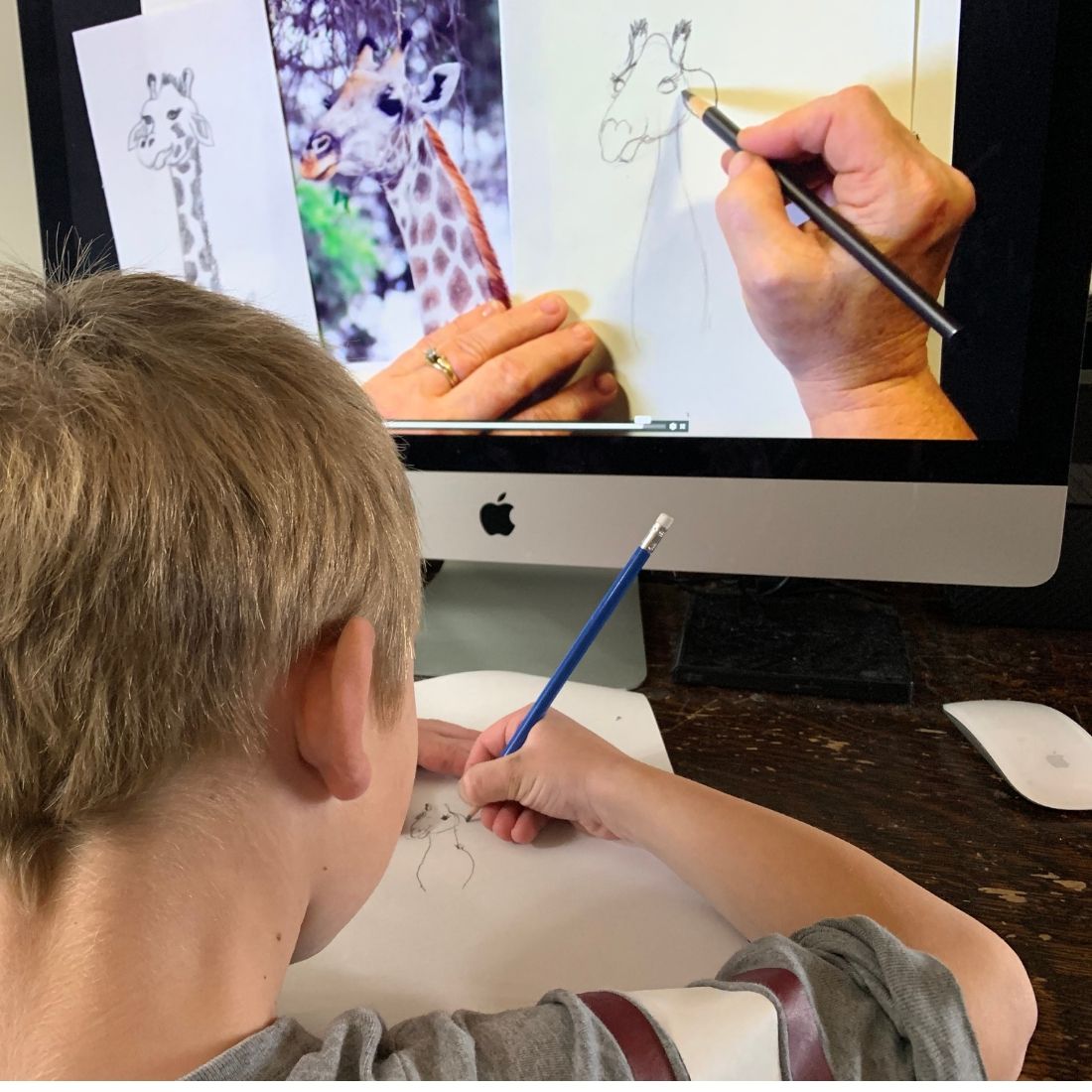 We both had a lot of fun learning about cartooning. My son is excited to try the technique of cartooning on a photo of a cow later in the year.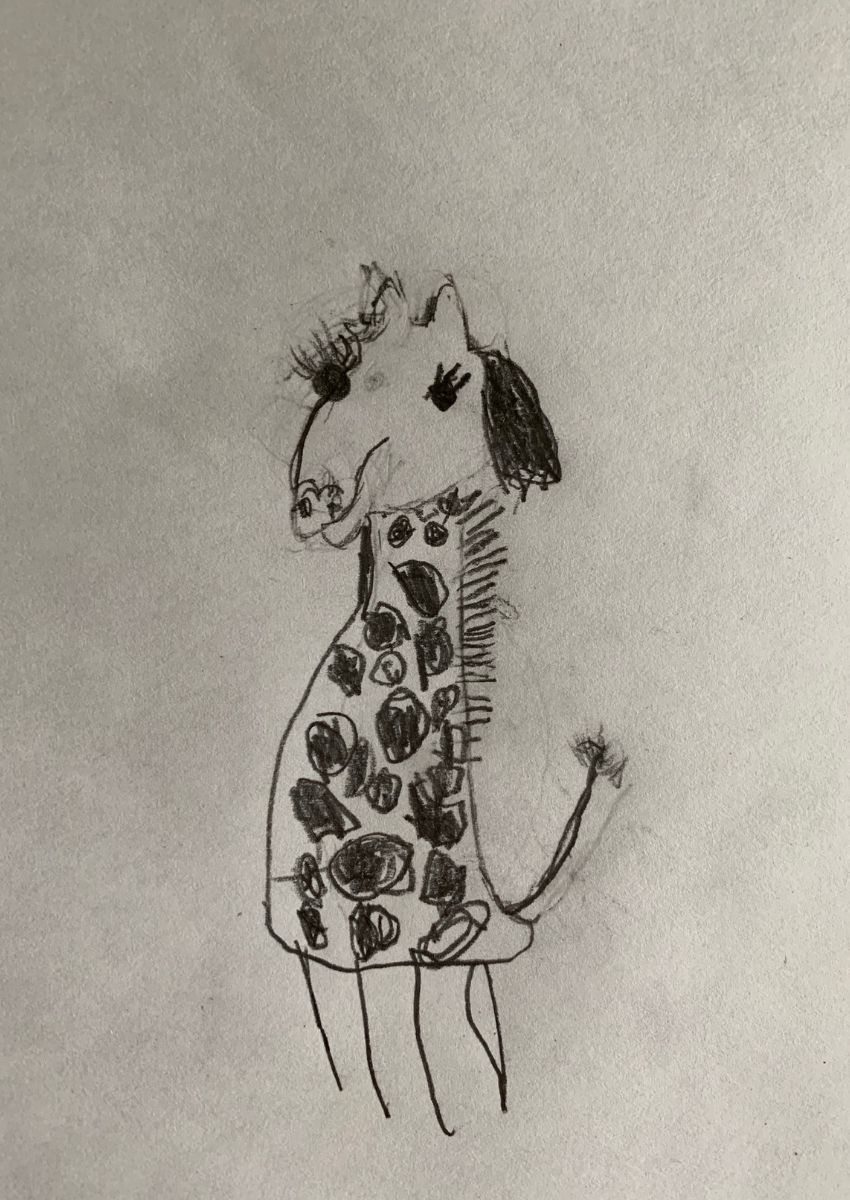 My son loves drawing mountains and trees so the second project we worked on together was very fitting for him. Through a very simply project, we enjoyed learning how to plan to draw a beautiful scenery with mountains and trees while learning values and shading. After 6 lessons, we each had a beautiful masterpiece.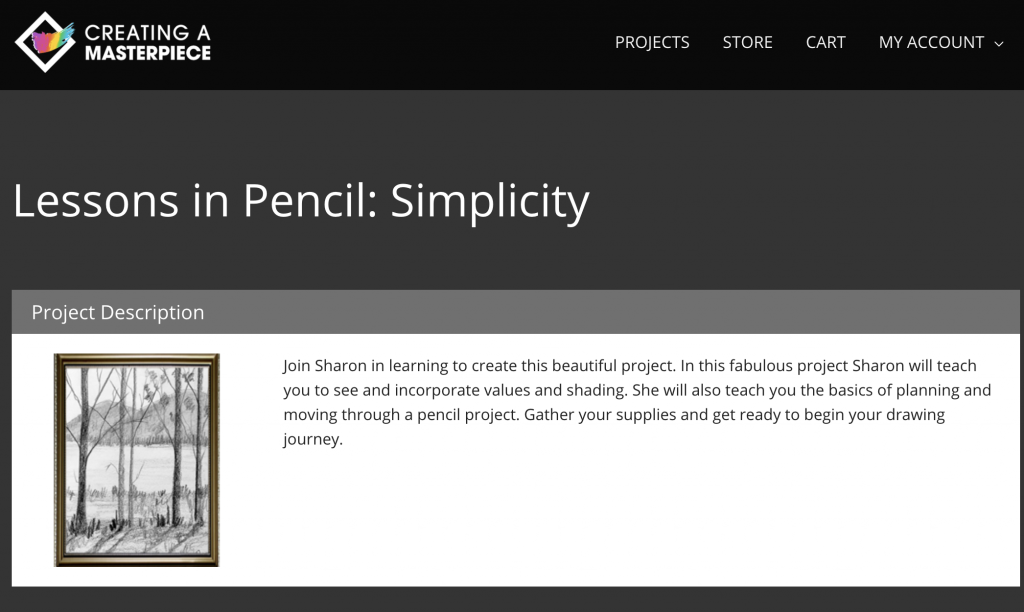 We have been seeing quite a few owls near our ranch lately so we had to take the opportunity to work on the hoot owl project. This project was very good at showing us how to pick out distinct basic shapes to start a drawing with. We really started to feel comfortable being able to see the basic shapes in the drawing to begin the project with.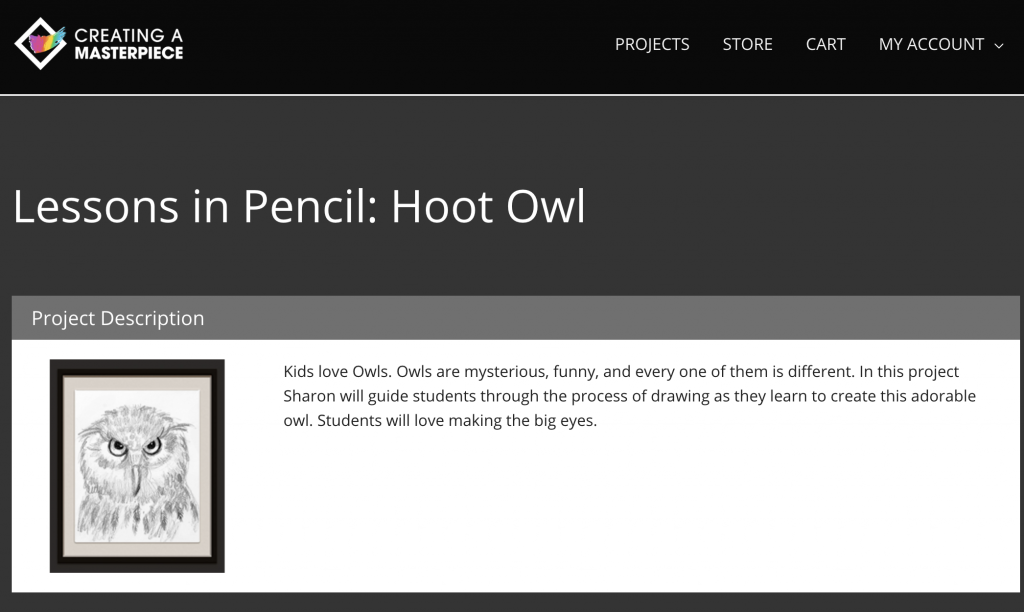 A Great Homeschool Art Curriculum
This homeschool art curriculum works extremely well for your whole family. We were easily able to work through the lessons together, and stop the videos whenever we required a bit of time to work on the technique being taught. I really enjoyed how the lessons were broken into short videos. This allowed my son to not feel overwhelmed when working on each project. If he wanted to work on the entire drawing in one sitting, he was able to or he could break the project into a couple sessions.
Drawing has always intimidated me and I usually try to avoid having to draw. With this program, I was able to feel confident while being able to apply the techniques that I learned from the program into other drawing projects.
Our Future Use of Creating A Masterpiece
We look forward to continuing to progress through the remaining 27 lessons together. I am so excited to try charcoal, black paper and vellum paper in some of the later projects as we have used those supplies in drawing project before.  The online Drawing Program with Creating a Masterpiece has been a great addition to our homeschool.  Be sure to click here to read more reviews of this art curriculum from other Homeschool Review Crew members.
Social Media Links
Facebook: https://www.facebook.com/createamasterpiece