My boys absolutely love when "Red" arrives on December 1st each year. It is a wonderful way to start the Christmas season! I try to keep a relaxed approached to Red arriving.  In our home we understand that it he is sent by Santa but we don't over emphasize that he reports to Santa about our behaviour. It is more just a fun activity to look and see what he got into during the night and he sometimes brings an activity idea for the day! It is so neat to watch the excitement in the boys when they find him each morning.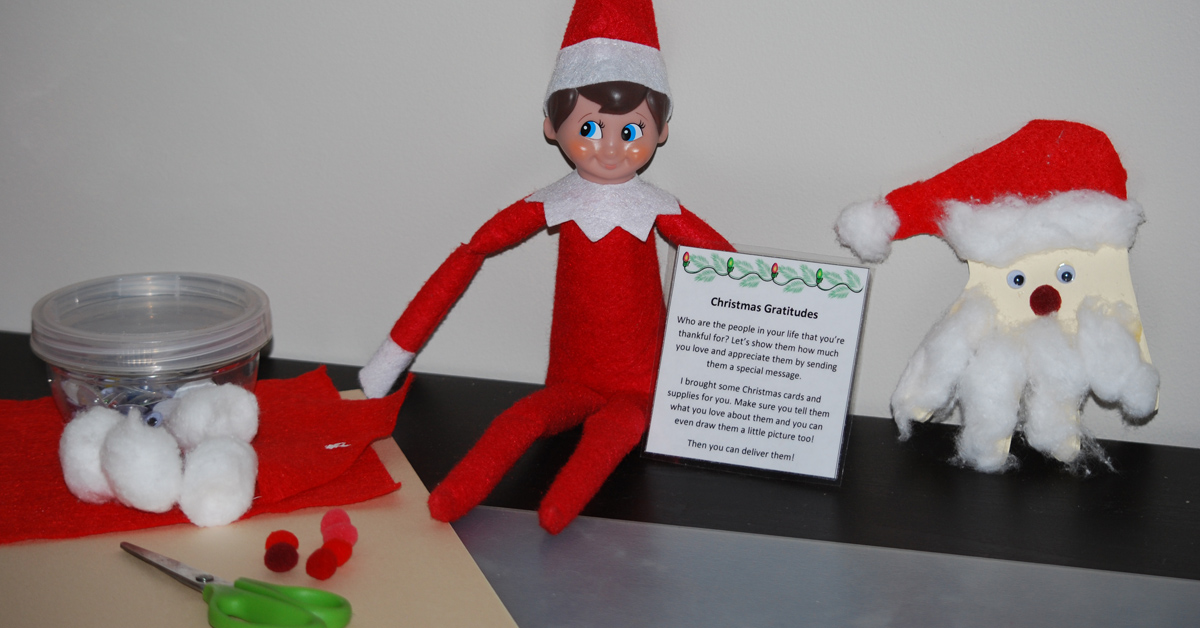 Planning
Now, do I dread finding new things for him to do each evening? Absolutely, but only a few nights each year! The Christmas season is busy, so there are definitely a few nights when I have to find the motivation. This year, I have been setting my alarm for 5:30am to change Red's location as this pregnancy is definitely making me extra tired so I struggle thinking of new ideas in the evening.
12 Fun and Easy Ideas
Are you looking for some inspiration? Here are our first 12 days this year! I try to make them as easy as possible to replicate.
Day 1: Red arrives and brings a introduction letter, a "North Pole Breakfast" of donuts and an Lego advent calendar.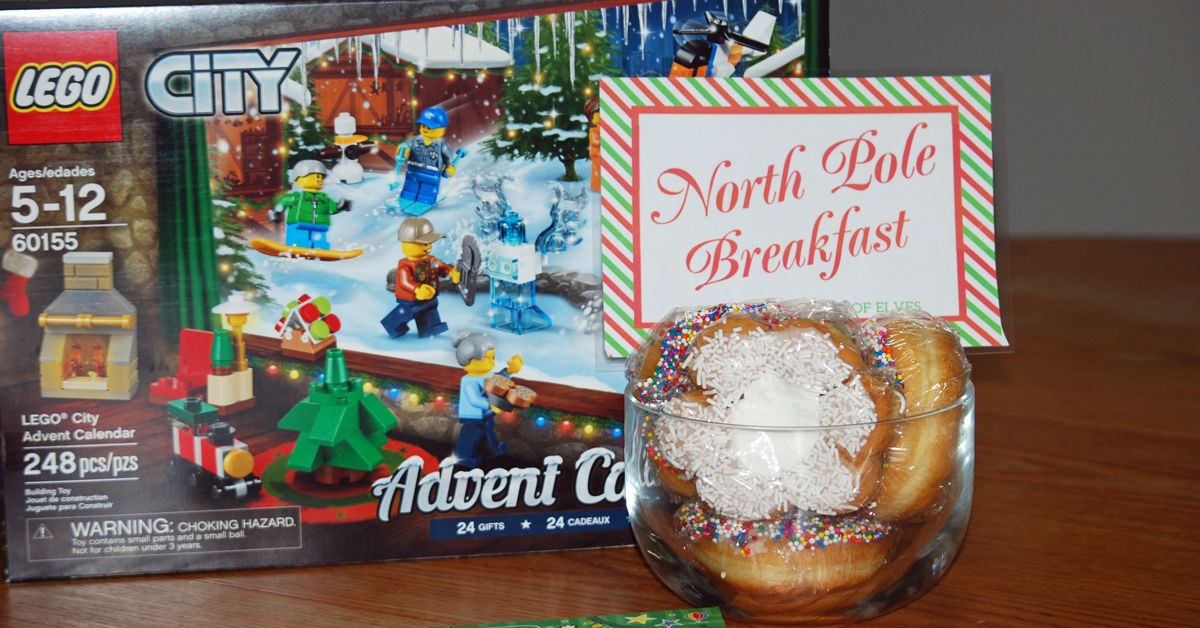 Day 2: Red organizes the supplies needed to write a letter to Santa.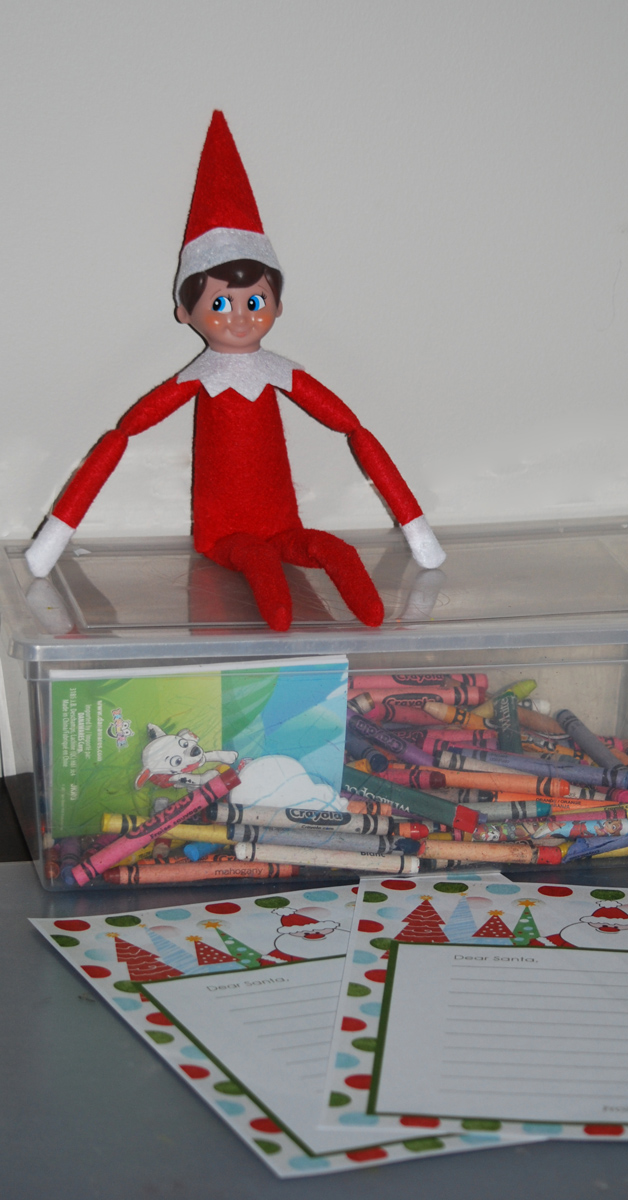 Day 3: The tractor got stuck, so Red is pulling it out with the dozer.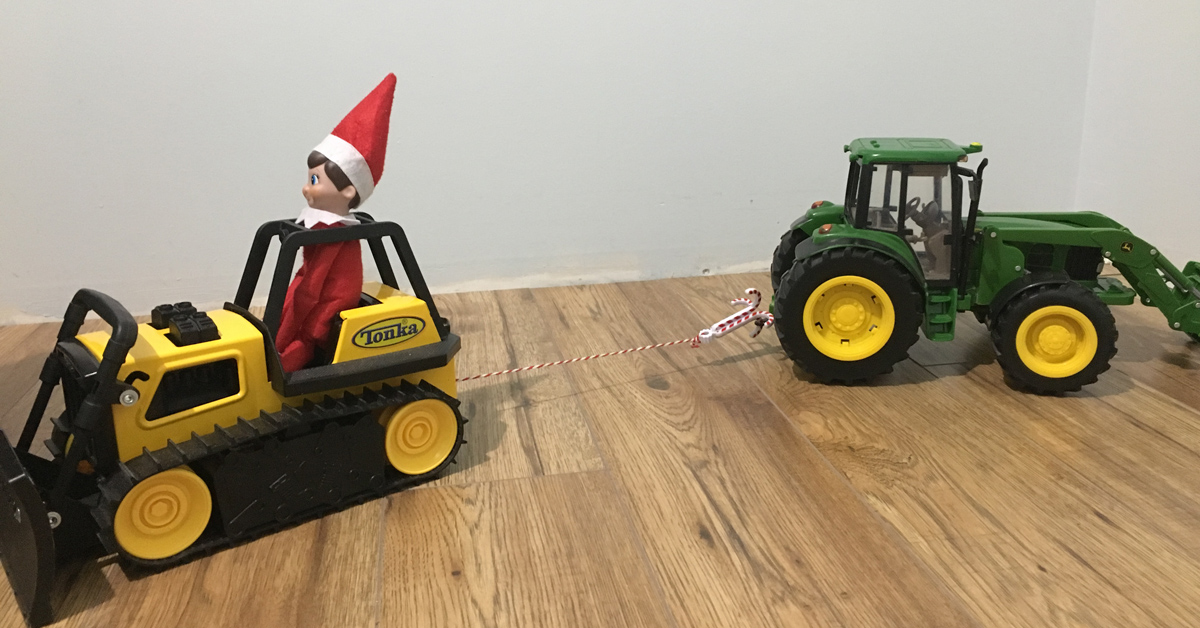 Day 4:  Happy Birthday!! Red is helping to celebrate the birthday in our home!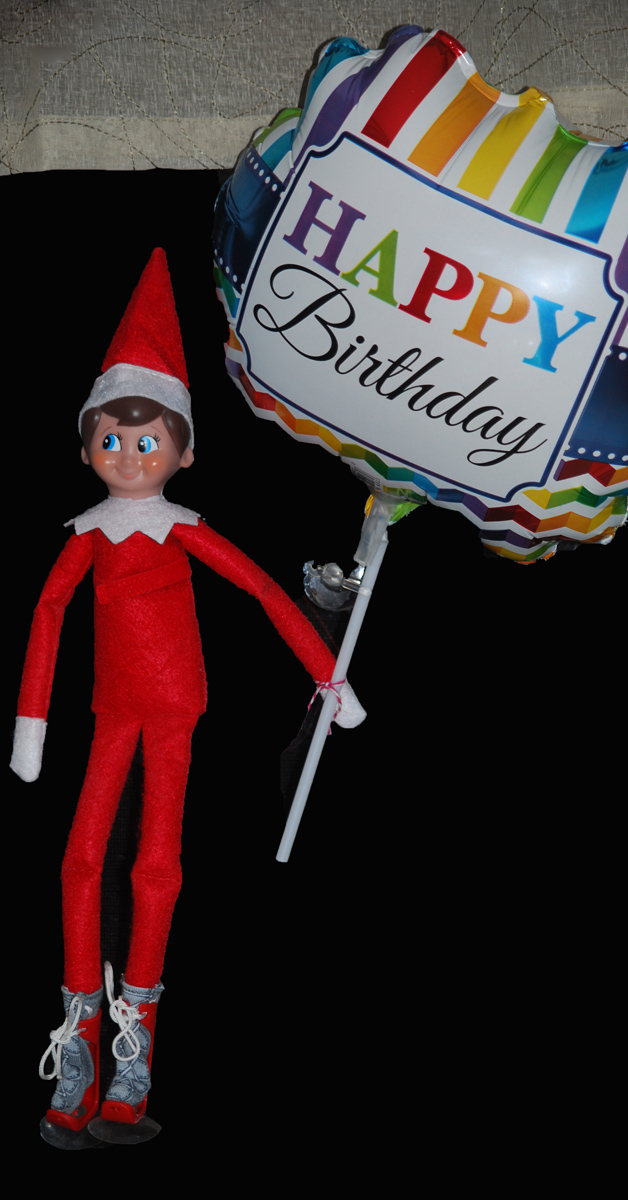 Day 5: Time to decorate the house with some snowflakes! Red made the first one for us.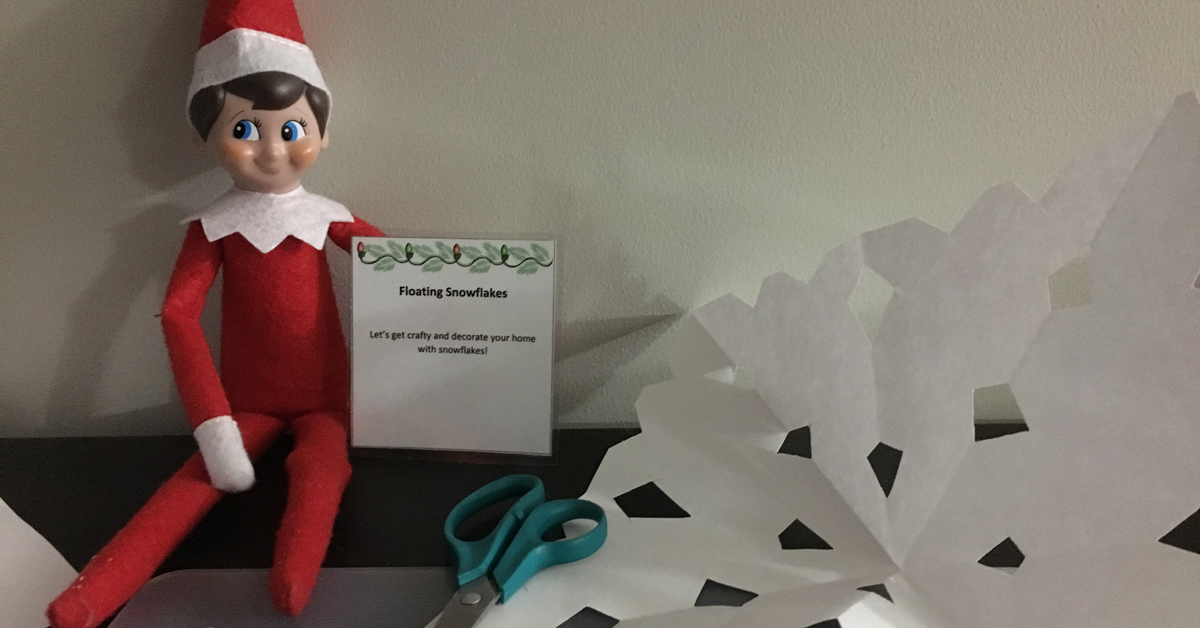 Day 6: Red is helping to fill the barn with square bales of hay, ready for calving season.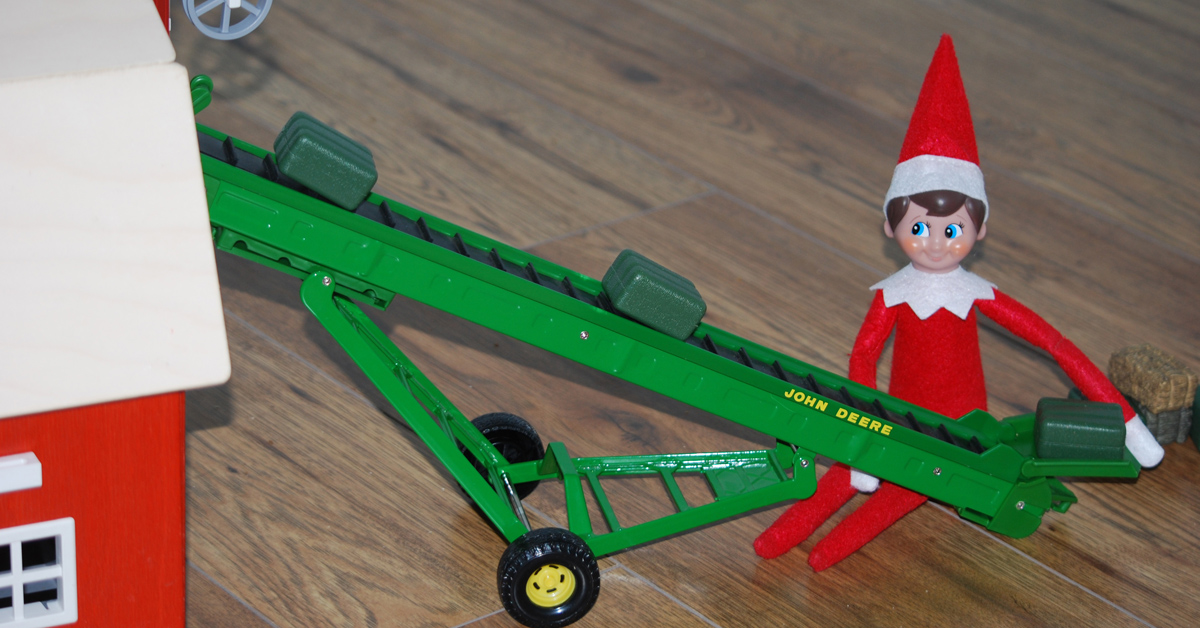 Day 7: Red is helping to pull a calf this morning!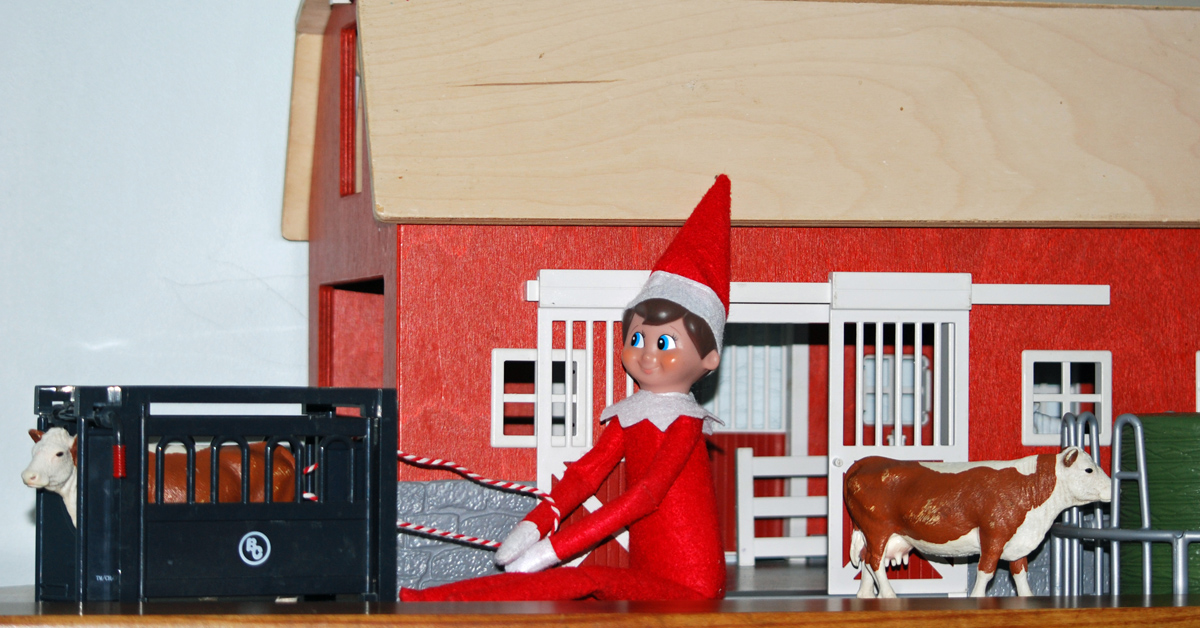 Day 8: Red is loading bulls into the trailer – time to move them to a new pasture.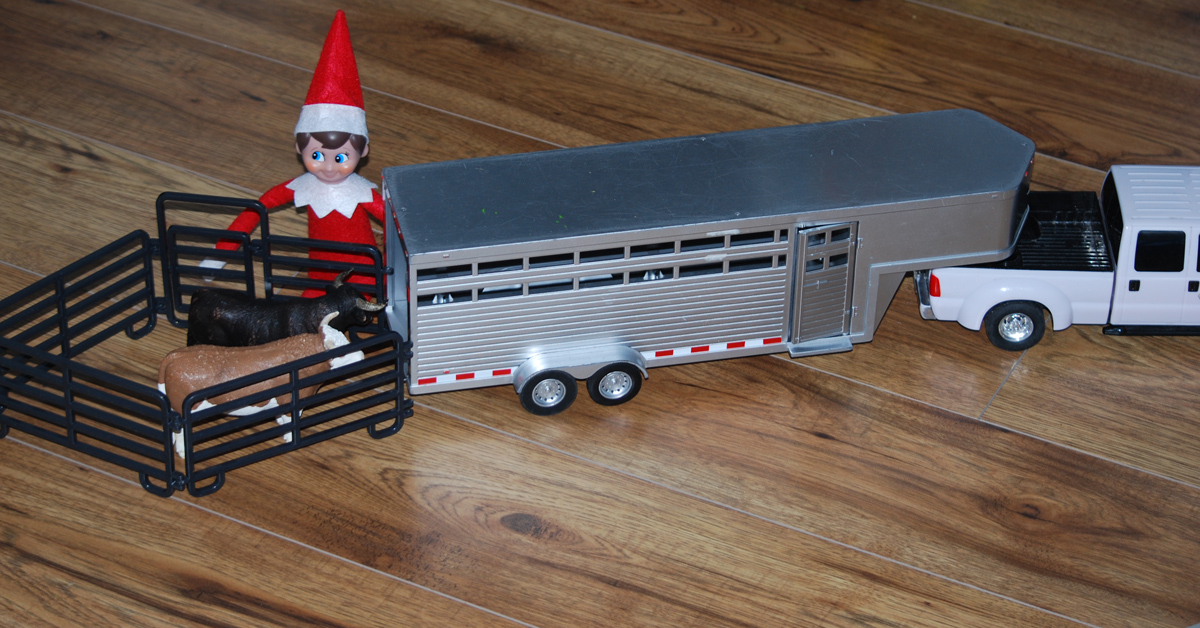 Day 9: Let's make some Christmas cards to give to our friends and family.  Red has gathered all the supplies we need to make a really neat Santa card.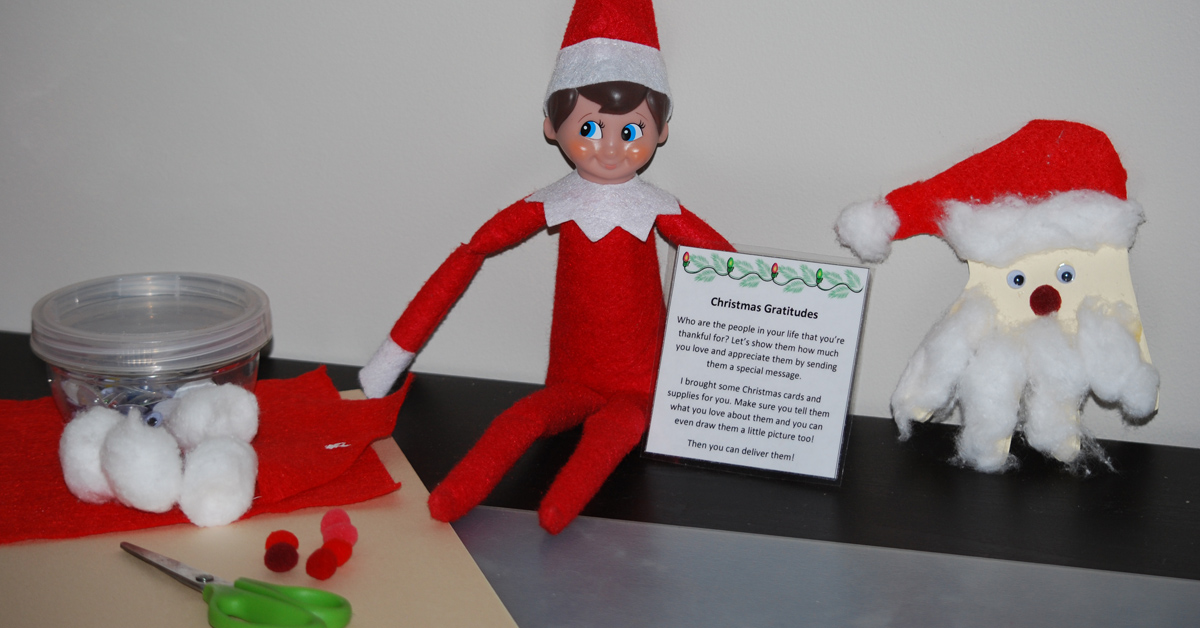 Day 10: Tonight is our evening to watch Heartland – Red has all his horses ready.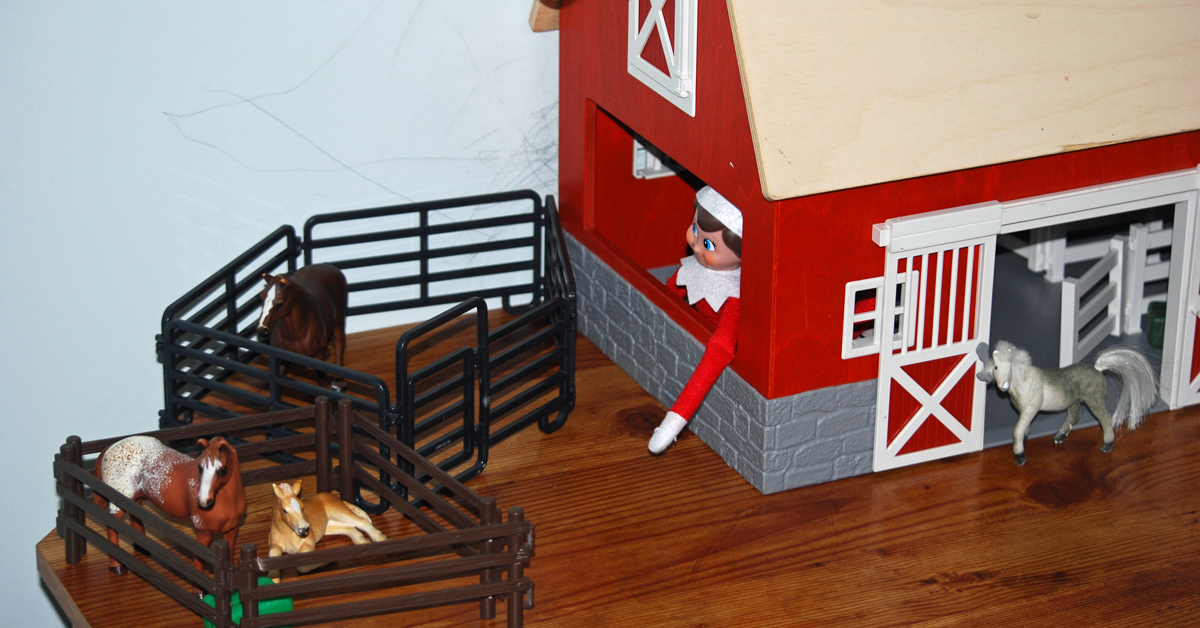 Day 11: Craft time! Let's make this really neat Christmas tree with tissue paper, cardstock and pompoms.
Day 12: We all love hot chocolate! Red has everything ready for us to have a warm cup this morning.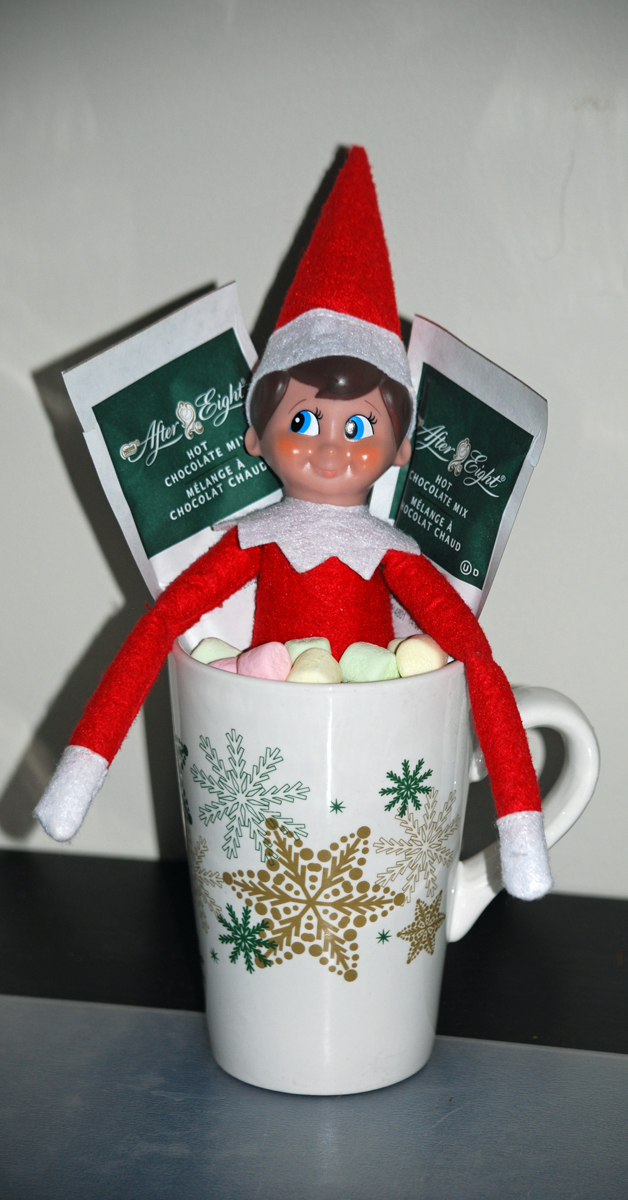 Check back on December 24th for another 12 easy and fun Elf on the Shelf ideas.
This post is linked up at Homeschool Review Crew.