Today started as a quiet Sunday with not too many jobs on the list. We had a quick breakfast and headed out to move a small group of cows to a new pasture. Everything was went well, we found the cows easily and moved them through their pasture to the gate into the next.  Only one cow decided that she wanted to go in a different direction, but she came back through to the others quickly after she realized the herd was leaving her behind.  We chased them down to the water, visited with the property owners and headed on our way to town for a snack while the boys napped.  Last night was a late night of hauling square bales, so both boys were ready for a rest.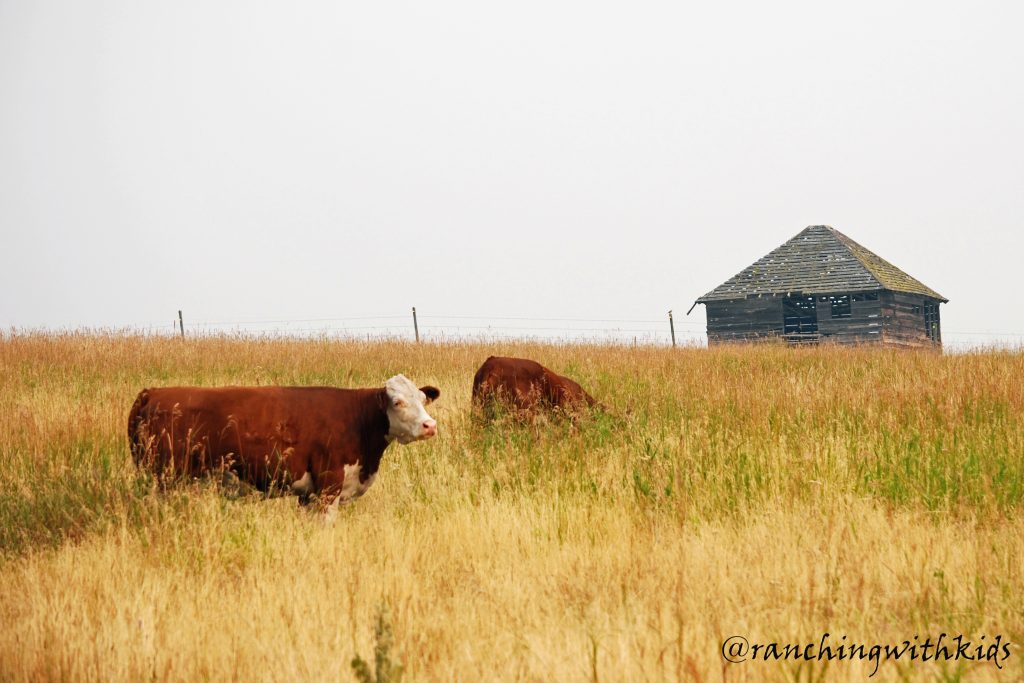 We decided that we would check another group on our way home since the boys were still sleeping.  As we were driving to the pasture, we received a phone call to say that the neighbors had a bull and they weren't sure if it was ours.  Perfect timing, we are only 5 minutes away! Sure enough, one of our yearling bulls decided to venture into the neighbors and seemed quite content with his new group of "girls"!
Back home we went to get the stock trailer, except the last load of square bales needs to be unloaded! We quickly put our show heifer in the barn under the fan, a few hours late, and unloaded the hay.  A quick stop for lunch and then the bull is loaded and back home.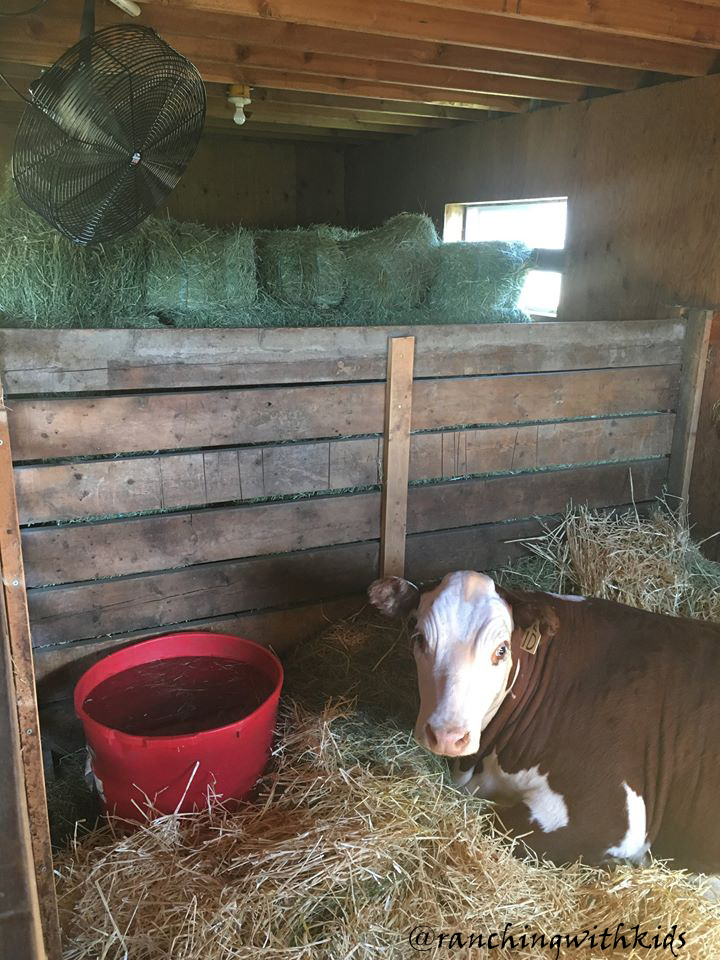 Next, we need to check the fence to see where he got out and to see if any of the cows and calves went with him.  Lucky for me, my parents were willing to check the fence so that the boys had a chance to play. The cows and calves were all in!! The boys and I spent some time playing in the house and then playing outside and checking the garden.
Supper time and then a quick trip outside to rinse our show heifer.  Bedtime for the boys and a few minutes of catch up time and housework for me!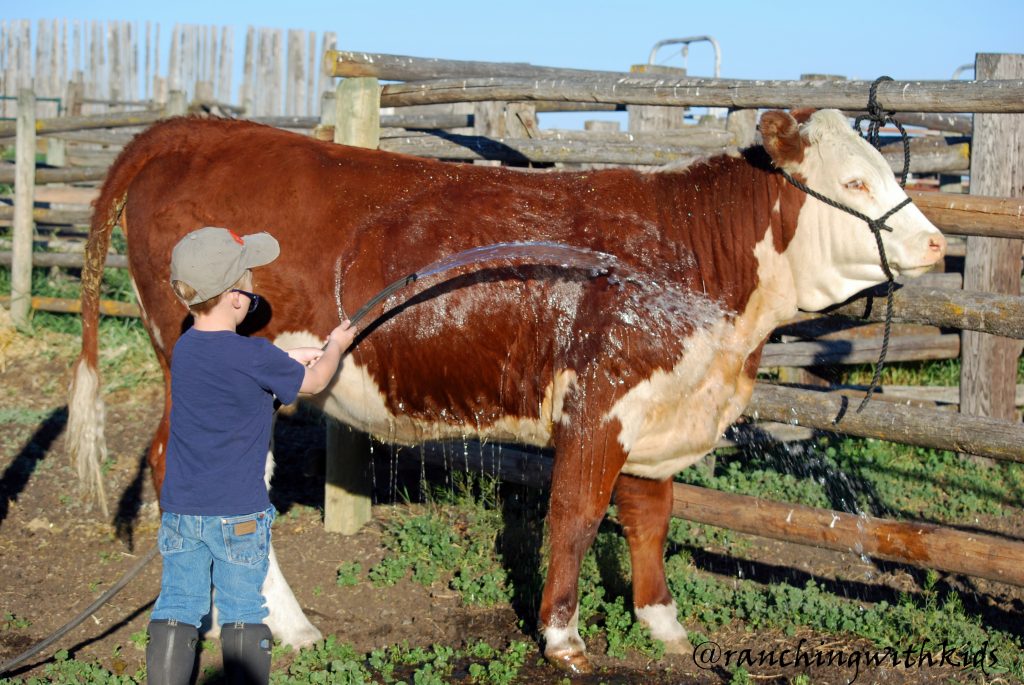 Life on the ranch is never predictable! I wonder what will be on the agenda for tomorrow?