Kayla Jarmon is an author who does a wonderful job at writing books for families, using a Christian perspective. Our family had the privilege to review digital copies of three of her books: A Boy and His Dog, Dying is Part of this World, and Don't Forgot Me.
A Boy and His Dog
We thoroughly enjoyed reading A Boy and His Dog about the relationship between a little boy and his dog. It is a cute book that talks about all the special activities that the boy and his dog do together throughout their day. The illustrations that go along with the activities are fun!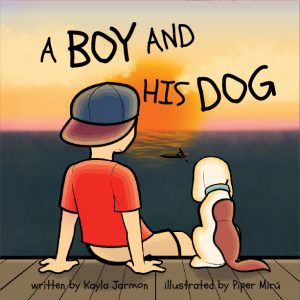 My oldest son laughed at some of the activities, such as when the boy and his dog were playing in mud puddles and when the dog was pulling the boy in the wagon! We were also able to relate the story to my son's bond with our bottle-fed lamb. Elmo, our bottle-fed lamb, loves following my son everywhere and they are great friends. They can entertain each other for hours, similar to the boy and his dog. This book also provides an opportunity to incorporate language arts by talking about circular stories and what characteristics these types of stories have.
Discussion Book Series
As parents, challenging subjects can sometimes be difficult to talk about with our children. Kayla Jarmon does an excellent job at discussing these tough subjects and she even provides some questions in her discussion book series to help direct your conversation with your children.
The first book in Kayla Jarmon's discussion book series is Don't Forget Me. This book imagines the conversation between God and the Baby through pregnancy and birth and is a wonderful book for expecting parents.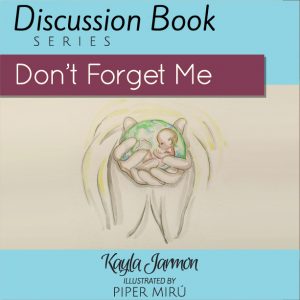 We recently had a very close family friend pass away so the second book in Kayla Jarmon's discussion series provided some great insight. Dying is Part of this World is about a discussion between a mom and a child about the fear of death and how to explain the fear of losing someone special.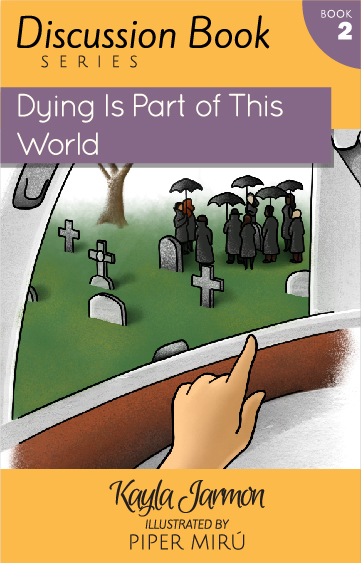 In our home, we are secular; nonetheless, there are some great explanations in this book that can really help when dealing with death along with some discussion questions after each chapter in the book.
Audio Books Are Coming
Kayla Jarmon is soon going to have audio books or radio-dramas of all her books. If you are looking for a great book for a child who loves dog or animals, or if you are struggling with finding the words to talk about these tough topics, I recommend reading these books.
Social Media Links for Kayla Jarmon