Kindergarten Complete is an all-inclusive unit-study curriculum from Homeschool Complete.  It is entirely planned out so that you, the teacher, can easily and effectively teach your child. It allows you to feel confident in your lessons by including the daily lessons, organization and planning suggestions.  The step-by-step instructions are easy to follow. You can then focus on teaching, rather than planning and preparing.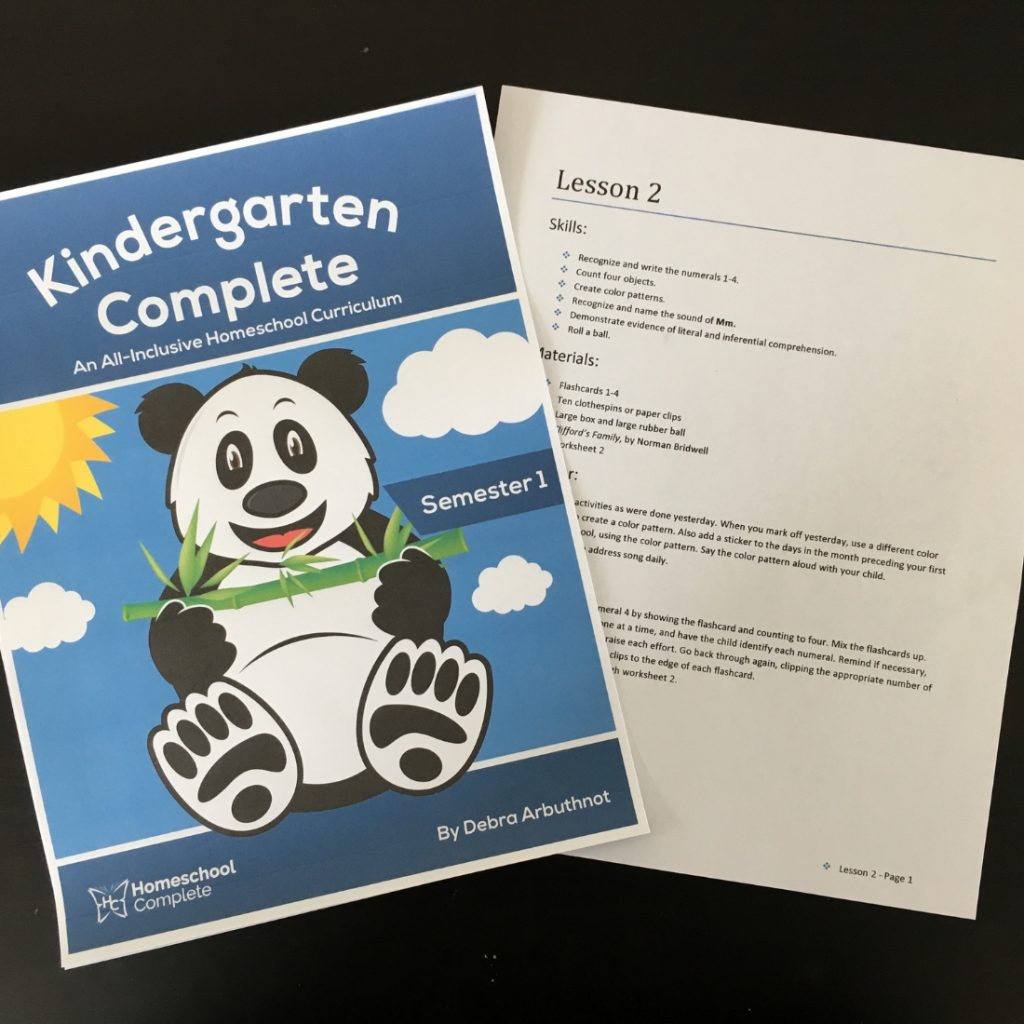 I received semester one of Kindergarten Complete from Homeschool Complete, in PDF format for this review. Therefore, I print the lessons as needed from the teachers manual and the children's workbook.
Learning can be fun and Homeschool Complete does a great job at ensuring that it is. The layout and structure of Homeschool Complete as an integrated, unit-study curriculum is very convenient and easy to use. It makes teaching more effective and increases your child's comprehension and retention of the skills. The lessons are structured around thematic units, with a biblical worldview. Even though we are secular in our homeschool, this curriculum was very easy to adapt to our beliefs.
Weekly Theme
There is a new unit/theme each week with 4 lessons plans per week. By only having 4 lesson plans a week, this leaves us some time to catch up on the Friday and to add in some fun activities that relate to the theme.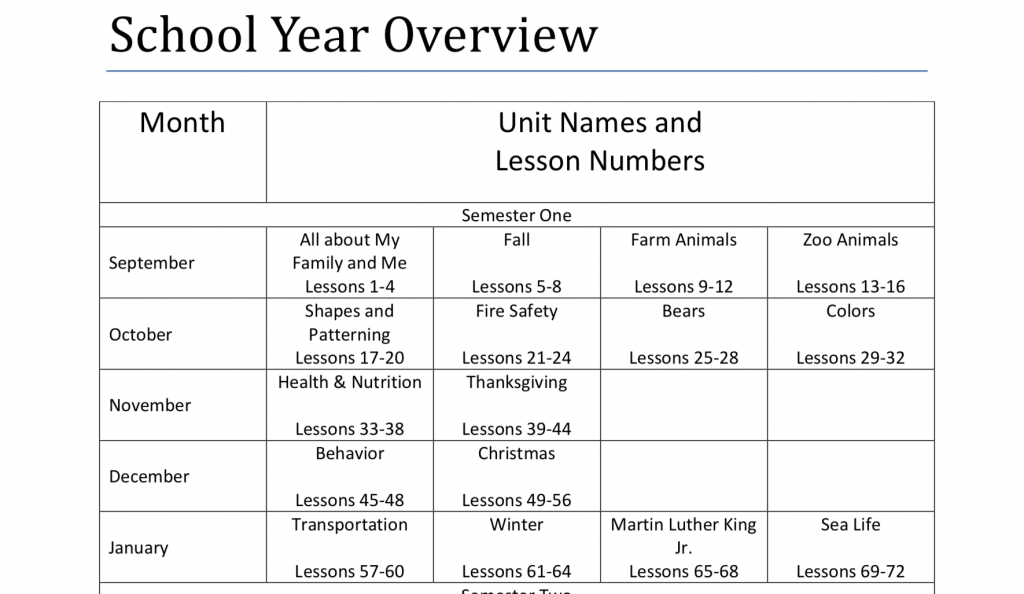 Over the last few weeks, we have had fun learning about our family, farm animals, shapes and patterns and zoo animals.
The lessons cover language arts, math, social studies, science, physical development and fitness and fine arts. There is a detailed skills list at the beginning of the teacher manual so that you know exactly what will be discussed during the year. 
Daily Routine
Homeschool Complete can help you to establish a good daily routine. We were able to establish a routine with the curriculum within the first couple weeks. One aspect that we love the most about the routine is starting each day with calendar time. This curriculum includes a daily calendar time that incorporates songs, learning about patterns, talking about the weather, story time and review time.
Lessons Plans
Each daily lesson plan is laid out very well. It lists the skills to be learned, the materials you need, calendar time activities and follows with the daily learning activities for each subject (language arts, math, science, socials, music, physical development and fitness, art). This makes it easy to follow and allows you to stay prepared in very little time.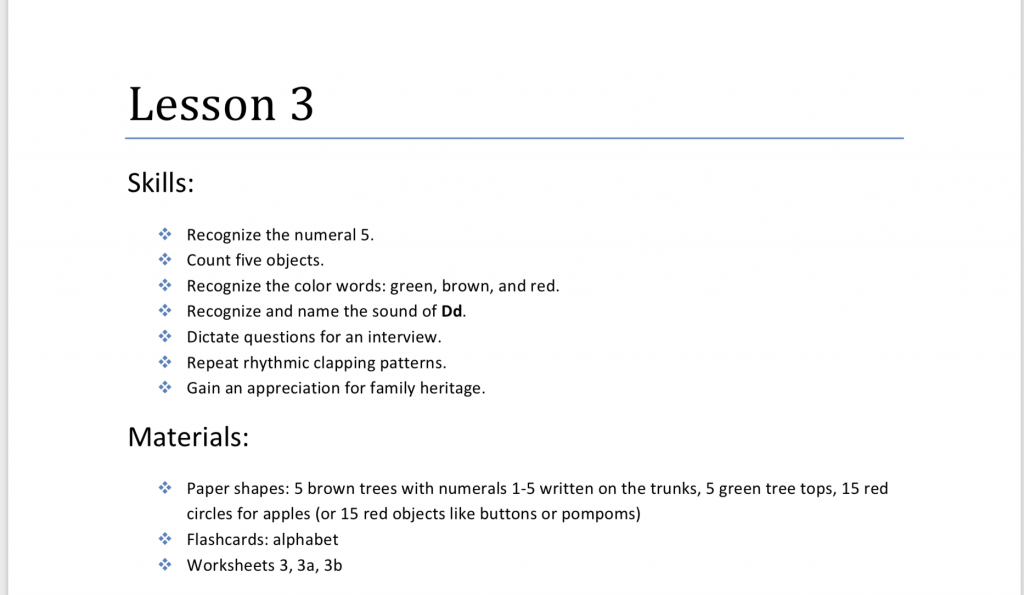 Math and language arts are worked on every day, with the other subjects being fit in depending on the daily lessons. We really enjoy that the lessons are tailored to a variety of learning styles. Here are two examples of the math lessons.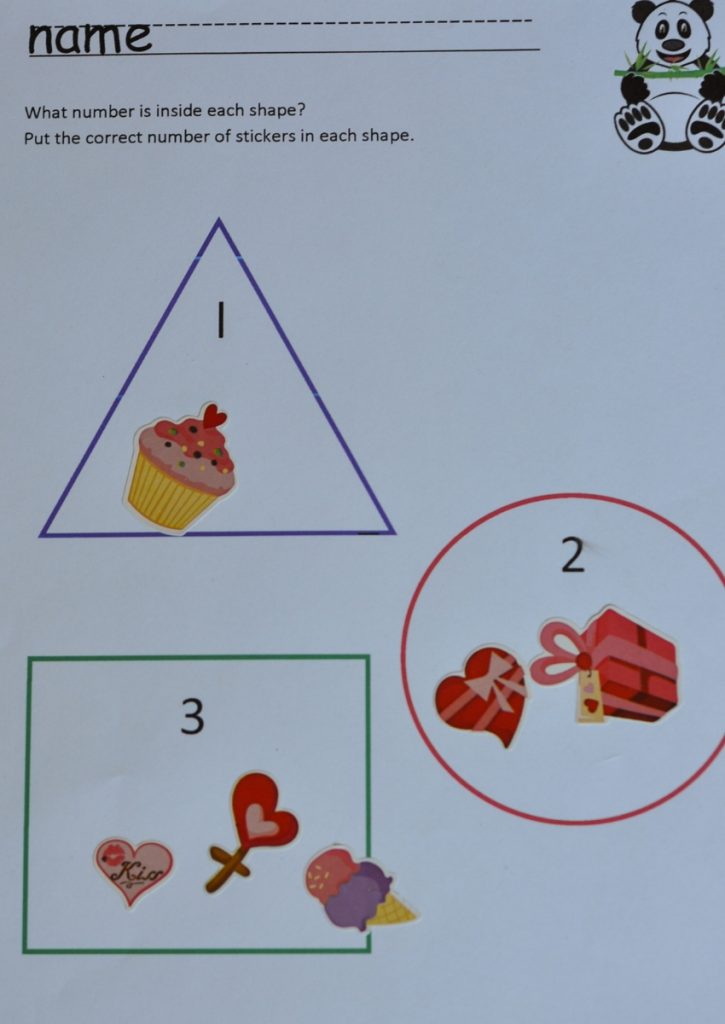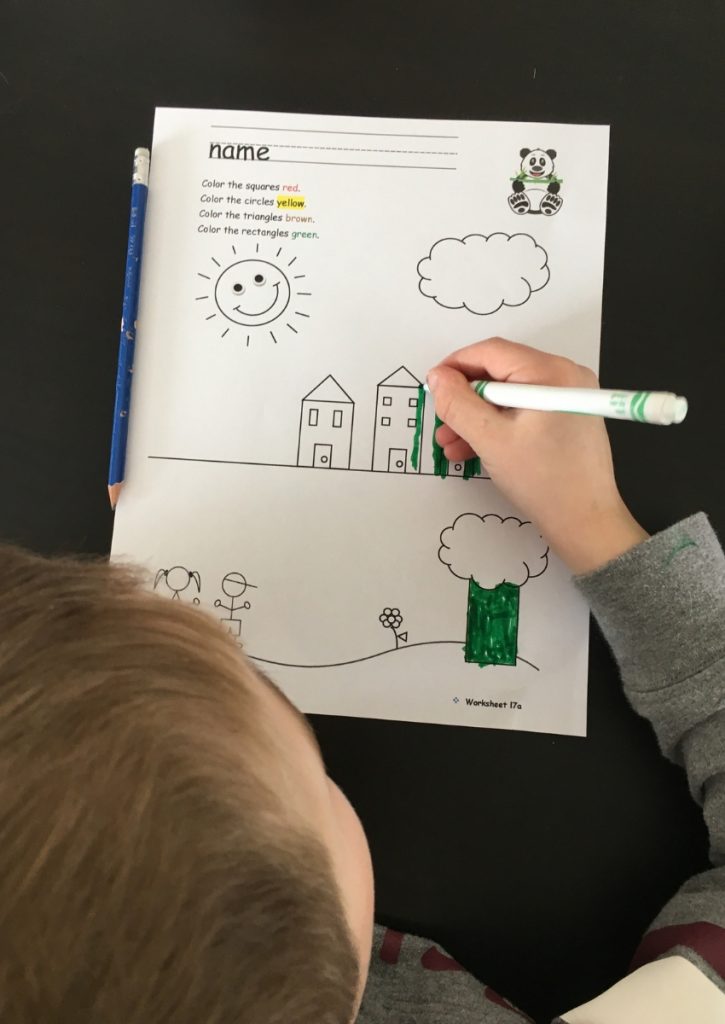 The suggested literature are incorporated into the lessons. My recommendation would be to reserve the weekly books at your local library using the literature list provided.  At the beginning of each week, I will find some books in our home that relate to the theme to add to our reading time. This helps us expand our learning on the weekly theme. For example, the weekly zoo theme included a dot-to-dot of an elephant. We extended our learning and watched some videos about them as well.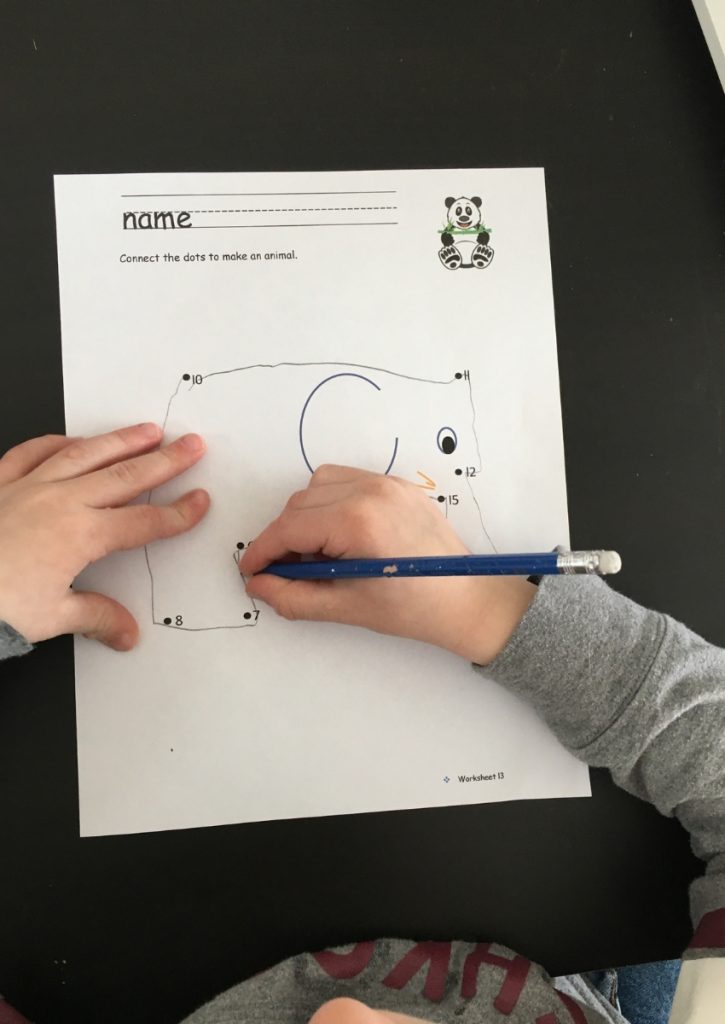 Each day also features an enrichment activity.  These are a lot of fun and help to solidify what the child is learning. We learned about our family tree, made a cake, had a finger puppet play and we created patterns with buttons. If we didn't have time to do the enrichment activity each day, Fridays were a perfect way to end the week and finish them. 
My Recommendation
I highly recommend Kindergarten Complete fromHomeschool Complete if you are looking for a complete curriculum resource. It is fun and interactive while being an all-inclusive curriculum.  This curriculum makes your job, as the parent and teacher, easy so that you can feel confident in your homeschool. 
The Homeschool Review Crew members reviewed other Homeschool Complete products (First Grade Complete, Second Grade Complete, Third Grade Complete, Fourth Grade Complete or complete Unit Studies (K-6)). Be sure to click here to read their reviews.
Social Media Links
Facebook: https://www.facebook.com/homeschoolcomplete/
Twitter: https://twitter.com/HomeschoolCmplt Tag: @homeschoolcmplt
Instagram: https://instagram.com/homeschoolcomplete
Pinterest: https://www.pinterest.com/kcomplete/
YouTube: https://www.youtube.com/channel/UC5aqEg8dpPHxHSr_p-x5u7w