Disclosure: I received some complimentary products, which are discussed in this post, from FenceFast Ltd.
We strive to always maintain and in many cases continuously improve the health of the land that our cattle graze. In order to help us do this, one technique that we like to use is rotational grazing. We rotational graze some of our pastures for our cattle and most recently, for our sheep. By changing or alternating the grazing of pastures over a number of years, it is very beneficial for the health of grassland ecosystem.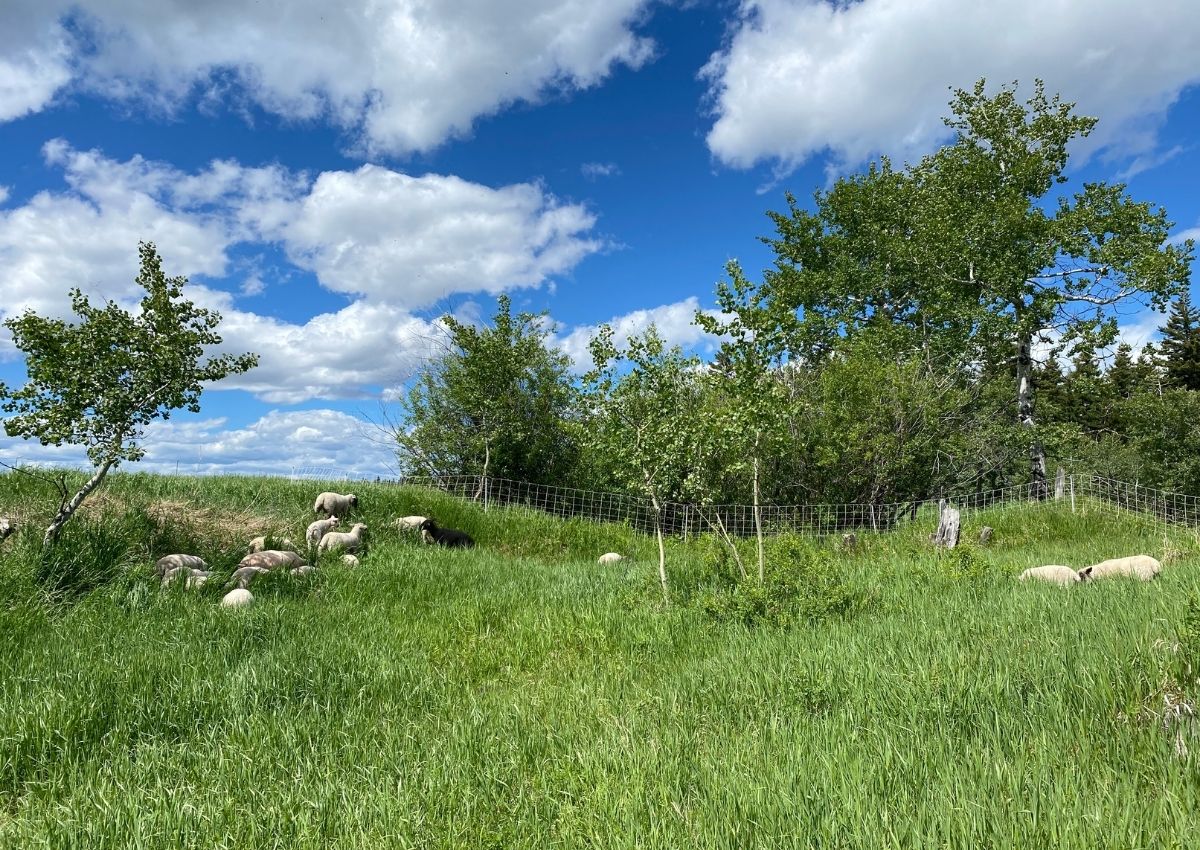 Some of the key benefits to rotational grazing are that it helps to increase forage production, soil fertility, and improve the overall health of the grassland ecosystem. With rotational grazing, the cattle and/or sheep can graze the grass quickly and then give the forage time to recover and re-grow.
In comparison, by grazing a large pasture continuously, without rotation or a method to help distribute the cattle within the pasture, the cattle keep grazing the same spots. This in turn stresses the plants. The grass in the earlier phase of growth is more tender and higher in nutritional quality so the cattle want to continue to graze those areas rather than other areas in the pasture. Therefore, some areas of the pastures can become overgrazed compared to others.
Permanent Pastures for Cattle Grazing
Some of the pastures for our cattle are divided into smaller pieces using barbed wire fencing. The cattle are then moved through these pastures on a rotation each year. For example, one of our leased pastures is divided in 4 fenced areas, which we can rotate the cattle through.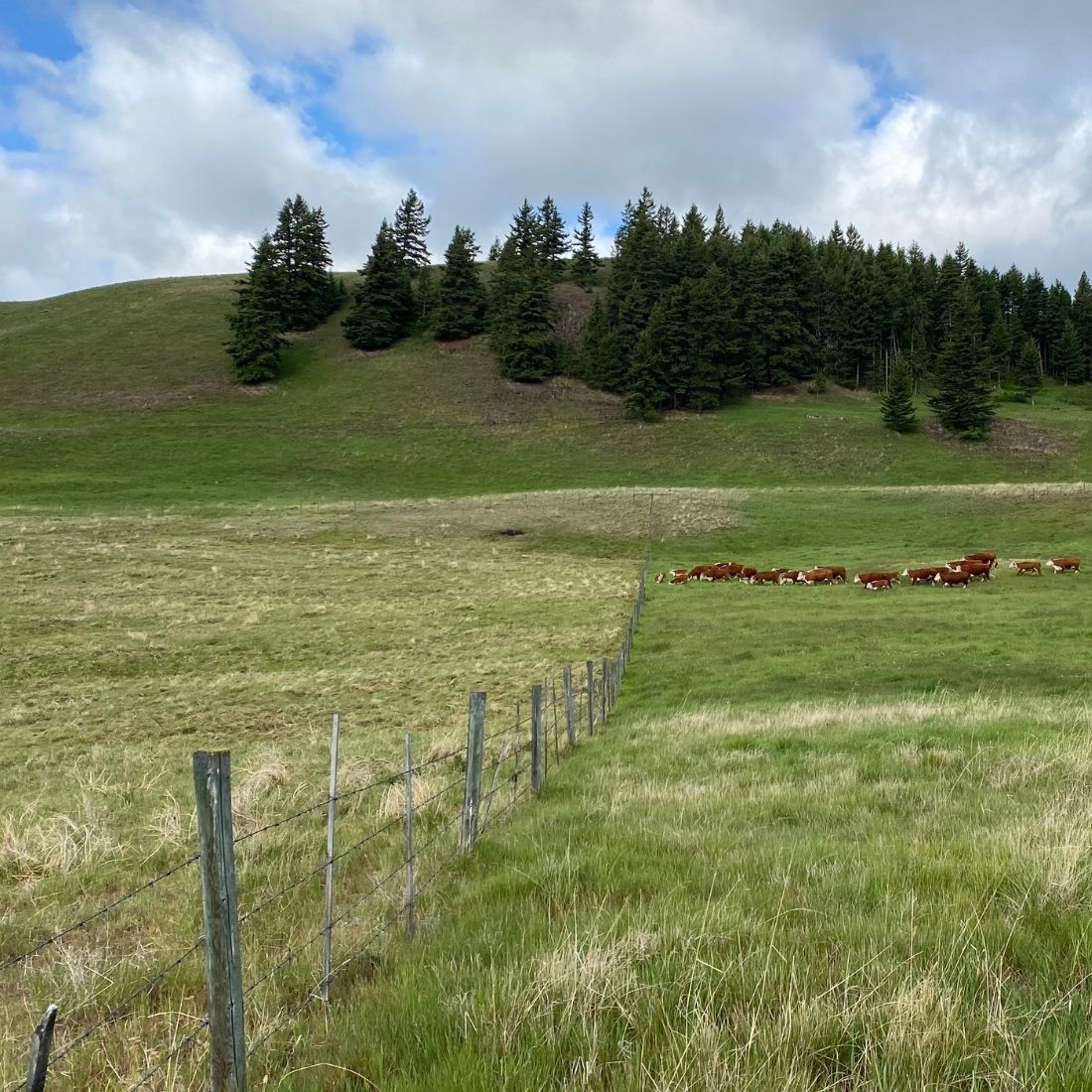 We move the group of cow/calf pairs after they graze the first pasture for about 3 weeks. These cow/calf pairs will then move through the other 3 pastures over the summer and most likely come back to the first at the end of the fall. Next year, we would plan to graze in the 4 pastures in a different sequence to maximize the health of the plants.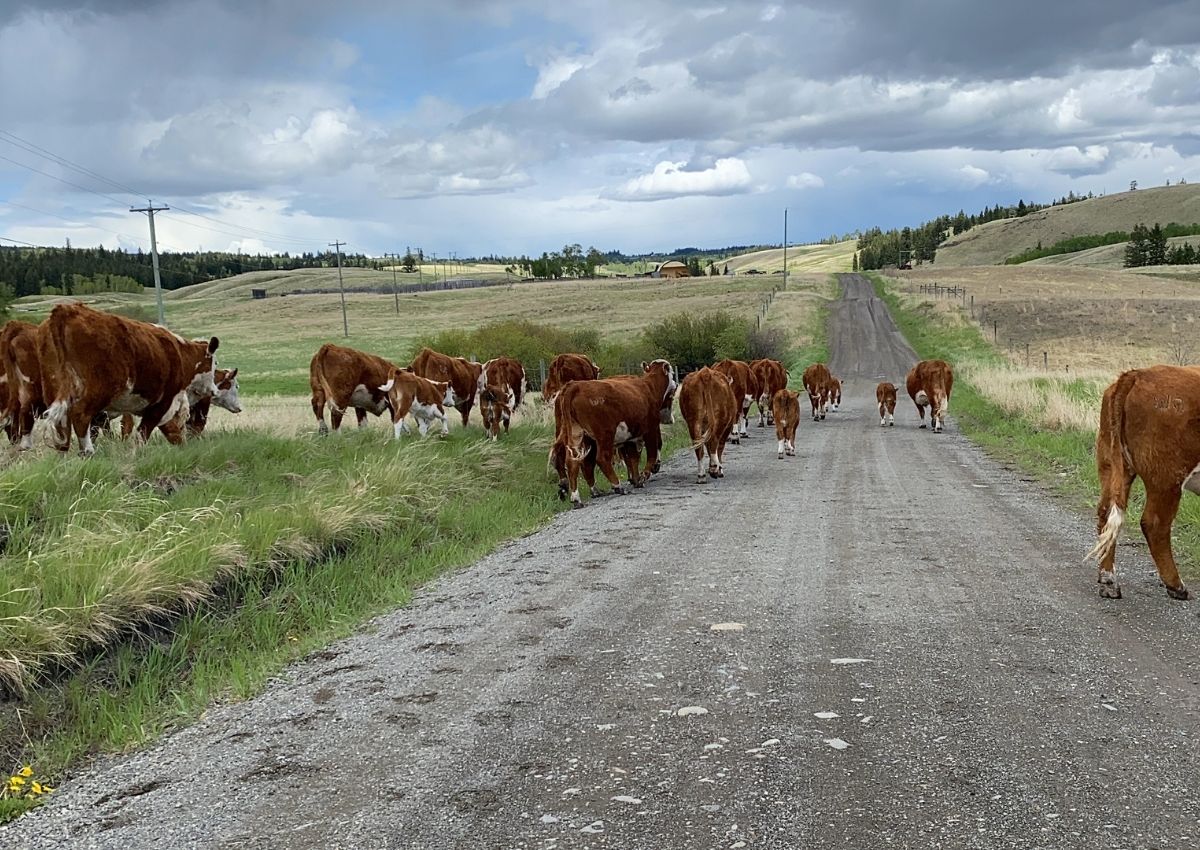 When looking at permanent pastures for rotational grazing cattle, it is important to consider water sources, pasture elevation, type of forage, number of livestock, sensitive areas such as riparian zones and wetlands, soil type, topography, shade and what, if any, existing fences are on the property already.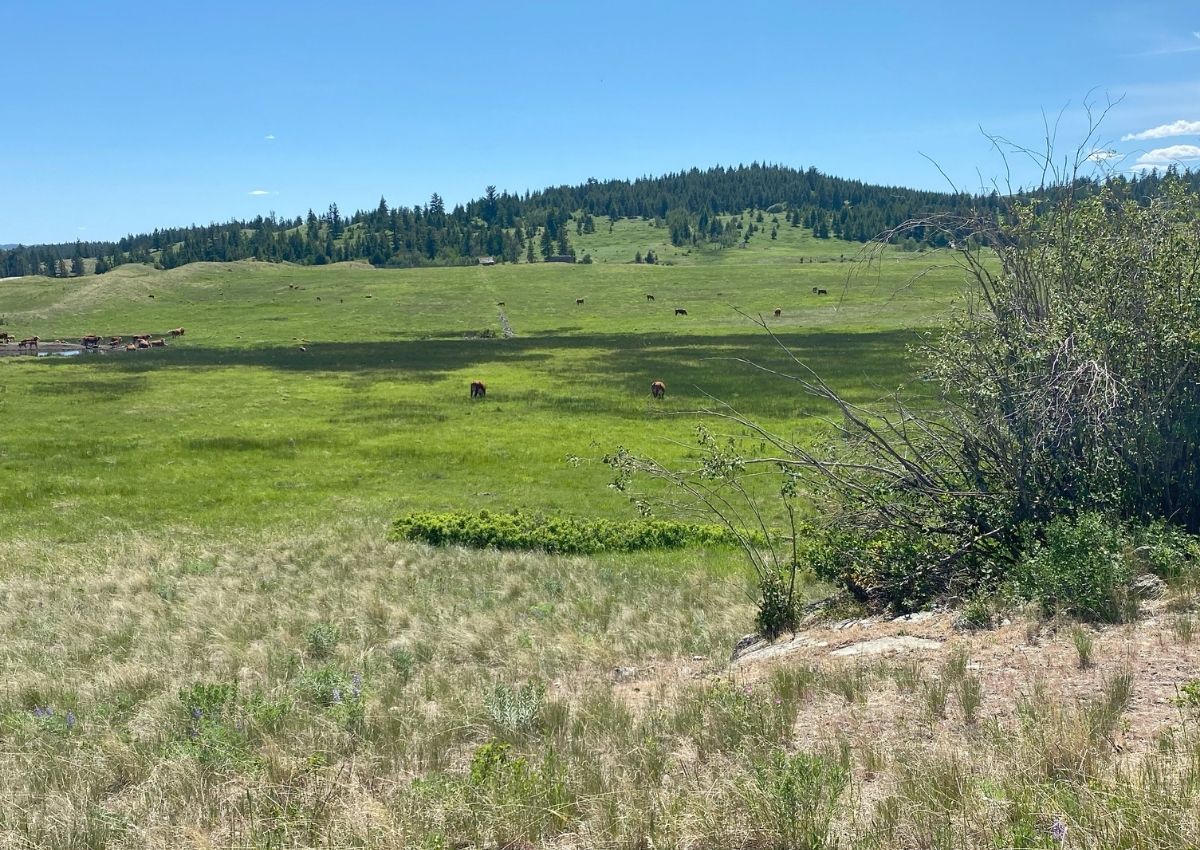 It is important to remember that no one plan will work for everyone. Your rotational grazing plan must be developed to fit your own operation and it must be flexible in considering livestock numbers, weather and forage growth.
Temporary Electric Fencing for Sheep Grazing
We have had some predator issues with the lambs over the past couple weeks. We decided to bring them closer to our home so the lambs could be more protected from wildlife. Initially, we set up a temporary page wire fence, while we waited for our new Gallagher MBS400 Multi Power Fence Energizer 4.0 Joules and Gallagher Sheep/Goat Turbo Electronet 0.9m x 50m from FenceFast Ltd. to arrive.
With the new all-in-one electric fence for sheep, we will be able to move the lambs into new grass regularly. This netted fence is easy to move so that we can rotate the lambs through the pastures to optimize the forage production and pasture health.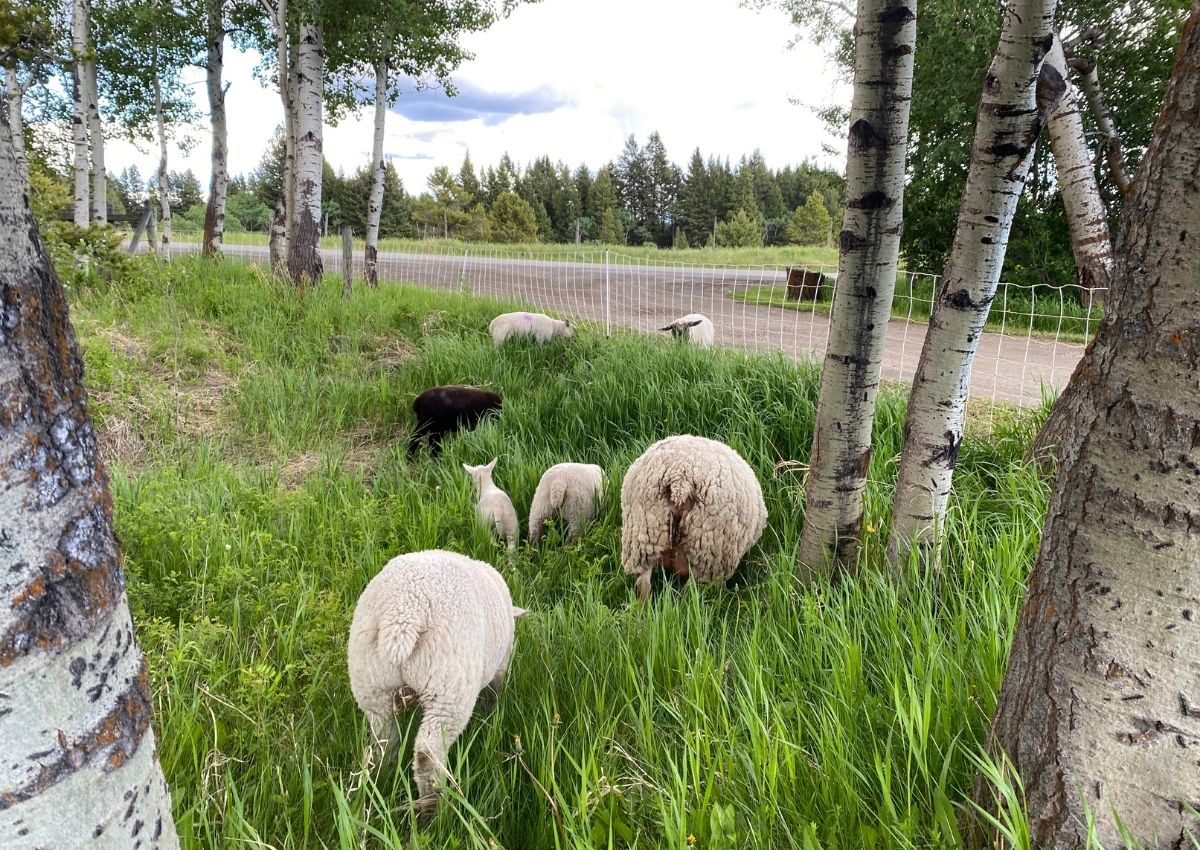 The Gallagher MBS400 Multi Power Fence Energizer 4.0 Joules can be plugged into 110V Mains, 12v Battery and/or a Solar panel. How great is that!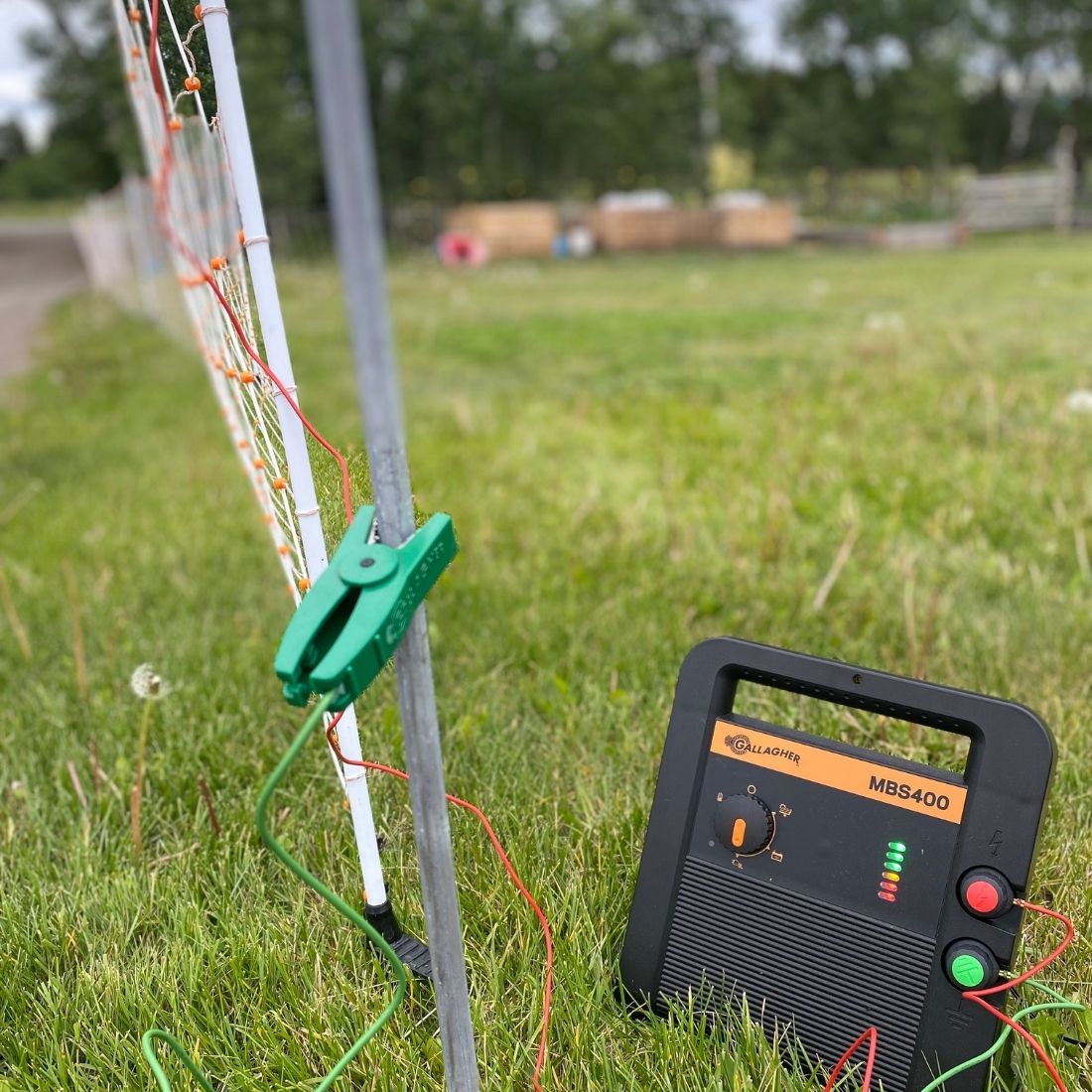 When we are picking our temporary pastures, we are also considering the factors listed above that we must consider for the permanent pastures for cattle grazing.
We currently use 2 sets of the electronet with the energizer. I was amazed with how well it works for keeping the lambs in, even when it is placed within tall grass. In one situation, the lambs were grazing next to an alfalfa hayfield, and the lambs didn't push at all on the electric fence. In comparision, they did however get out of some temporary page wire. There was a distant line between the grazed and ungrazed areas.
I will be the first to say that I was a bit sceptical about using electric fence for our lambs as I haven't had the best experience in the past. However, I am now 100% confident in using it while increasing our grazing potential for sheep on our operation.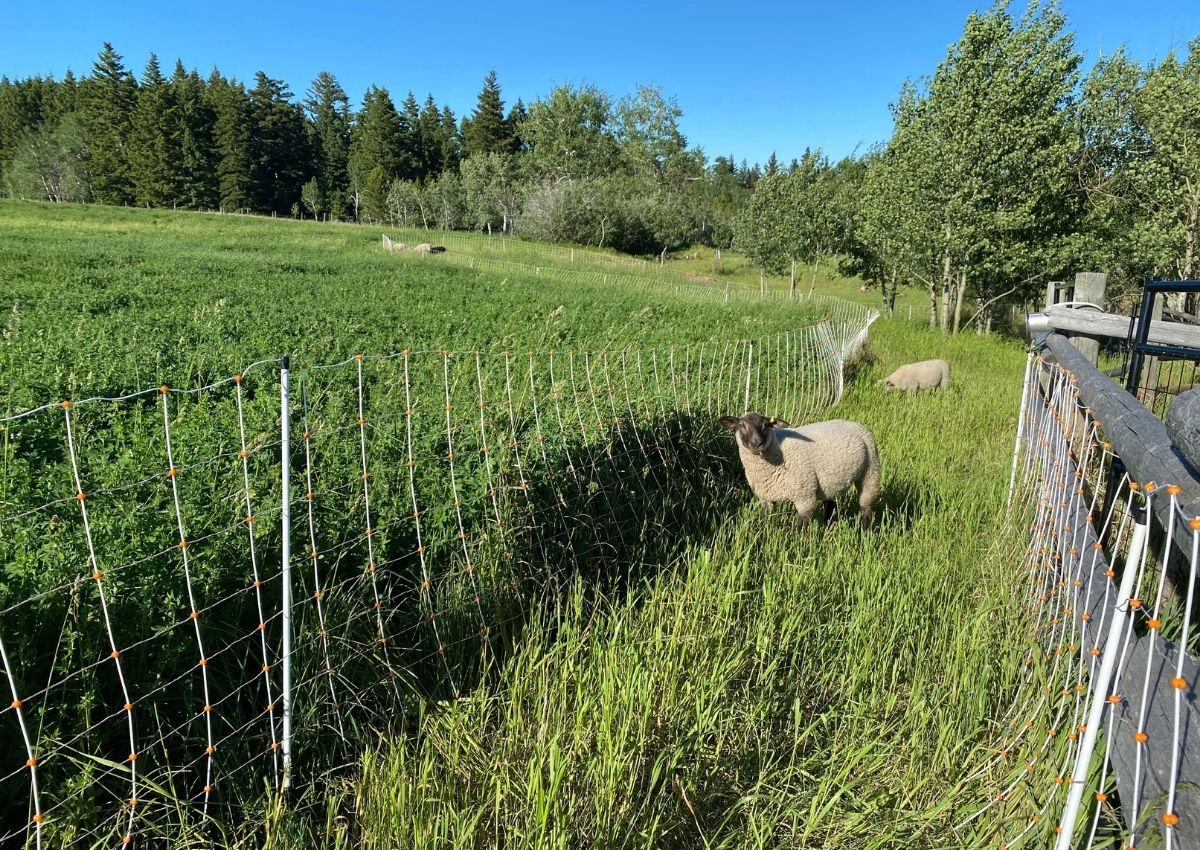 A tips when using electric fence with sheep, which we learned from some failures, is to have a fence energizer that is sufficient for your type of livestock and what you are using it for. We initially used a different brand 1 joule fence energizer and it was not working with the sheep. As soon as we switched to the Gallagher MBS400 Multi Power Fence Energizer 4.0 Joules, we have had absolutely no lambs pushing on the fence or escaping.
Other Methods to Assist with Livestock Distribution
Not all situations and not all pastures work well to rotational graze with fences, either permanent or temporary. You can use other distribution methods, other than fencing, to assist with livestock distribution across the land. Some of these methods include salt block placement, stock water developments and in some cases, riding and moving cattle to different areas.
For example, on some of the crown land in British Columbia, the pastures are very large. In these circumstances, ranchers use horses and/or all-terrain vehicles to move cattle to encourage them to graze different areas. A lot of times, elevation will also play a role in determining when pastures are grazed and how cattle move through the areas.
Grazing Success
It is important to remember that no one grazing plan will work for everyone. Your rotational grazing plan must be developed to fit your own operation and it must be flexible in considering livestock type, livestock numbers, weather and forage growth.
As a rancher, our success depends on the health of the grasslands and rangelands which our cattle graze. We are constantly monitoring the health of our grass in order to ensure that we are doing is best for the grass, our livestock and the environment. Be sure to follow along with our journey of grazing management over on Instagram!