Fall is my favourite season on the ranch!  It is also the best time to visit an apple orchard and learn more about apples!
We learned all about apples this week through crafts, math, reading and science.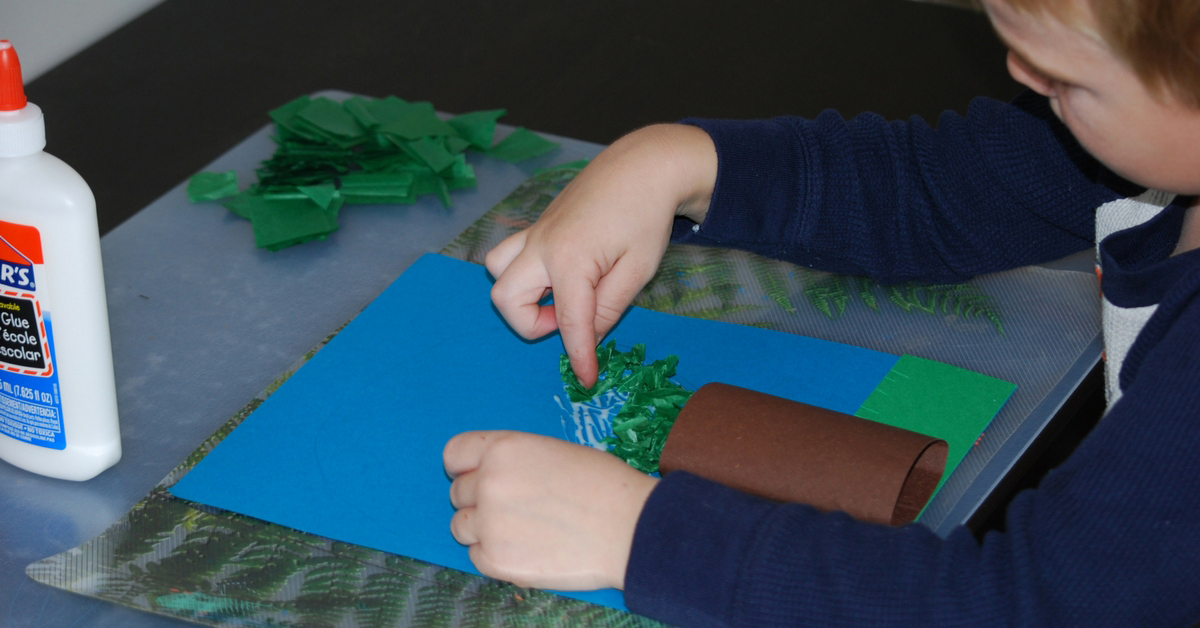 Apple Tree Craft
The first craft we worked on was inspired by I Heart Crafty Things and we made a few small changes based on the supplies that we had available.  We followed the steps outlined below:
Cut a piece of green construction paper into a 8.5 inch X 2 inch strip and then cut slits along the top to look like grass. Next, glue it onto on a blue piece of construction paper.
Next, fold a small piece of brown construction paper and glue it in place to make the trunk on the tree.
After cutting some green tissue paper into squares, cripple up the squares and glue them in the shape of the tree.
Using red buttons, glue the buttons onto the tree. Next, glue a few falling from the tree onto the grass.
Book Suggestions
We are continuously expanding our library and each evening during our apply unit study, we read a different book about apples. Here are a few wonderful suggestions.
Game:
We love being able to tie in some math games into our unit studies.  The Farming Game Kids is a wonderful way to practise adding numbers from 1 to 12.   I love that this game has three levels so that you can use level one with toddlers who can not count yet, level two is adding to 12 and then level three is for children with more advanced adding skills.
For Level Two, which we played this week, you must roll the red die to determine how many spaces to move your game piece.  If you land on a produce square, such as the apple, you must then roll the white die.  You use the Farming Game chart to determine how much of the game money you must collect from selling your apples.  We had a great time adding as there are only $1, $5 bills and $10 bills and we sometimes had to make different amounts.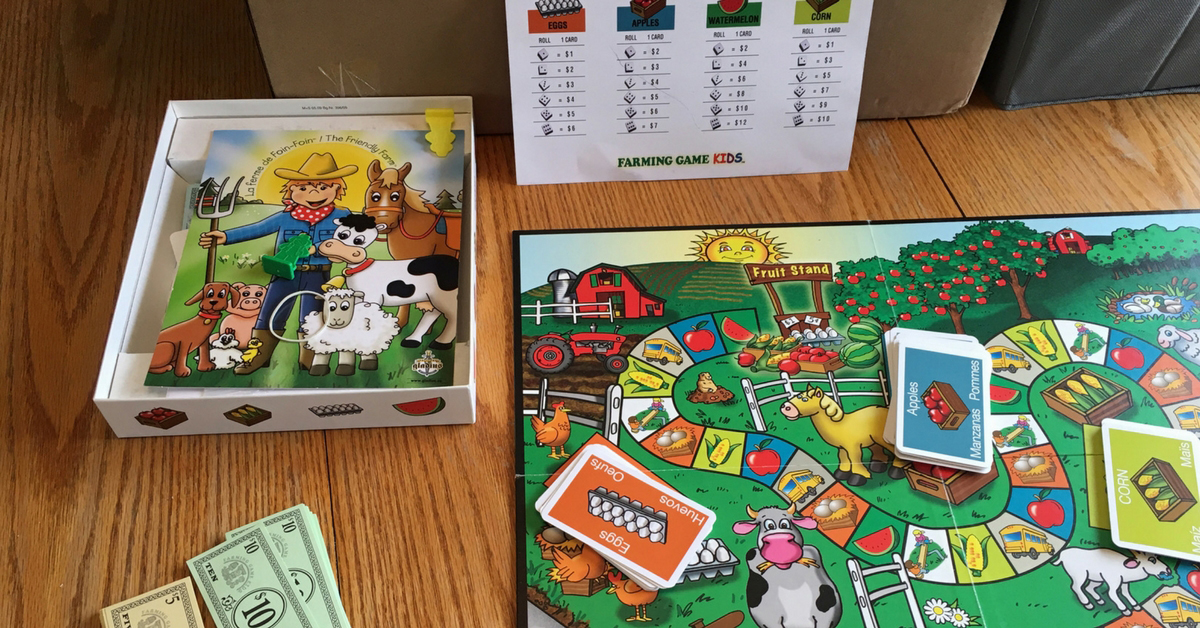 Science
To help reinforce the parts of the apples that were discussed in our reading this week, we used a free printable, Parts of an Apple.
We worked through the Apple Science Experiment from Pre-K Pages by Mary Catherine but we didn't use a recording sheet as we just discussed the results together.  We enjoyed snack time while we cut up the apples for the experiment!
Visit An Orchard
For a first-hand experience, a visit to an orchard is an amazing experience to wrap up an apple unit study.  We are fortunate to live close to a few wonderful orchards that have opened their farms to the public.  Davidson Orchards near Vernon, BC offers farm tours so you can see, smell, touch and taste apples in an orchard.  They also have an amazing children's play area, café and store.   If you don't have an orchard close to you, check out this YouTube video, Wacky Apple Educational Video – How Do Apples Grow?
I would love to hear about your experience using this unit study!