In our home, hands-on learning is key. The Timeline Collection: A Collection of Historical Timeline Figures from Home School in the Woods has been a huge success for us.  We thoroughly enjoy being able to tie in learning with hands-on activities using these timeline figures.   The timeline figures in this collection can be easily adapted to be used on any project and can also be used on their own to learn about history.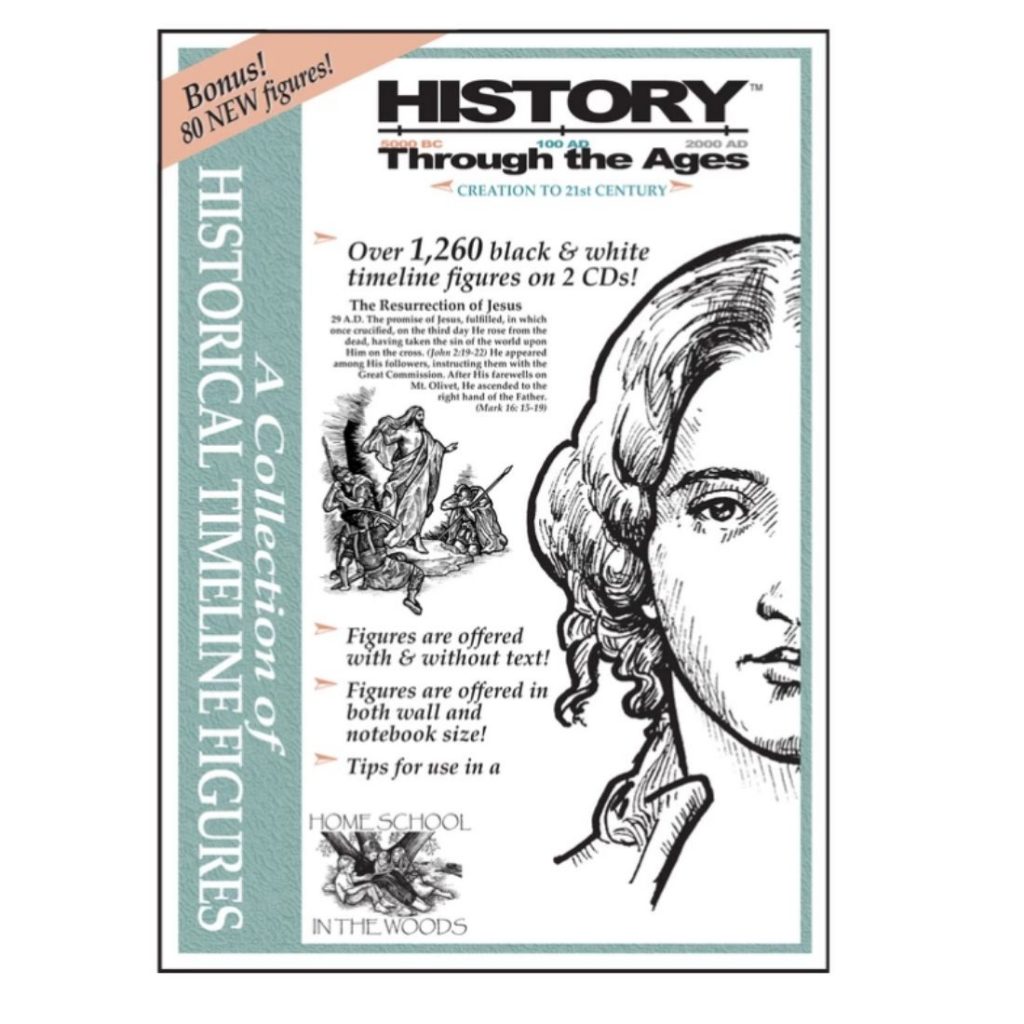 What Is Included
We received a digital download for the Timeline Collection: A Collection of Historical Timeline Figures.  It is includes more than 1260 figures, including 80 bonus figures.  This timeline collection can be used with all ages.  There are 2 parts to the collection (Part 1 and Part 2) so that you can easily adapt it your child's learning style and projects.  There are 4 history through the ages timeline sets: Creation to Christ, Resurrection to Revolution, Napoleon to Now and America's History.  
Part 1 contains PDF pages of the four history through the ages timeline sets.  You choose to use figures with the text descriptions if want a summary or you can choose to just have the name and date with the figure so that your child can add in the information. 
Part 2 contains the same timeline figure images as Part 1, all in high-quality GIFS.  You can then enlarge, reduce or adapt the images depending on the project your child is working on. These figures are all organized in over 30 categories so you can easily find what you are looking for when working on specific projects.
As a parent, there is also a Timeline Helps which is packed full of ideas and tips on how you can use the figures for wall and notebook timelines and games.  Since you receive a digital project, the files can be printed numerous times so that you can use them in your homeschool for many years and for various projects. 
How We Used the Timeline Collection
When I first received the digital download, I took some time to view the files and help sections. I also read a great blog post from Home School in Woods that provided me with some more ideas on how to use timelines.
We started with the American history set and my son coloured and cut out the PDF pages with text.  We enjoyed talking together about each event and then we pasted them onto index cards so that we would have them as a reference in our homeschool for years to come.  We then took them onto the table and laid the cards out so that we could visualize the events in sequence.
My three year old enjoyed colouring some figures that I printed for him using the high-quality GIFs.  It gave us an opportunity to talk about the historical event that he was colouring.  On a few occasions, he had some additional questions so we expanded the learning by looking online.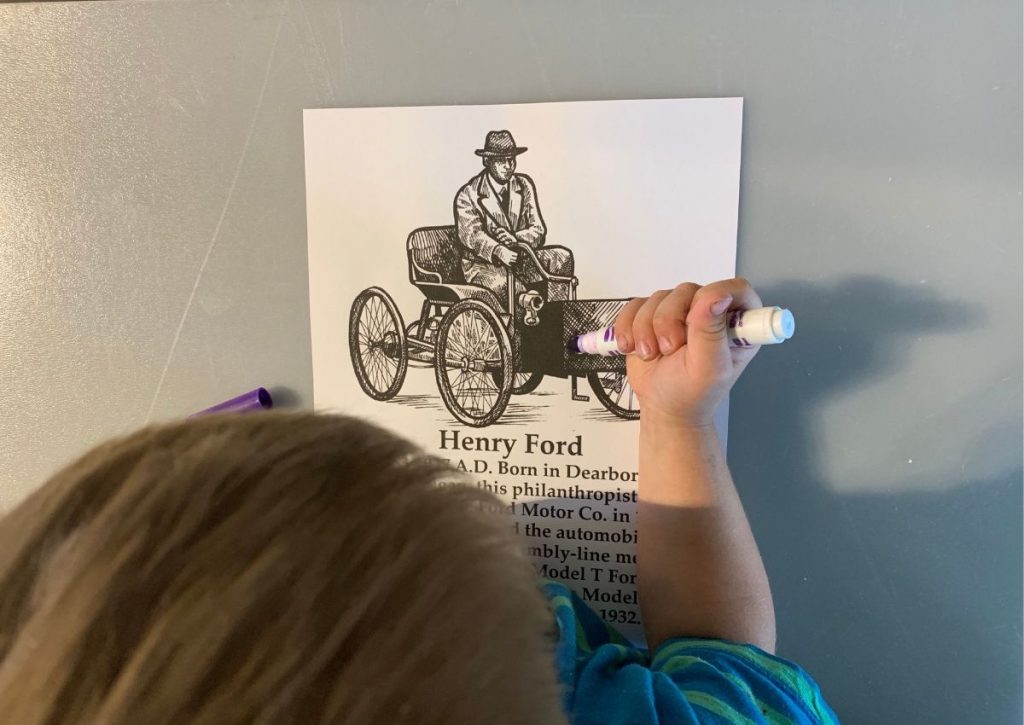 I am excited to try a notebook timeline and wall timeline in the future with my boys. There are so many great uses for this figures as we have just begun to see the benefit in our homeschool. I could definitely see us using these figures on many other projects through our homeschool years.
My Recommendation
The Timeline Collection: A Collection of Historical Timeline Figures from Home School in the Woods is a really great collection of timeline figures that can be used with all ages.  Since it is a digital product, you can also use them repeatedly in your homeschool depending on the project.  
We look forward to using this incredible resource in our homeschool for many years to come.
Home School in the Woods also have some other wonderful homeschool resources. Last year we were fortunate enough to review a lap-pak.  Be sure to check out other Home School in the Woods product reviews from the Homeschool Review Crew by clicking here.  
Social Media Links
Facebook: https://www.facebook.com/homeschoolinthewoods
Twitter: https://twitter.com/HSintheWoods
Pinterest: https://www.pinterest.com/hsinthewoods/
Instagram: https://www.instagram.com/homeschoolinthewoods/