We feel very fortunate to have the opportunity to review the UltraKey Online Family Subscription from Bytes of Learning over the past 6 weeks. If a child in your home is learning to type or you would like to improve your typing skills, I highly recommend this program for you and your children. It is a fun, engaging, and easy to use typing program and the year subscription is only $49.95 for up to 8 students.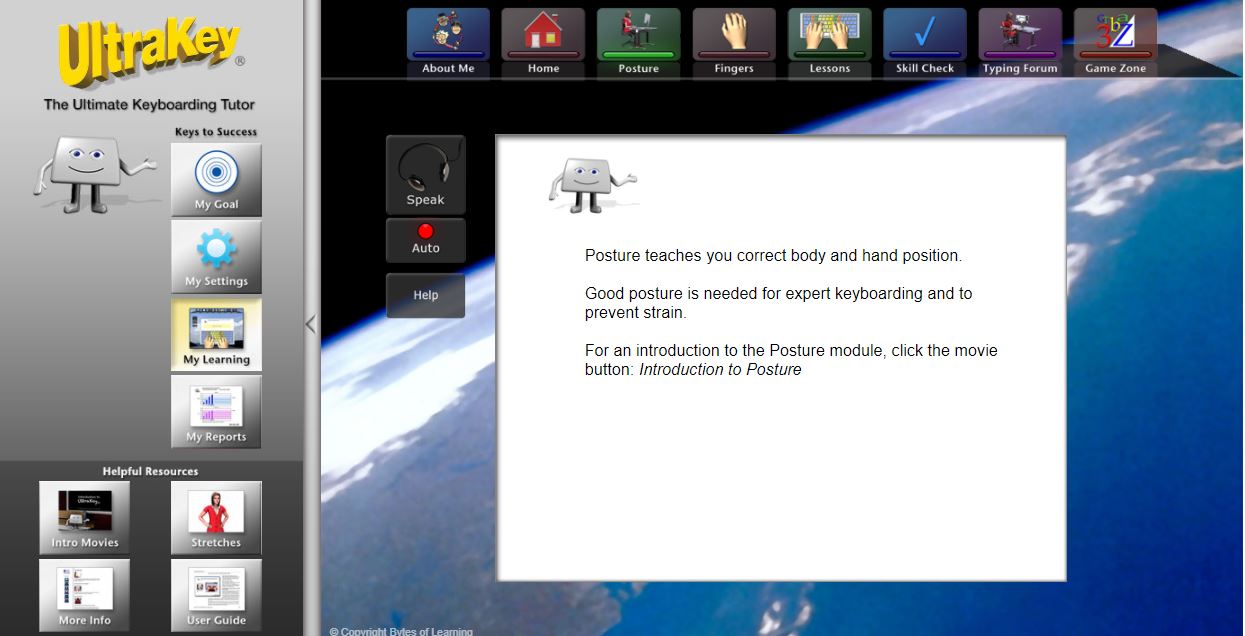 Managing the Settings for Family Members
The management dashboard allows you to enroll your family members as students and manage the settings for your entire family. You can also manage each student by setting goals, control user settings, generate individual reports and create certificates. I love how much flexibility you can have with this program as you can tailor the program to each student.
The Lesson and Testing Section of the Program
The Lesson section of this program explains the proper technique to typing. It slowly works you through the letters on the keyboard so that you gradually learn. You can watch a video for each lesson which shows you how you should be sitting and how your hands should be positioned.
Once you complete the lesson for the specific keys, you then proceed onto the appropriate skill check. You have a couple options to choose from within the skill check, such as length in paragraphs or length in minutes. I loved repeating the lesson to see if I could beat my previous performance.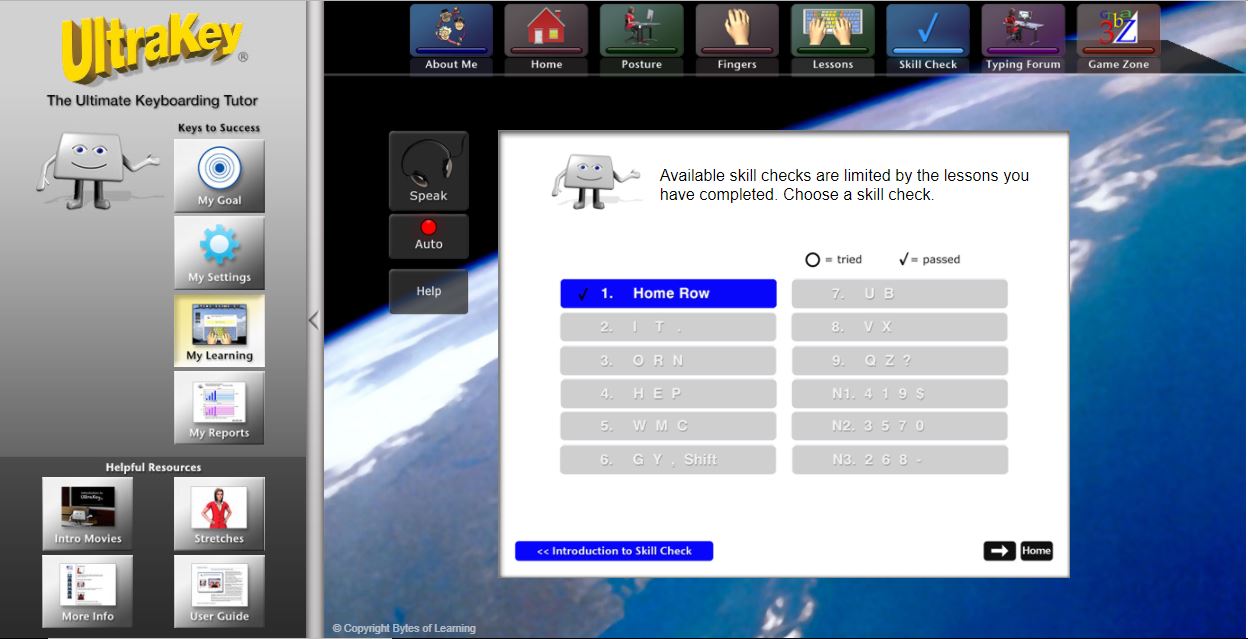 At the end of the program, you graduate and earn a diploma which is such a neat incentive for children.
There is also a Typing Forum and a Game Zone. In the Typing Forum, you can complete typing tests to challenge yourself in order to improve your typing skills and you can complete free typing, which are activities to help take your mind off typing. In the game zone, there are six great different games to encourage typing practise in a fun manner.
The reports are an excellent for record keeping. I really like that they are in PDF format so I can easily save them with my other homeschool records.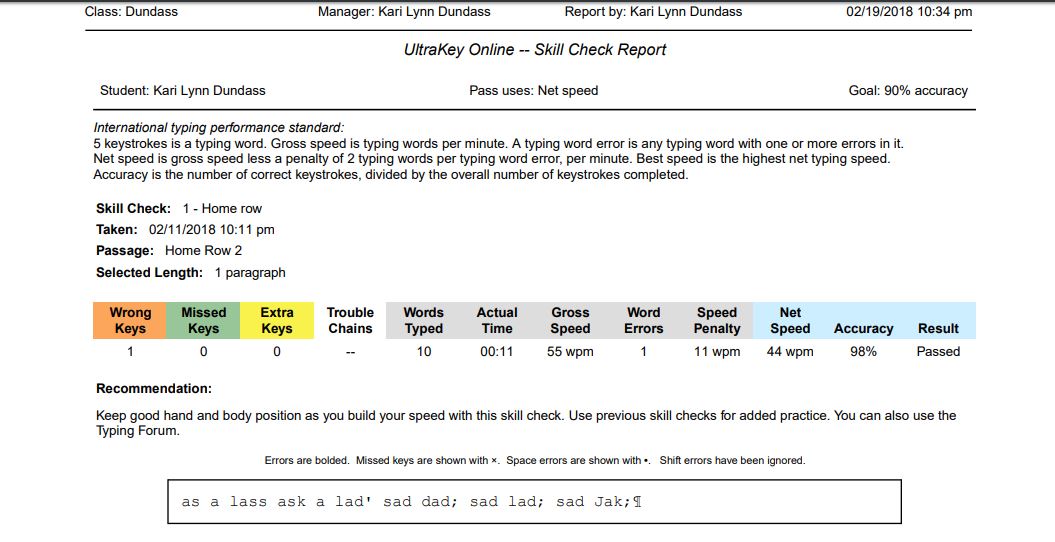 What I love about this yearly family membership is that your child can revisit this program again after they have complete it in order to raise their goal, remind them of proper typing technique, re-pass the skill checks and graduate at a higher performance level! It almost becomes addicting to try to beat your previous performance.
After using the UltraKey Online Family Subscription, I feel more confident in my typing skills and I also improved my accuracy and speed. I worked on my typing for approximately 20-30 minutes per day in order to complete one lesson and skill check for each of the 12 lessons.
Looking Ahead
After reviewing the program for myself, I was hoping that my 5 year old could try; however, it appears that he is not quite ready to learn this skill. I will definitely use this program in a year or so when he is showing that he is ready to learn.
If you are looking for a typing program in your homeschool, I highly recommend the  UltraKey Online Family Subscription. You never know, you just might spend an evening trying to beat your old typing accuracy and speed record!
You can connect with Bytes of Learning on Facebook, https://www.facebook.com/bytesoflearning/.
To read reviews from other Homeschool Review Crew members, click the banner below.