If you are looking for an all-inclusive classical curriculum, Wisdom Wonder Project is for you! We have been reviewing their Little Wonders Preschool, Young Scholars  and Kindergarten Singapore Math the past couple months.   I love the layout, structure and variety of activities to choose from in these subscription based programs. This book-based learning curriculum is classically inspired.  It is developmentally appropriate for the age of your child. Tt gives you the freedom and flexibility to teach at the pace that works for your child while doing as little or as much as you would like.
Little Wonders Preschool
Little Wonders Preschool is for preschool through kindergarten. Each month, you get to download a compete literature, block play curriculum and art curriculum for your child.  This includes curriculum for 4 pictures books each month in the literature unit, plus a book in each of the other 2 curriculums.  The art curriculum that focuses on teaching children about one element and one famous artist every month. The block play curriculum focuses on hands-on learning.  
Young Scholars
Young Scholars is for Grades 1-2 and includes history/literature, science and art. The format is very similar to Little Wonders, but it is more advanced in the lessons. The reading books are ones that are written during the time period that they are studying. The science curriculum is very hands on and it sometimes integrated with the history. The artist study includes 4 famous works of art created by the artist of the month. The history curriculum includes making a timeline.
Kindergarten Singapore Math
The Kindergarten Singapore Math curriculum is video based and works along with the and you will also need to purchase workbooks and manipulatives. The instructor Amy Houser, teaches each lesson and then goes over the textbook pages together. Each video is about 7-15 minutes long. The videos are very clear and concise and do a great job at keeping your child's attention.
How We Used Wisdom Wonder Project
We started by downloading the PDF files with the lessons. It was in an easy to follow format and included a suggested schedule. We worked on the lessons about 3 days per week. My kindergarten son worked on the Little Wonders and my 7 year old son worked on some of the activities in the Young Scholars curriculum.
For my 5 year old son, we thoroughly enjoyed the variety in the activities and we choose a couple activities each week to work on together. The nature study activities were my son's favourite.   For example,  "Harold and the Purple Crayon", we went for a bike ride and talked about walking up a hill and change in elevation.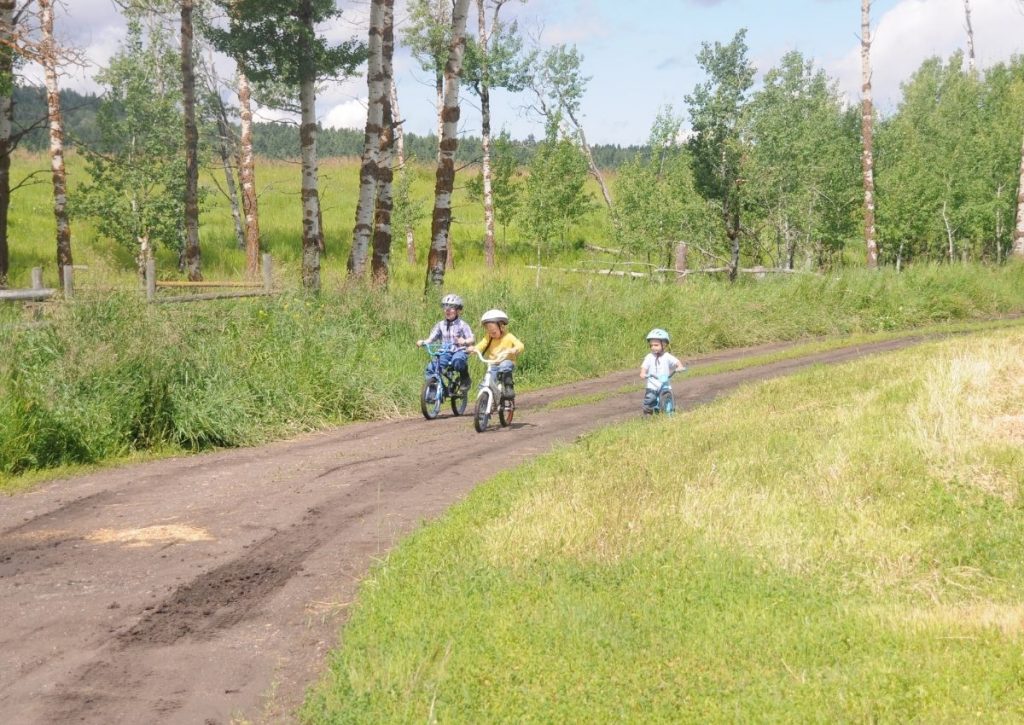 For "King Bidgood's in the Bathtub", we went fishing and talked about what the other fisherman were doing and then spoke with a fisherman about their experience.  We also discussed fishing equipment and the environment.
My two sons thoroughly enjoyed building an elevated train track together and then we talked about the suggested questions to encourage a discussion. We also built a skyscraper and talked about the engineering of skyscrapers.
For my 7 year old son, we enjoyed learning about biomes, and specifically the rainforest and the tundra. He coloured a biome map to show how the different biomes are spread throughout the world.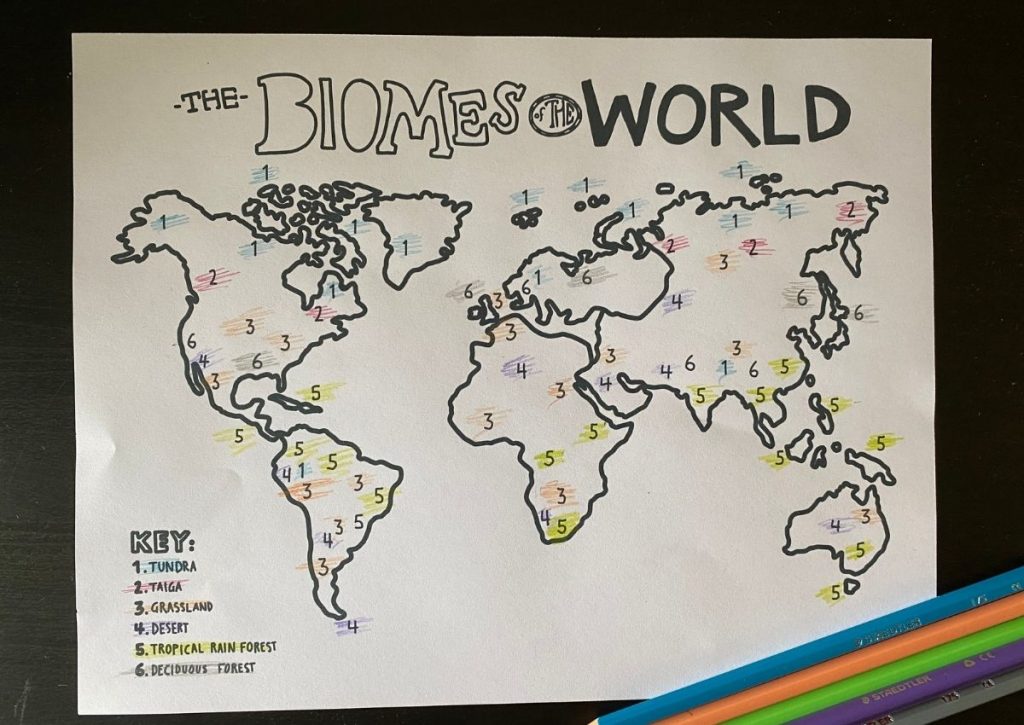 We weren't able to complete as many projects as we would have liked, but we are planning ahead and looking forward to making a rainforest layer art project and making an arctic fox. It is going to be really neat to watch the timeline develop with the history portion of the curriculum. We look forward to working through the history curriculum more this fall.
What We Like About This Curriculum
The curriculums from Wisdom Wonder Project are laid out very well and easy to follow.  There are so many choices in activities, so we were easily able to choose ones that would work well for us.  The flexibility is great to have based on different children and different learning styles.  I always like expanding our learning with videos and this could easily be done with the various subjects.
The videos in the Kindergarten Singapore Math are short and concise and great for parents who would like their child to be taught the textbook lessons in a video format.  I could see this especially helpful for children who struggle in math.   
A few tips that we did over the course of the review was that we tried to utilize online read-a-louds for the books as we haven't been making many trips to our public library right now. We also didn't purchase all of the suggested supplies and found substitutes in place of the more expensive supplies.
I highly recommend Little Wonders Preschool, Young Scholars  and Kindergarten Singapore Math if you are looking for an all-inclusive homeschool curriculum with lots of books and fun learning activities.  There are so many project choices, it will work well for a variety of children with a variety of learning styles. 
Be sure to read more reviews from other Homeschool Review Team members about these great curriculum choices from Wisdom Wonder Project.
Social Media Links
Facebook: https://www.facebook.com/WisdomWonderProject/