We are thoroughly enjoying exploring the world with Let's Go Geography.  Learning about geography is fun with this online homeschool geography curriculum.  We have been reviewing the Let's Go Geography, Year 2, which is a 32 week curriculum. This curriculum incorporates many different learning styles and activities that will appeal to many different learners.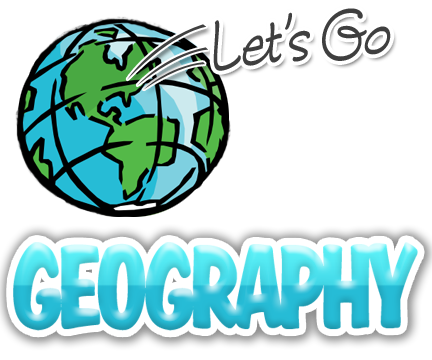 In each of the 3 years, your child will explore 28-30 countries. All of the years start with North America, then move consecutively to South America, Europe, Africa, Asia and either Oceania/Australia or Antarctica, depending on the year.
How We Used This Homeschool Geography Curriculum
Carol Henderson created a simple to use program that works well for students grades K-5. However, it would be easily adaptable for both younger or older students. My 7 year old son thoroughly enjoys all aspects of the the weekly lessons. My 4 year old usually watches the videos with us, listens to the music and does some of the crafts.
We are being introduced to counties around the world with lots of hands-on activities, videos, crafts and songs. Each week's lesson usually takes about one hour. We usually broke the lesson up over 4-5 days.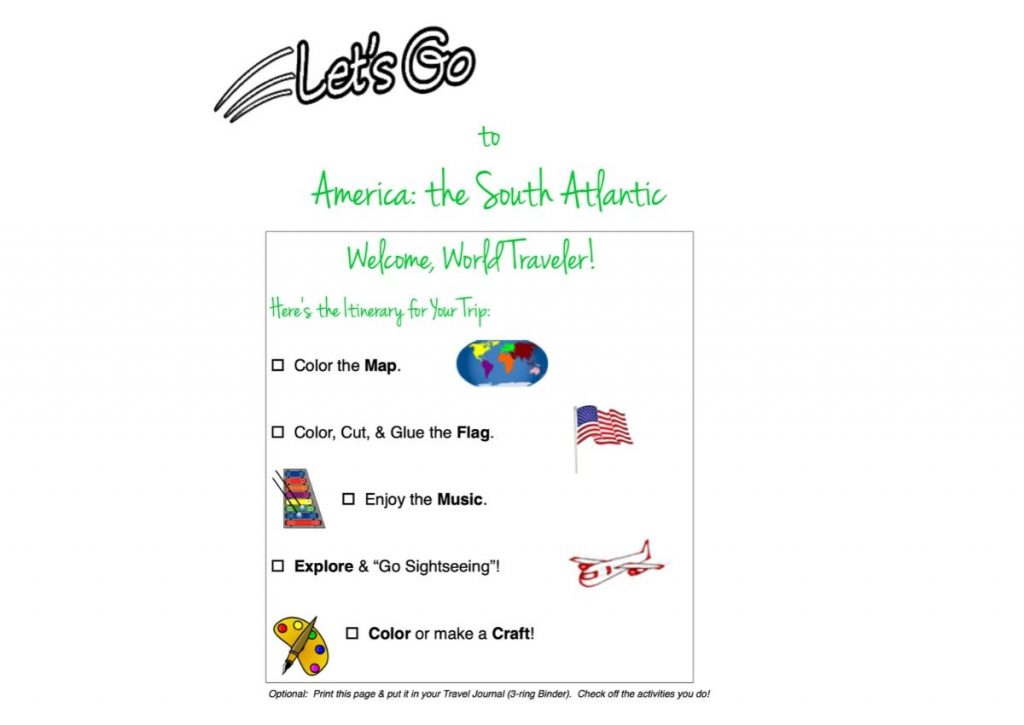 Each week, I would download the weekly PDF lesson pack. The weekly lesson is broke into 5 sections:
Map It – locate the country on a map and learn some basic facts about it
The Flag – cut, colour and paste into your travel journal
The Music – watch and listen to music of the country
Let's Explore – learn about interesting facts about the country, including
Create – a hands on activity with detailed instructions
Printable – note booking pages, flags, colouring and more
We started by making a travel journal which really helped to get my son excited. It helped to set the stage for the weekly projects by setting up a three ring binder for all his completed work.
When working on the map work and colouring the flag, there is a series of questions that we can discuss to learn more about country and it's location.
The suggested videos and music are an excellent way to "see and experience" the country.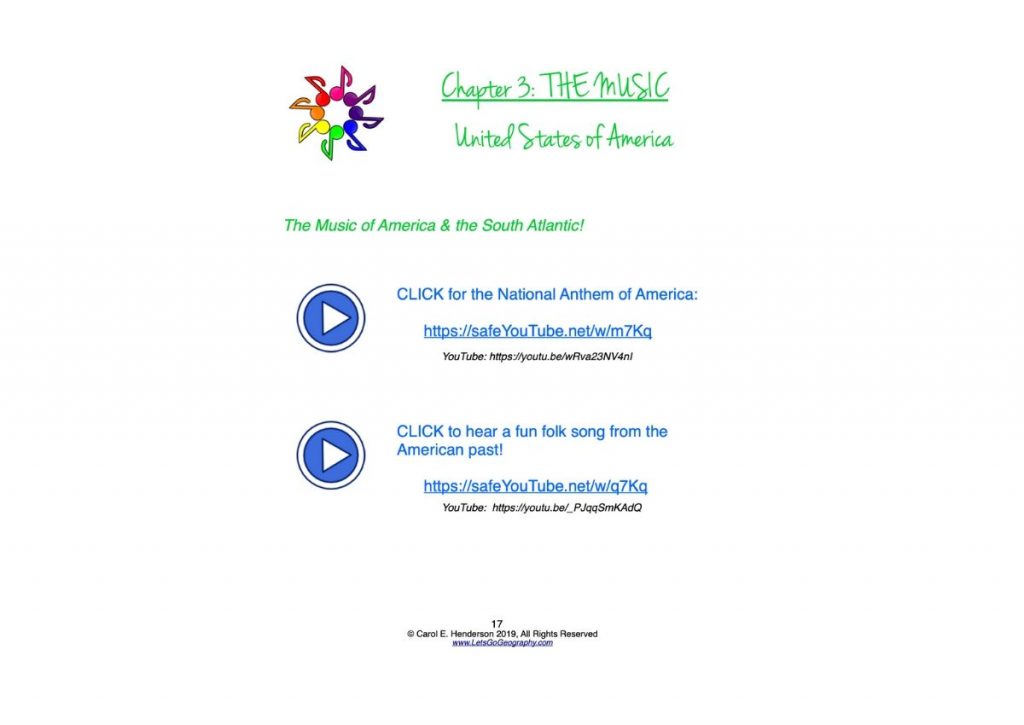 My son through enjoyed seeing the Grand Canyon, and how a small and large lumber mills works.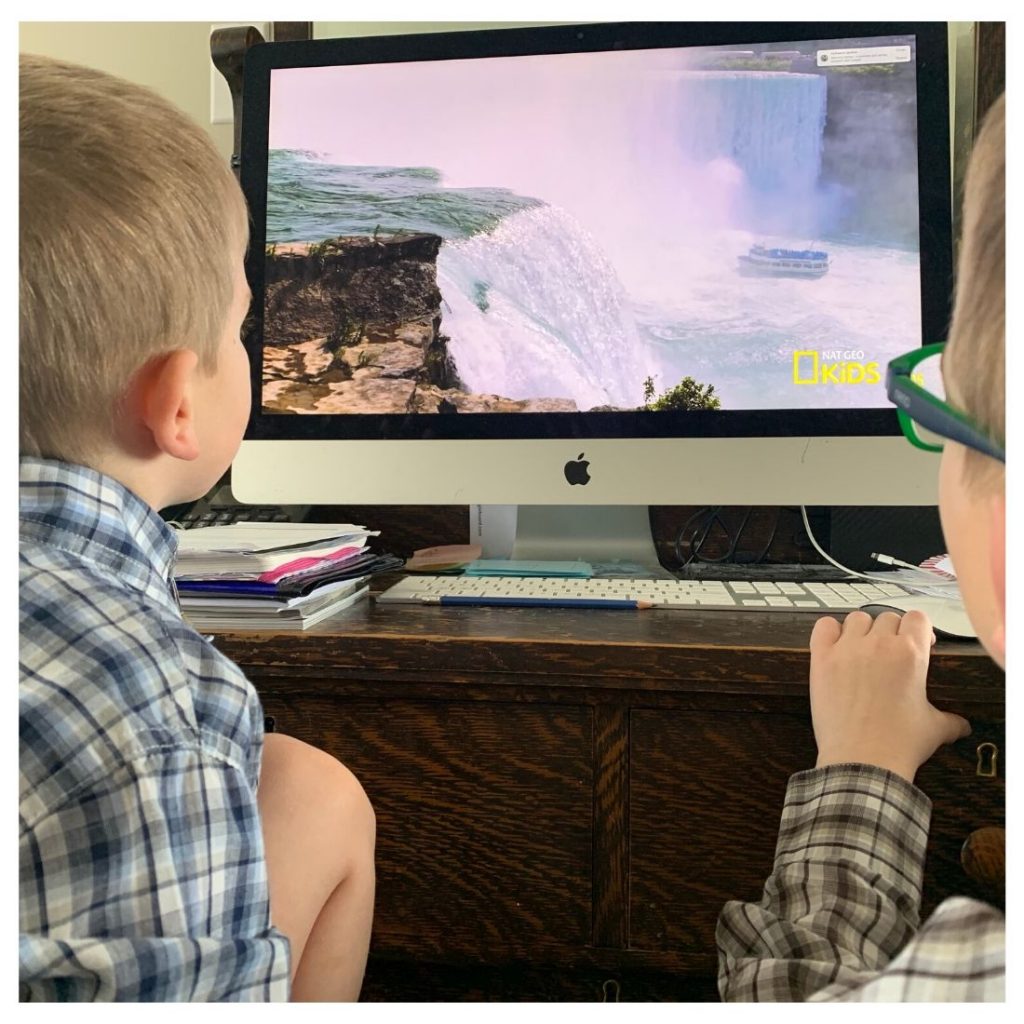 The videos in this curriculum are linked through SafeYouTube.net, making it safer and less distracting for viewing. This eliminates other video suggestions or unwanted ads from popping up.
The crafts added a fun, hands on activity to each country. Sometimes there is a choice between a craft and colouring page, but we often would do both.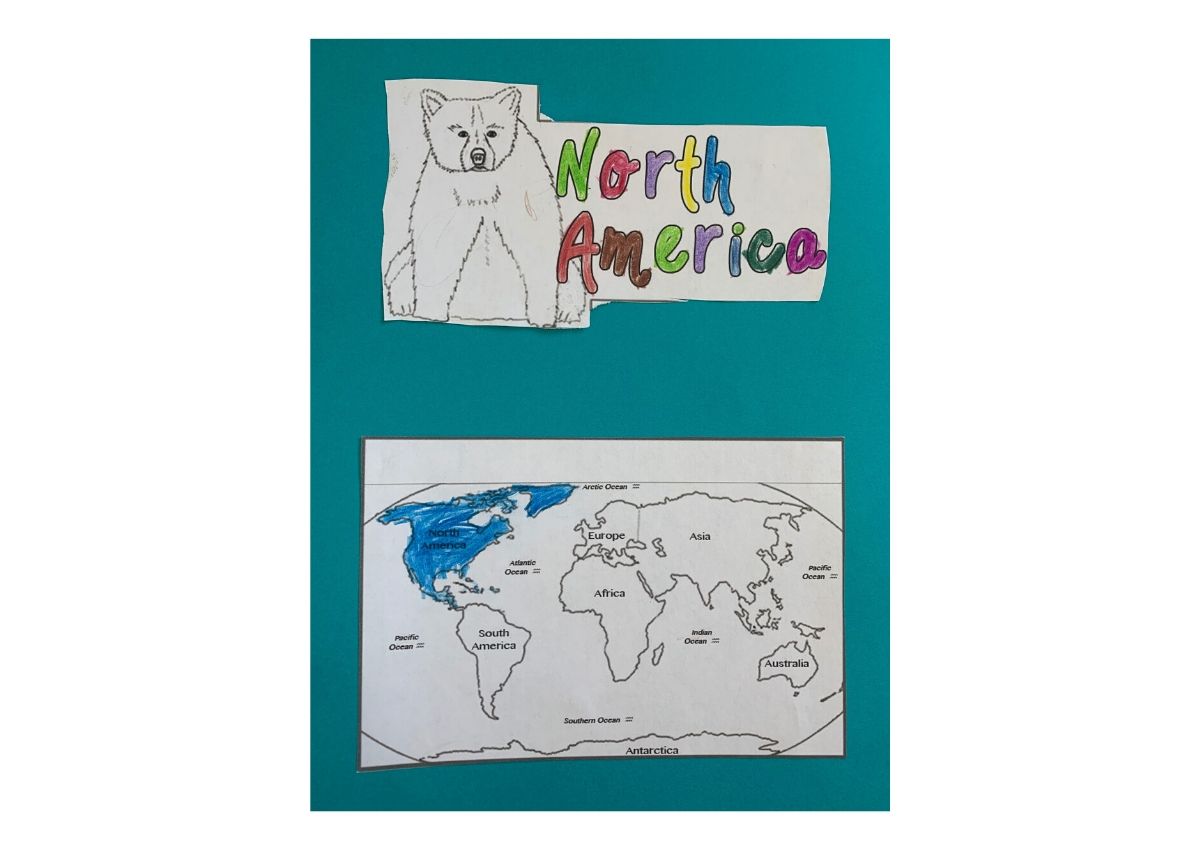 Every week, I also tried to find some additional videos and books to add to the curriculum.
My Recommendation
We are thoroughly enjoying this hands on curriculum and it works well for several age levels. I highly recommend Let's Go Geography, Year 2, as a homeschool geography curriculum.
The lessons require minimal prep, for you as the parent, and it is very easy to implement.
If you'd like to read what others have to say about Let's Go Geography, check out these reviews from the Homeschool Review Crew.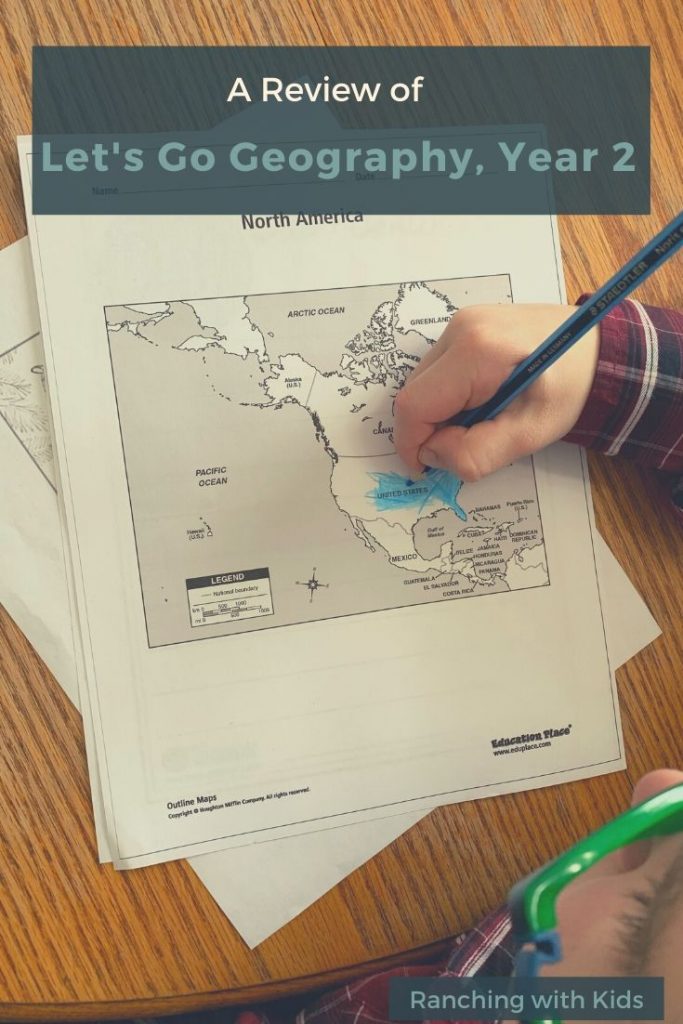 Social Media Links
Facebook: https://www.facebook.com/letsgogeography/
Instagram: https://www.instagram.com/letsgogeography/
Pinterest: https://www.pinterest.com/letsgogeography/
YouTube: https://www.youtube.com/channel/UCU3aC9YWXi0SQaeTi01A0mA