In our homeschool, we are always looks for way to make learning fun! I love when I can find a resource that is not only a learning tool but also a resource that my children are excited to use. If you are looking to add some fun to your homeschool day or looking to help supplement your chosen curriculum, you will need to check out the Osmo! It is a great program to help teach math, art and spelling skills.  We purchased the Osmo for our oldest son for Christmas and I am so excited to share how wonderful it it!
Osmo Games
The Osmo is recommended for ages 5-12. We purchased the Genuis Kit which includes Numbers, Words, Tangram, Masterpiece and Newton. Coding, Pizza Co., Hot Wheels MindRacers and Monsters are some of the other games that are available to purchase for it.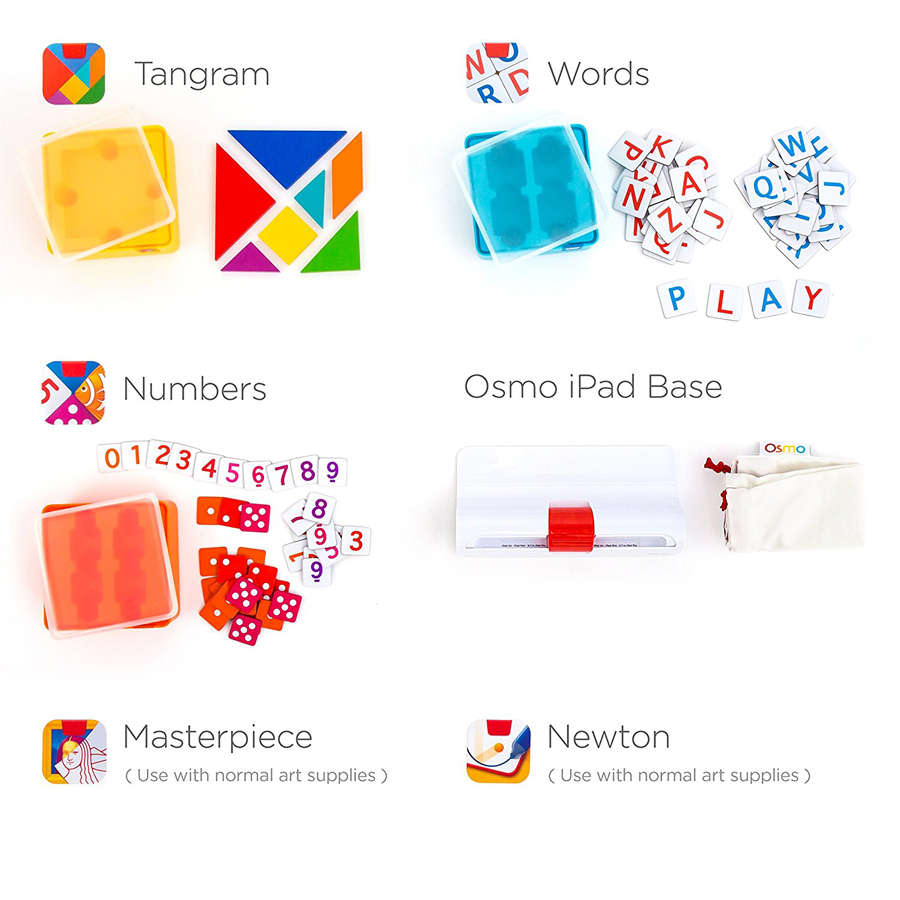 How to Use the Osmo
Once you put your iPad or iPhone in the Osmo base and put the reflector over your camera, you are ready to play! The reflector allows the iPad to see what you are putting in front of it.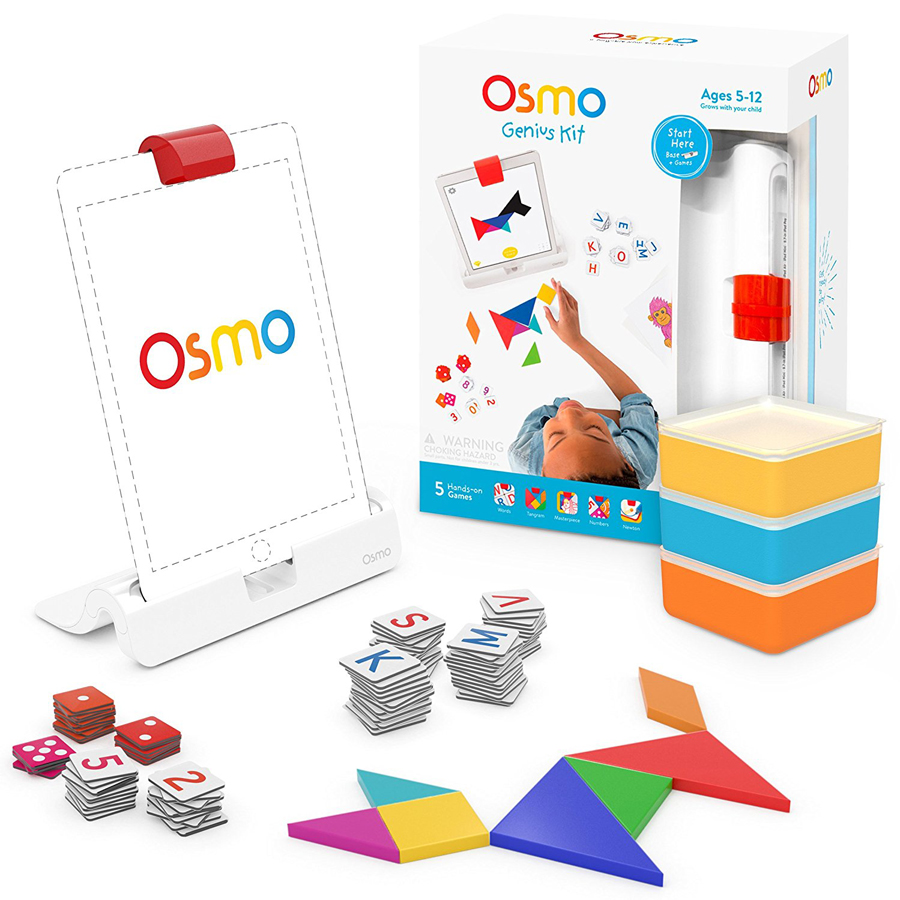 Tangram comes with wooden puzzle shapes and you can challenge yourself or play with someone. Depending on the age of your child, there are difficulty levels to choose from so all your children can join in together. You get to make some really neat shapes, and they come to life. For example, we built a horse.
Numbers is a great way for your child to work on math. I can definitely see this being a tool we will use in our homeschool. It comes with tiles that are numbered and tiles with dots. You then get to add, count and multiple to make the bubbles pop! My oldest son loves math so this game was a huge favourite within minutes.
Words is going to be a wonderful tool to learn how to read. We have just played the first level so far, and you get to guess and spell the word. You can also play with someone and you can download free content such as trivia and geography but we haven't tried this feature as of yet.  This is an amazing program for helping to learn phonics.
Do you have a child who loves drawing? Masterpiece will definitely be a perfect fit for them! You can choose the object you would like to draw and size it on the screen. You can even pick a photo from your camera or on the web and then follow the lines to draw!
We are looking forward to trying Newton soon!
A Learning Tool Full of Fun
I would highly recommend an Osmo for any child that is 5-12 years old.   You can order it easily through Amazon by  clicking here.  It makes for a great gift and learning tool and we are excited to continue to use it in our homeschool! I would love to hear about your experience using the Omso.