There are a few days each year that are little more difficult than the rest for a rancher.  Today was one of the them.  Every year we sell some of our calves through our local producers co-op. We are very fortunate to have a great local producers' co-op in our area.
The stress of having to gather our entire herd into the sorting corrals, sort out the calves and then haul the calves to the sale barn is enough. Add to the day, terribly wet and cold weather, and it is just no fun! Cold kids and cows that don't want to leave one-foot tall alfalfa makes the job a bit more stressful.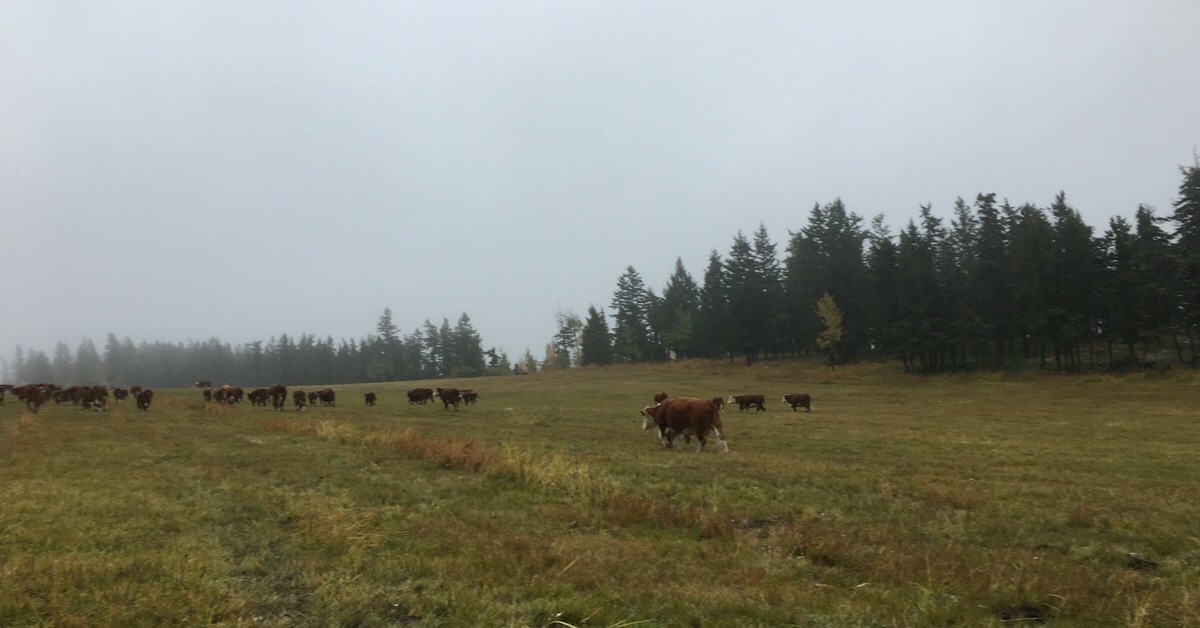 We want to ensure that the calves are healthy, dry and not stressed. We haul of our calves in the same stock trailer that they have been hauled in, to and from pastures, so they are familiar with it.   We also move them into the corrals with their mothers calmly and quietly.  They are all comfortable with us working them on foot.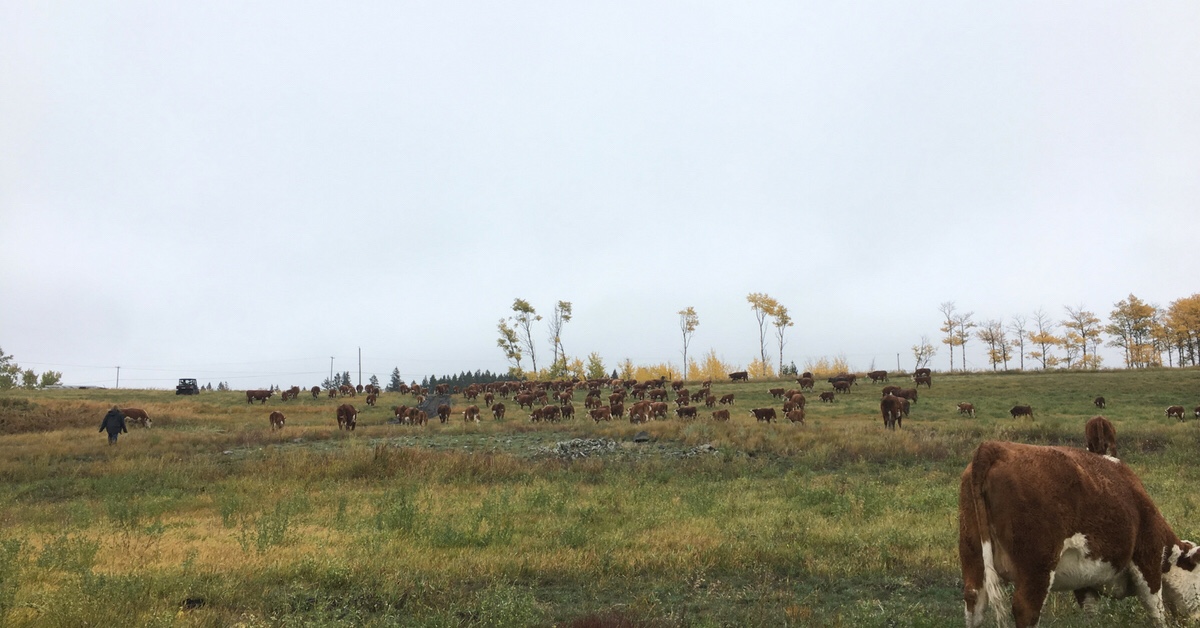 Seeing the calves together is a satisfying feeling.  A whole year of work is in this pen. Everything we do, each and every day, is to fulfill the goal of producing a healthy, uniform group of calves. Every year we look at the genetics and weights to see how we can improve our herd even more. It is so interesting to analyse our cattle records to see which cows matched well with which bulls.
I watch the calves walk down the alley and I am proud of what our family has worked years to produce. There will be trials and tribulations, but at the end of the day, we have done the best we can to help produce beef for the citizens of our country.
After a long day of work, it is nice to sit around the table knowing that we did our very best to get our calves to the sale. We strive to have a uniform group that is healthy and calm, and we have once again done just that.
We would like to thank you the bidders and buyers of our calves and B.C. Livestock Producers Co-operative.