When running a ranch business, there always seems to be a million things that need to be done and the to do list never gets smaller.  Add being a homeschooling mom and blogger and the list keeps climbing. One way that I keep track of my lengthy list is by using Todoist. It has been an absolute amazing tool to help keep me organized.
Minimizing Clutter and Paper
We live in a small house so minimizing paper and clutter is of up most importance.  As much as possible, I try to limit my use of paper so that I am not filing or moving it around my home on a regular basis. Todoist has made it easy to avoid using sticky notes and other paper reminders.  Even when I am outside or at the grocery store, I can have access to my lists, as Todoist syncs across my laptop, iPad and iPhone.
The Variety of Uses with Todoist
Each list that I need is identified as a "project".  Some of my "projects" include groceries, household chores and cleaning tasks, Christmas gift ideas, camping, blogging, ranch tasks and so forth.  I can't possibly remember everything, so this app does it for me!
I also have sub-projects.  For example, I break my housework into rooms. This helps to keep the variety of tasks organized and easy to look through.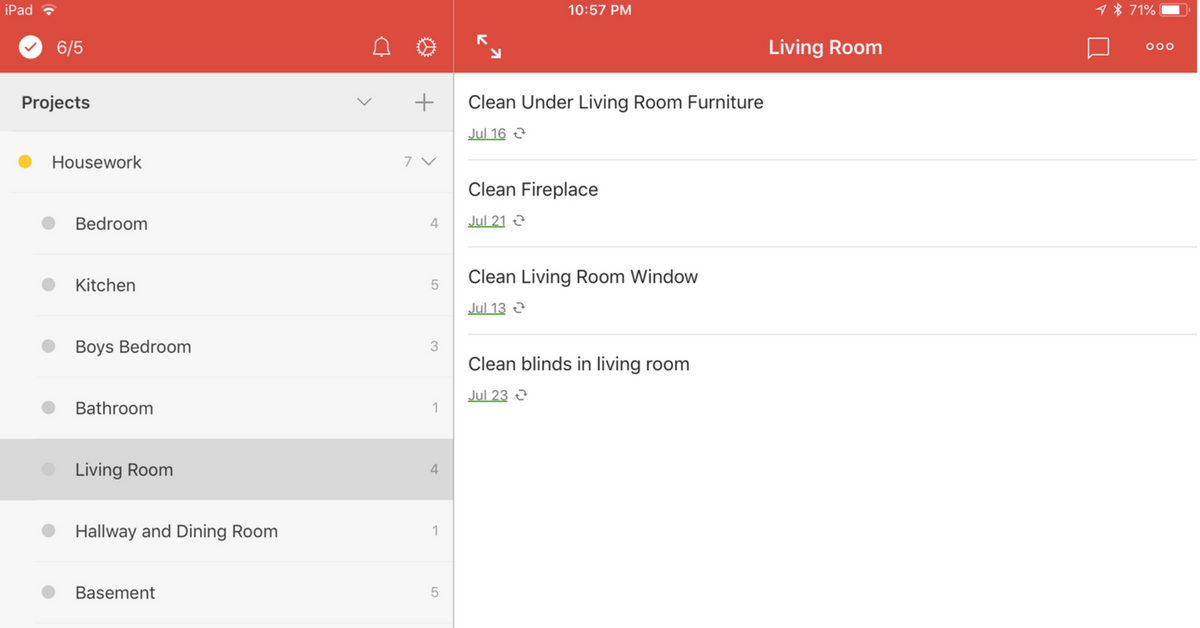 Deadlines and Reminders
I add deadlines to most of my tasks, including recurring deadlines, so that I only need to enter the item once.  By using a deadline, the task will then show up on the list for the current day and the list for the next 7 days.  When it is a recurring deadline, I will check off the task when it has been completed and it will be rescheduled accordingly.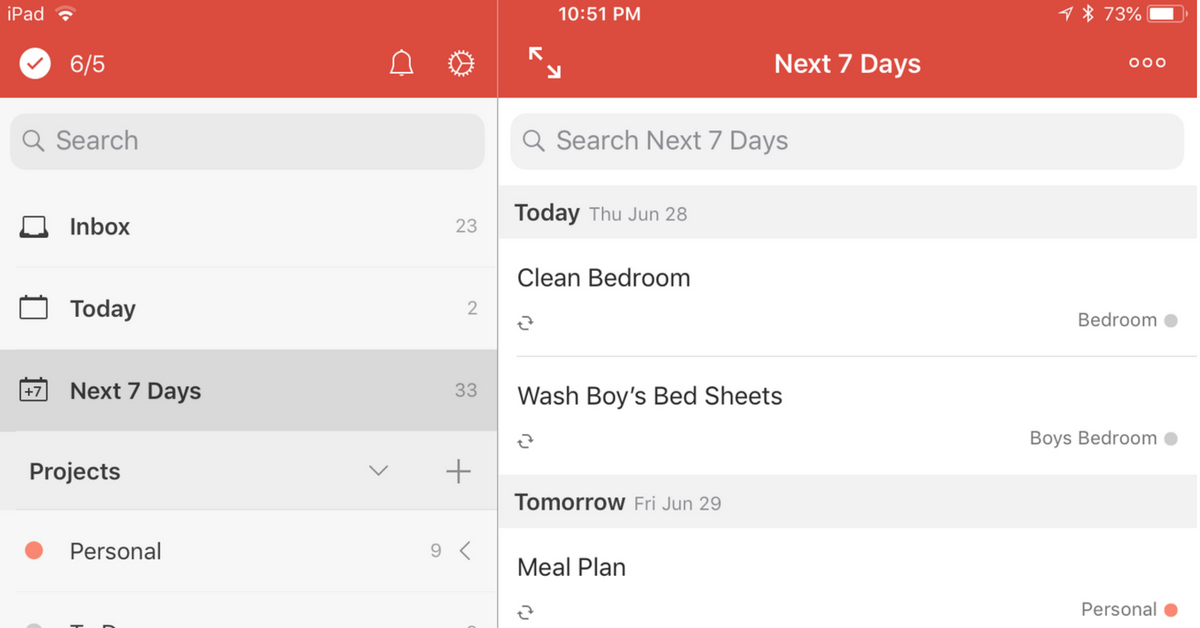 Two other features that I haven't used a lot yet is the ability to add one of four priority levels to each task and assigning tasks to others.
The basic plan with Todoist is free, but you can choose to upgrade to Todoist Premium or Todoist Business for more features. One of the features that is available with an upgrade, is the ability to set reminders.  You can find out more at Todoist.com.
Organization Makes Life So Much Smoother
By using Todolist, I can feel confident that I am staying organized and efficiently using my time. Let's face it, homeschooling with three children on the ranch, takes a lot of time.  Todoist helps me manage my day so that I can enjoy more time with my boys on the ranch and I can be better prepared for our busy life.