Reading Kingdom is an amazing online learning program that we have had the privilege to review for the past 6 weeks. This program teaches children from the ages of 4 to 10 to learn to read and write up to a grade 3 level using 6 skills: sounds, sequencing, writing, meaning, grammar and comprehension.  This means that it works well for children with a variety of learning styles and with early readers, accelerated readers and struggling readers.
Learn to Read – Customized to the Child
The first step is for your child to take a placement test to determine where they should start in the program. Since my son is just beginning to learn to read, we decided to not take the placement test and start at Level 1.
From our experience, Reading Kingdom does a wonderful job at teaching children how to read and write. As the child progresses through the program, it customizes the activities for them based on their progress.  By adapting to the child, it helps to minimize frustrations and discouragement. Prior to using Reading Kingdom, my son did not have a great grasp on his letter sounds.  Now, after using this program for at least 3 days a week he has progressed substantially. He is starting to recognize the sounds of each letter and starting to recognize certain words when we are reading to him. The program slowly introduces new words as the child progresses.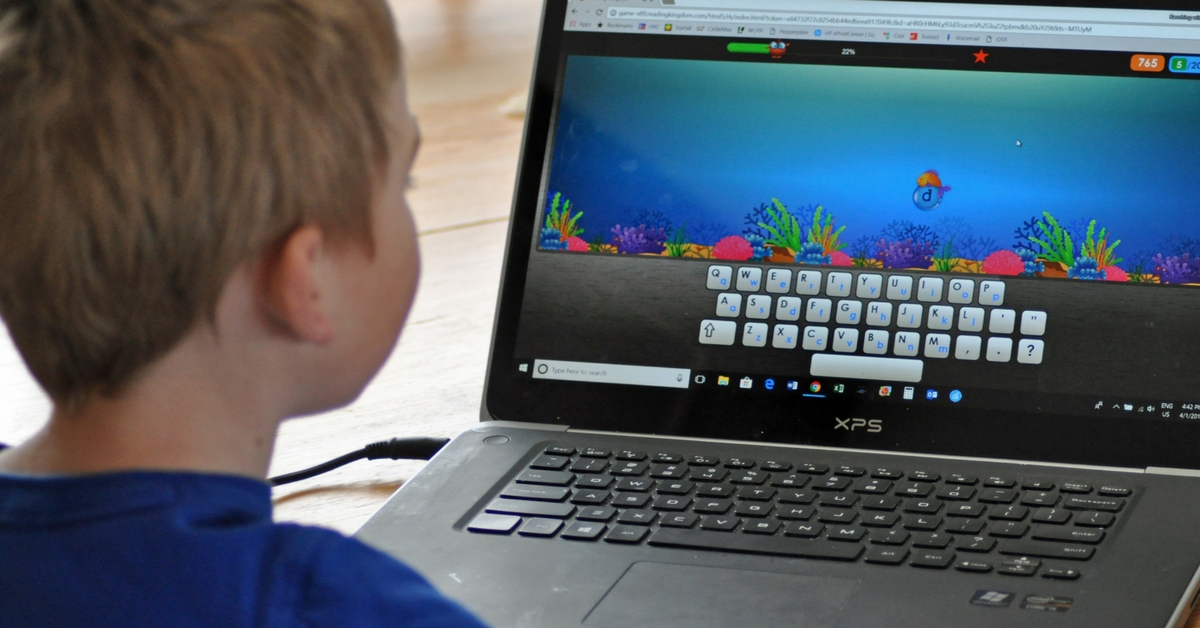 As soon as my son started the program, it explained to him that adults should not help him with his lessons, so he looked at me and said "Mom, I can do this all on my own!" He was so excited to get started!  After his first lesson, he couldn't wait to do the next lesson.  The program recommends that the child only does 1 lesson a day, so we stayed with that suggestion throughout the review period.
Skill Improvement
The first skill that drastically improved for my son was his capital and lowercase letter recognition. Prior to using Reading Kingdom, he was still struggling with recognizing lowercase letters.  After two weeks of using the program, he was extremely proud of himself as he could finish the lesson much faster with less difficulty as he was recognizing the lowercase letters quickly.
Another great skill that is learned with Reading Kingdom is the keyboard.  My son became more familiar with the letters on the keyboard along with using the shift key and the space bar.
Each level has six books which are spaced between the lessons. When my son reached the third book in Lesson 1, he was so proud of himself as he was able to read it to me!
As a parent, I can log on and review how my child is progressing and I can also receive a weekly usage report and a weekly results report through email.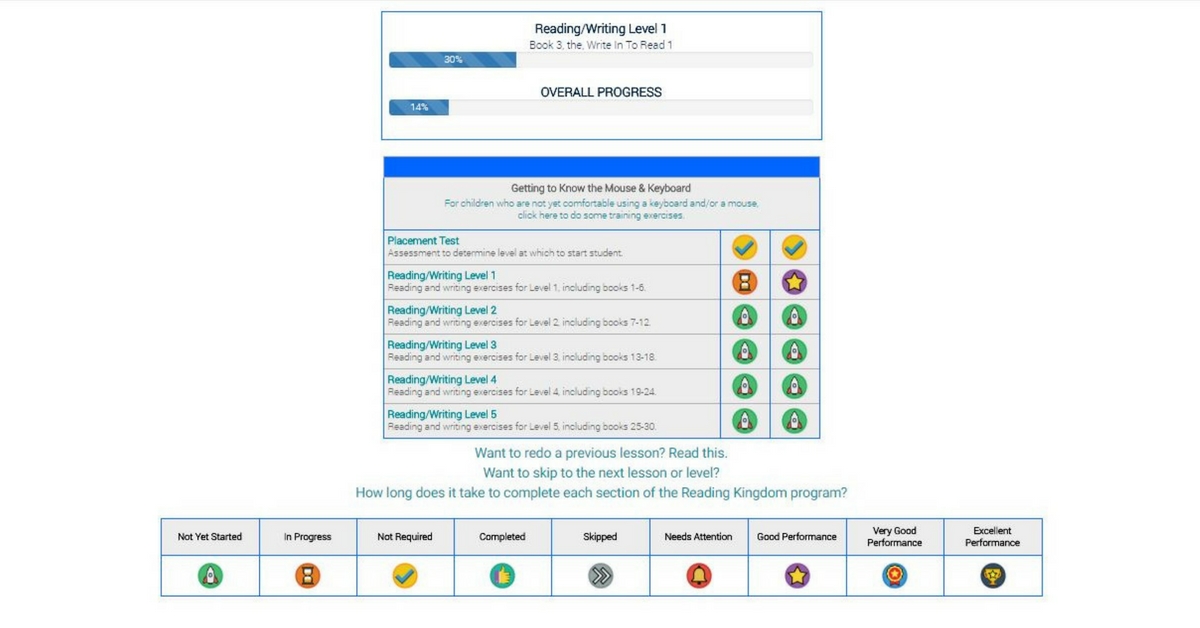 Short, Effective Lessons
One aspect that I love about Reading Kingdom is that it has an indicator in the top corner that tells the child how many activities they have to do in the daily lesson and it shows them how many activities they have completed so far.  This was great for my son as, at times, he has a short tension span and it helped him to see how he was progressing and how many more activities he had to do for the day. The length of the lessons were no more than approximately 15 to 30 minutes which was perfect for my son.  He ended each day feeling proud of his accomplishment!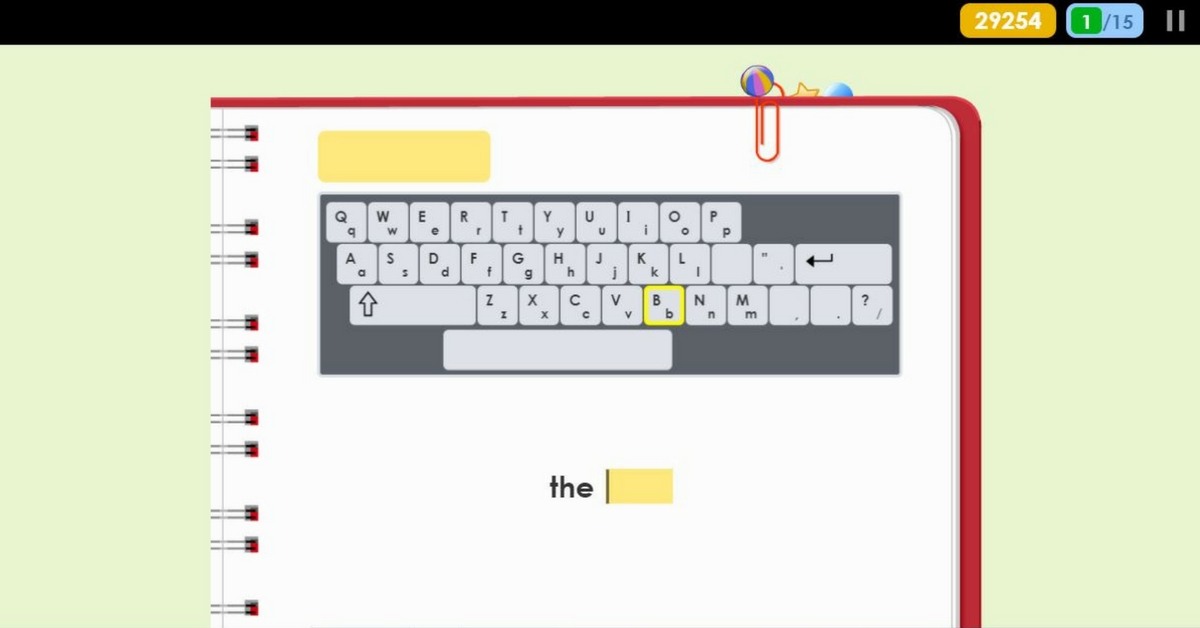 He absolutely loved the variety of activities, from popping bubbles carried by fish to finding words within a small paragraph. I really enjoyed watching him proceed through the activities as I started to see a pattern of the types of activities that he excelled at and the types that he was struggling with.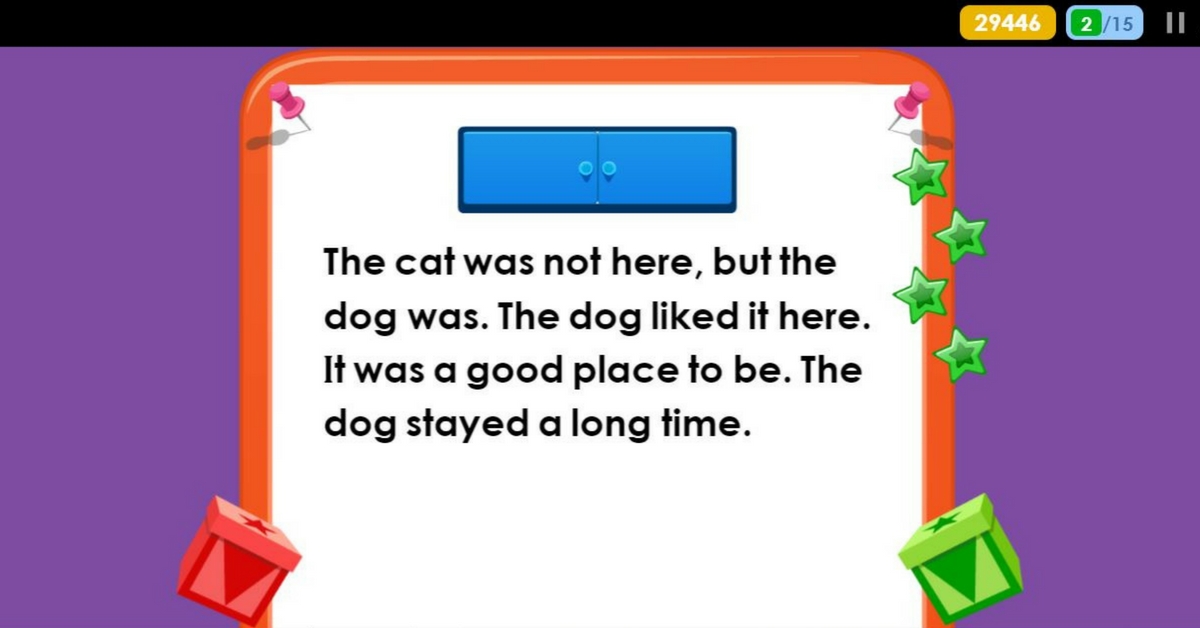 Our Future Plans
This program can work well for independent learning as it doesn't require a lot of parent involvement. I can't wait to see how much more progress my son will make using Reading Kingdom over the next year. Our goal is to use it 4-5 days a week, as recommended so that he can continue to advance his reading skills.
Reading Kingdom can be found on social media using the following links:
If you have a child with Autism Spectrum Disorder, ASD Reading is an online program that teaches children on the spectrum to learn to read, write and comprehend.  You can read other reviews about Reading Kingdom and ASD Reading at the Homeschool Review Crew Blog by clicking the image below.