PandaParents has a great preschool learning curriculum called MESSYLEARNING FOR PRESCHOOLERS AND KINDERGARTNERS. We recently had the opportunity to review three months of this digital curriculum.  The stories that we were provided to us were: A Jolly Jingling Journey, Scotty Skunk Hears a Scary Sound and Mommy's Baby.  This curriculum is set up as a monthly subscription for only $9.95 per month and you can try it for free for 10 days.  With the subscription, your child would receive a new story, video and workbook each month. In December, a physical version of the monthly subscription will be released!
Multiple Subjects and Hands-On Learning
This curriculum works great for preschool children as is worked on in short lessons and incorporates reading, math, STEM and art into each story.  It is very hands-on which is important for my busy boys! It includes colouring, writing, cutting and pasting and even some art activities!
To give you a bit of insight into how the program is designed, MESSY stands for the following:
M – Mixed subjects and activities for integrating learning
E – Engaging questions that challenge your children's brains
S – Simple 1-2-3 steps: Read, Watch, Learn/Create
S – Smart designs for creative learning
Y – Yeah, a new way to promote early brain growth!
It does just that! The preschool learning activities in MESSYLEARNING FOR PRESCHOOLERS AND KINDERGARTNERS are a fun and unique way of learning.  I am not keen on using a lot of formal curriculum when my children are young, so this curriculum fits well with my goals.  The lessons are short, interactive and cover a multiple of subjects in each month.
Read, Watch, Create
The program is designed so that you read the story, watch a video of the story and work on the preschool learning activities in the workbook.  My 5 year old son choose to do A Jolly Jingling Journey first and then we are currently working on Scotty Skunk Hears a Scary Sound.  By doing the activities for approx. 20 minutes, twice a week, we were able to complete the lessons from A Jolly Jingling Journey within a month.  This may vary slightly depending on your child and how many worksheets they work on during each session.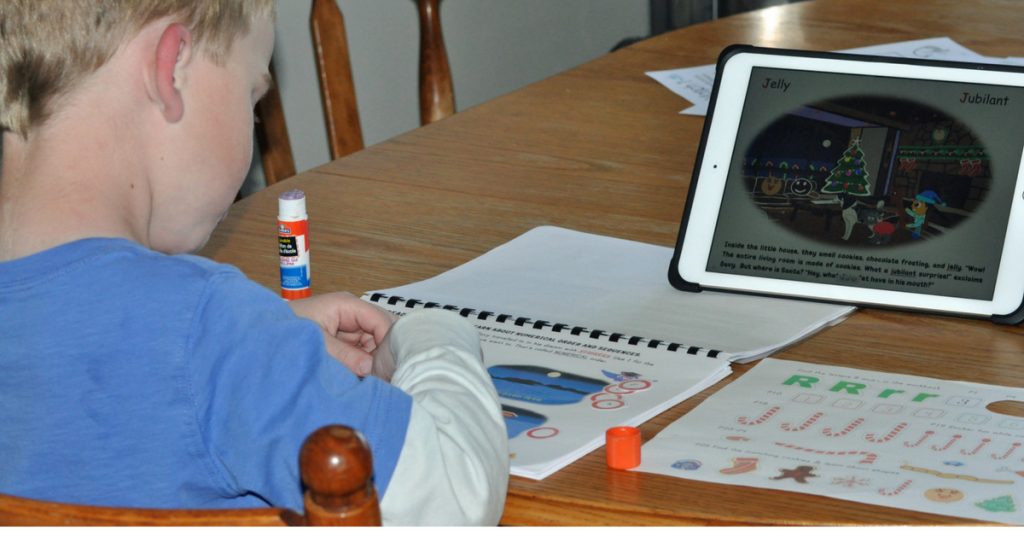 How We Used the Monthly Curriculum
We started by reading the cute e-book, A Jolly Jingling Journey, about a little boy, named Davy, who dreams of flying to the North Pole and meeting a dog named Jet.  Jet takes them to Santa's cabin and they help Santa find his missing reindeer. We then watched the video of the story together. I printed the corresponding workbook and coil bound it so that we could work through it together over the period of our first month.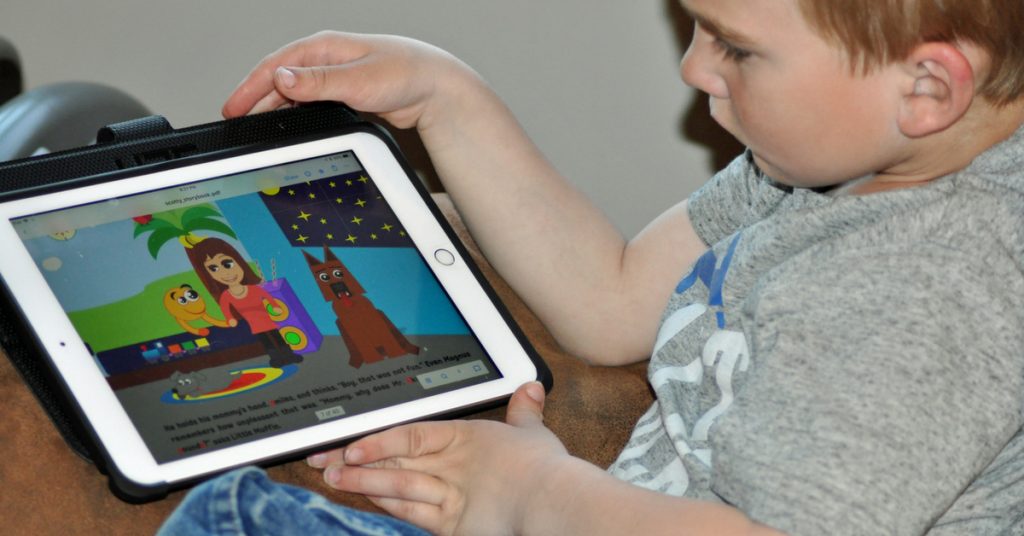 My son really enjoyed the variety of activities and it is great that the skills for each lesson are identified on the top of each page. For example, we learned problem solving and sequences by circling the image in the picture that helped Davy and Santa find Santa's reindeer.  Another day, we worked on writing the letter "J", learning shapes and talking about what sound "J" makes with a phonics game. This workbook works on teaching the letters and sounds for R, J and F.
The second month that we worked on was Scotty Skunk Hears a Scary Sound.  This unit works on letters "S" and "H". The dot-to-dot activities were great for practising how to write the letter "S" and "H" and we talked about nature and biology when we matched the animals to their homes. We are really looking forward to cutting out some shapes to make a sailboat and then decorating it.  We will be starting that activity next week!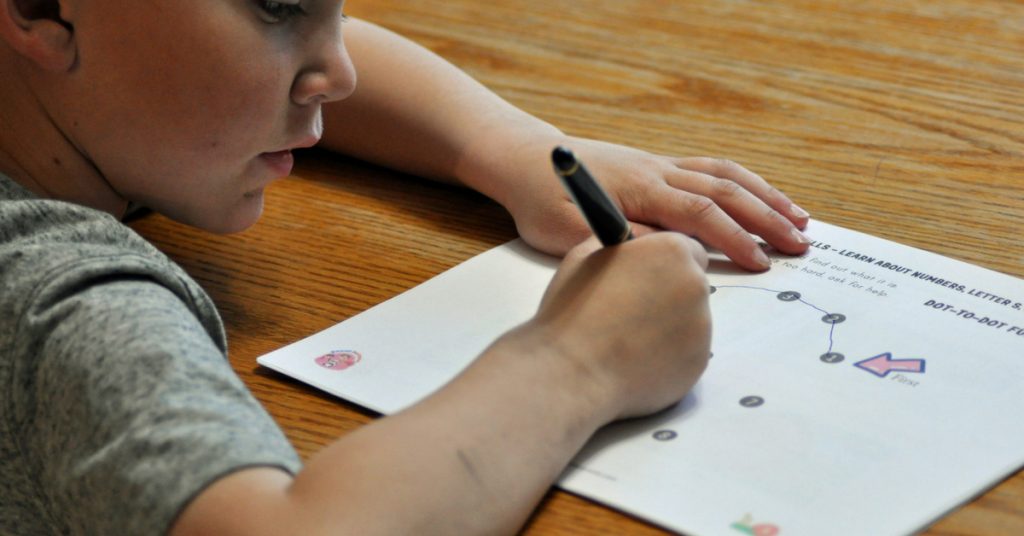 There are "stickers" that are used throughout in the workbooks.  Since we were using the digital version of the curriculum, it provides a wonderful opportunity for some extra cutting and gluing.
My Future Preschool Learning Activities Plan
My 5 year old and I look forward to working through the other months of MESSY LEARNING FOR PRESCHOOLERS AND KINDERGARTNERS from PandaParents. I also hope to work through A Jolly Jingling Journey with my middle son next December when he is 4. It would be the perfect program to start doing some preschool learning activities together!  This monthly curriculum subscription does an excellent job at teaching problem solving skills to preschoolers.  It also encourages them to use their critical thinking skills and imagination.
Social Media Links