I use email everyday and I feel that it is important for my children to have their own email account so that they can learn the appropriate ways to use email.  Having a safe email account that I have some control over is a great way for them to learn and get started.  I was excited to receive the opportunity to review the one-year subscription to Kids Email Safe Email for Kids from Kids Email. It is very reasonably priced and has numerous features that makes it an amazing and safe email for kids.
Safe Email for Kids Features
Once you have signed up and received access to your parent account, you have numerous options in your parent control panel.  You can add, set up and control six email accounts for your children.  There are so many great features where you can limit or extend the abilities of the email program.  Some of the features of Kids Email Safe Email for Kids include mail monitoring, time restrictions, the mail queue, block senders, contact manager, no ads, spam filtering and custom mailbox folders.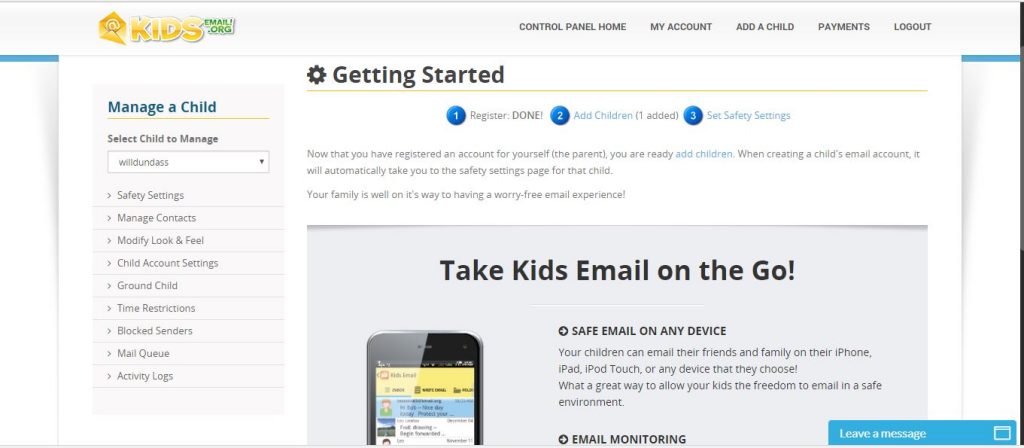 I believe one of the most important features is the safety settings for each child's account. All of the settings can be individually set for each child.  Therefore, depending on the age of your child, you can easily customize each email account.
I absolutely love that I can receive a copy of each outgoing and incoming email.  An unaltered copy is sent directly to my personal email account.  I can then view the entire email including images, links, attachments and offensive words.  Since you can set if image, links, attachments and/or offensive words are allowed, the email will not be sent to your child if it fails to pass the rules that you have set.  When an email fails the safety rules that are set, you then have the ability to review the email and approve or remove it in your parent account.
Since my son is young, I wasn't too concerned about limiting the emails that he sends and receives to only his contact list.  I currently help him to send and receive the emails, but I can definitely see this feature becoming more important as he becomes more independent.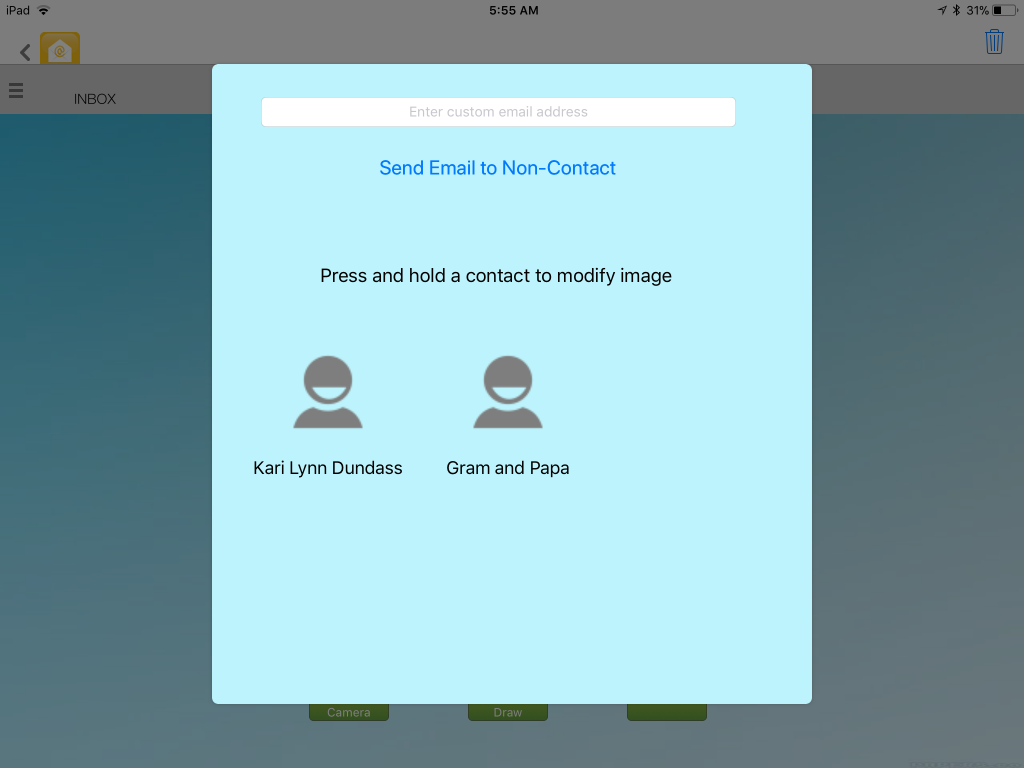 You can also allow your child to have access to update their contact list or you can keep the access restricted. For now, I am slowly adding contacts as he uses them so by the time he is more independent, the list will be ready.  If your child receives an email from someone that is not on their contact list when the incoming contact list is restricted, the email will show up in your parent control panel in the mail queue, waiting for your action.
I love that there are no ads and good spam filtering with Kids Email.  I feel comfortable knowing that my children will be using a safe email.  There is also an activity log that details when your child logged on and it will tell you if they tried to log on during a restricted time and/or day.
Some Other Great Features
I set up some custom folders for my son's email so that we can keep his account organized and I will continue to add more as we need them.  I enjoy sending him photos as a memory keepsake, so I made a folder for "Memories", a few other folders to help file emails accordingly.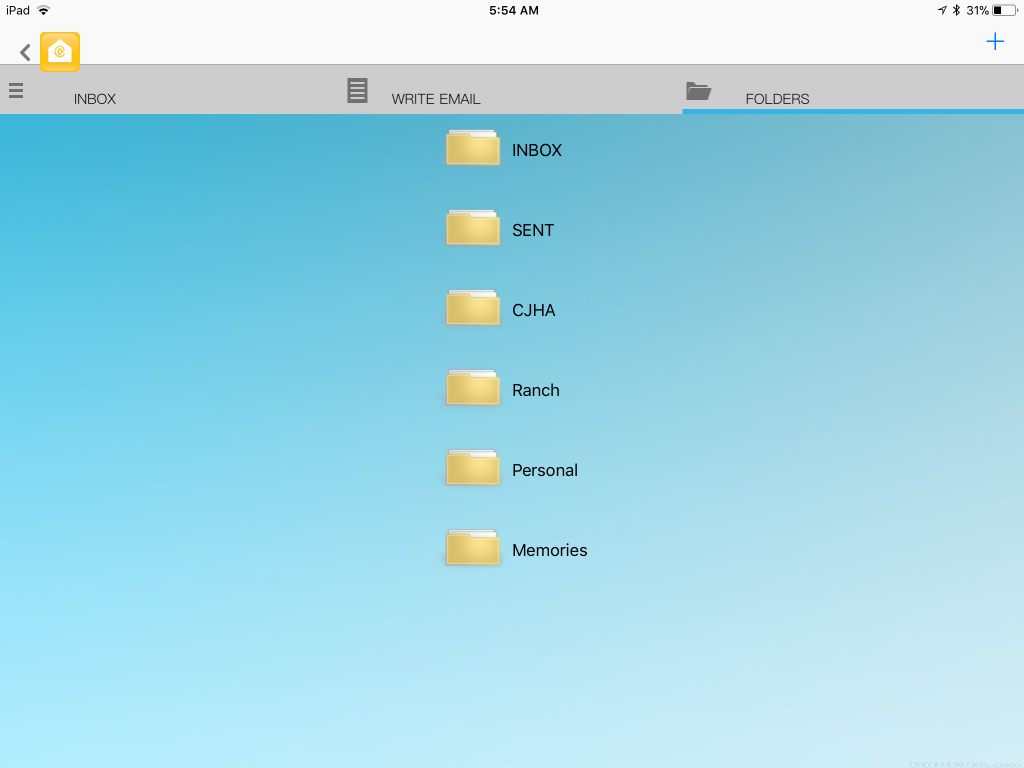 For younger children, you can change the email to have a simplified layout, so it limits their ability to use some of the features and for older children, you can tailor their email account to not say kidsemail.org, but rather a more "grown up" email address of kmail.org. We used the standard layout as my son is using the email with me.
Another two features that we didn't need to use but you, as the parent, can manage are the times and days that you child can access their email and blocking contacts.  You can restrict each child's access for any time of day and/or any day of the week. For older children, you can also ground them which limits them from logging on based on the duration or date that you set.
My Son's Recommendation
Throughout the past six weeks, my son thoroughly enjoyed using the email on my Ipad.  He loved being able to use the drawing board when sending emails as he isn't writing an email by himself yet. His first comment was "I love this program!"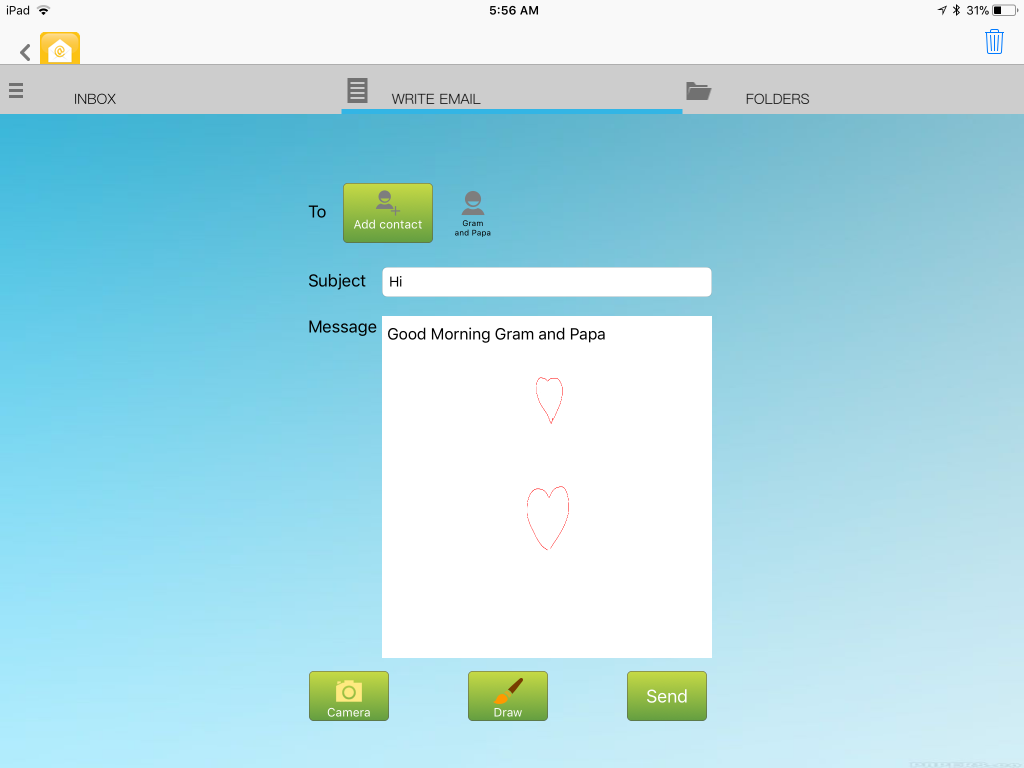 He was able to draw pictures and send them to his grandparents!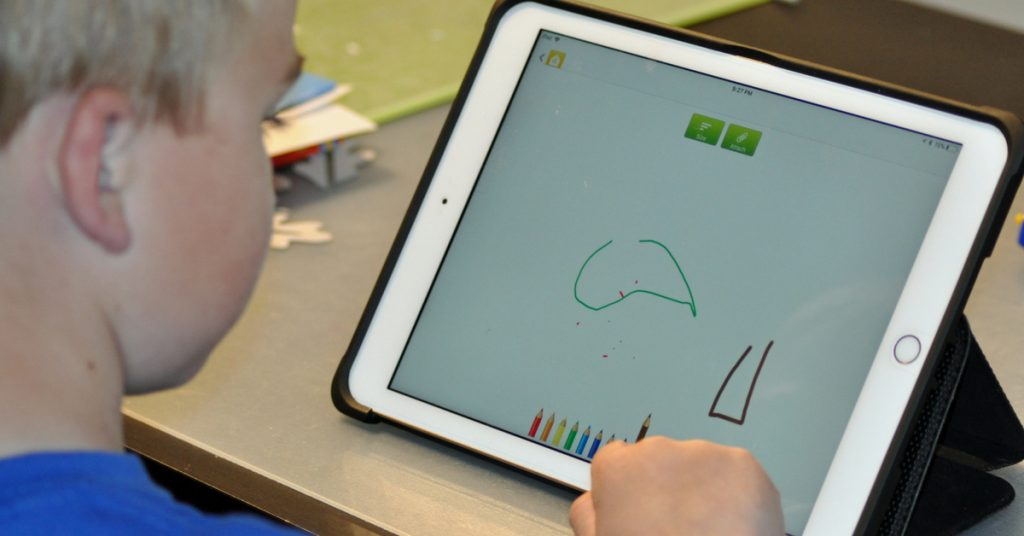 He also could click to have the email program read his incoming messages to him when he was using my laptop to access his email!
Using Kids Email in the Future
We are definitely going to continue using the one-year subscription to Kids Email Safe Email for Kids  from Kids Email. I look forward to setting up all my children with their own email account and then having the ability to access and control the accounts.  I feel confident that I can help my children learn the appropriate methods to use email and can also have some control in their access when they are young.
Social Media Links