In our home, we are very familiar with Reading Eggs. My two oldest boys, ages 5 and 3, have used the online program on a weekly basis for the past year. When I heard that Reading Eggs recently released workbooks to go along with their online program, I couldn't miss an opportunity to review them.
We thoroughly enjoyed using the 200 Essential Math Skills for Grade 1 workbook over the past few weeks as a supplement to the online program.
We were given a 3 month trial of the online learning program to use along with one workbook. The workbooks have just been been released and include Grades K-5 that correspond with Reading Eggs/Reading Eggspress and Grades K-2 that correspond with Mathseeds.
How We Use Reading Eggs
We use Reading Eggs on a daily basis, primarily on our tablet. You can also use it on your computer or phone. Your child can start prior to them being able to read and the program will take them all the way to reading long chapter books. My 3 year old works through Reading Eggs Junior and thoroughly enjoys learning the basics to reading. It has fun games, videos and books that make reading fun for ages 2-4. My 5 year old is currently working on Reading Eggs which teaches phonics, sight words and other early reading skills. Reading Eggspress teaches kids aged 7 to 13 essential reading, comprehension, vocabulary, spelling, and grammar skills.
If you aren't familiar with Mathseeds, it is a comprehensive math program for ages 3-9. It has lots of fun activities and games that are interactive and engaging. My 5 year old enjoys his quiet time activity while practicing math. The online learning program is a great way for them to do learn independently while I am teaching the other in our homeschool.
Integrating the Workbooks
One aspect that I found was missing from Reading Eggs was the writing practise. My son was becoming comfortable with the concepts but he was still struggling with applying it to paper and writing. Now, with the Reading Eggs and Mathseeds workbooks, we can integrate what we learn online onto paper. As your child proceeds through the online program, they can practise and reinforce the skills learned with these workbooks. Each workbook includes 50 lessons and 10 quizzes, in approximately 250 pages. They are full colour and very easy to work through.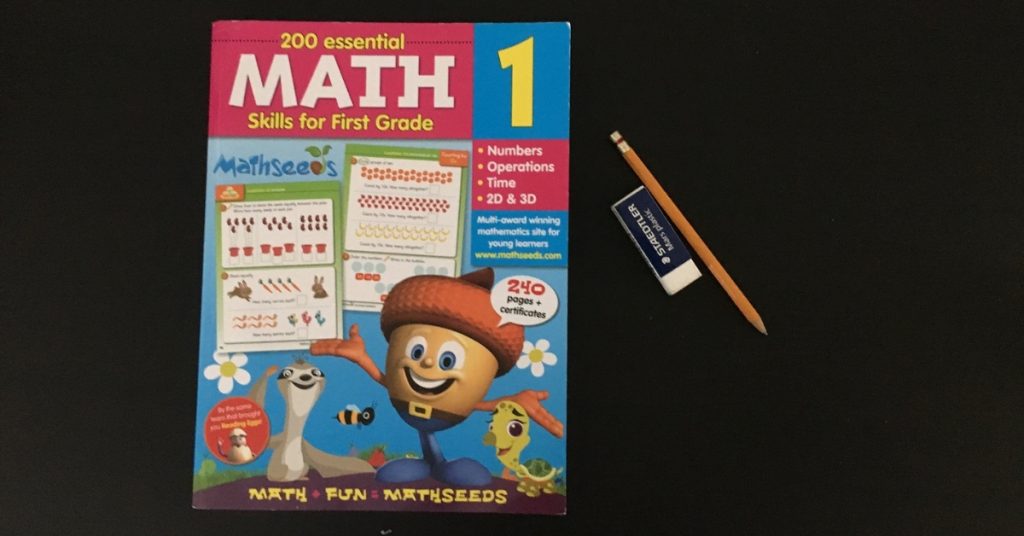 There is a year planner included in the workbook so you can see what is taught in each lesson and how it relates to the online program. The 200 Essential Math Skills for Grade 1 workbook starts at Map 11, which was very close to where my son was on the online program.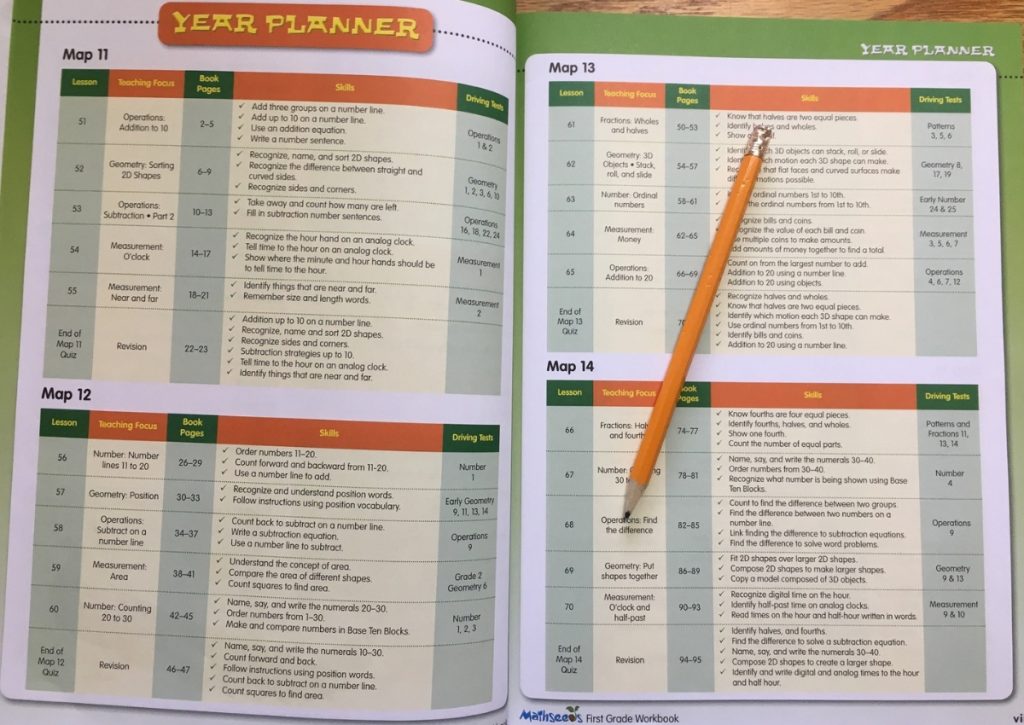 My son would first work through the online program and then he was excited to work on the corresponding workbook lesson.
In 200 Essential Math Skills for Grade 1, each lessons includes 4 pages and takes about 15 minutes. Once we completed 5 lessons, we would we complete the associated quiz and award my son with the Map certificate.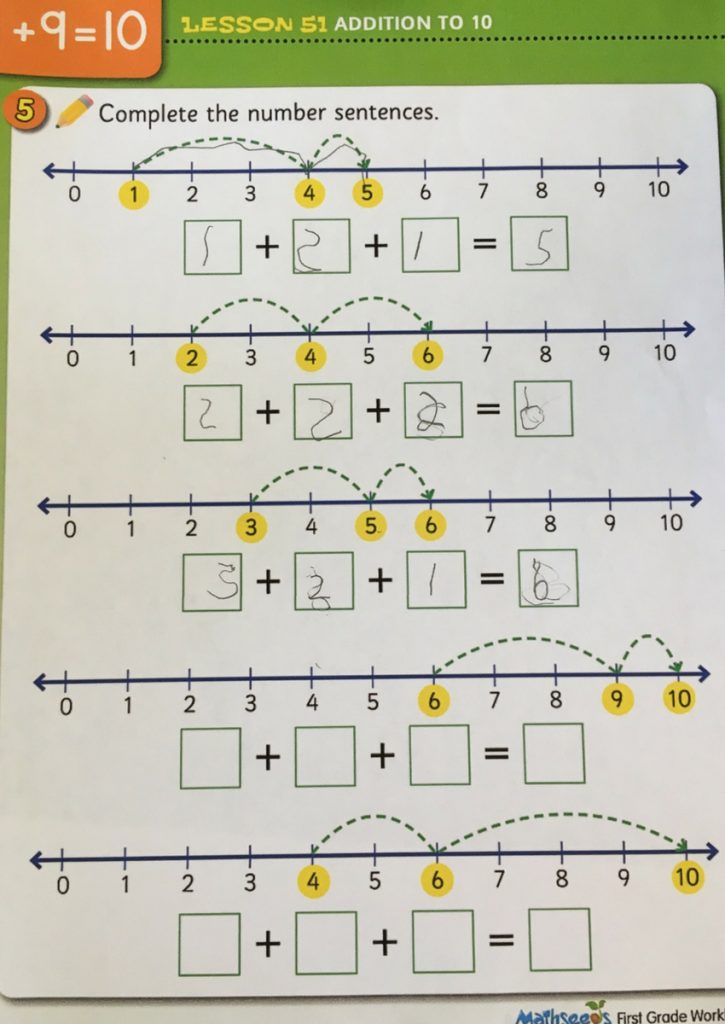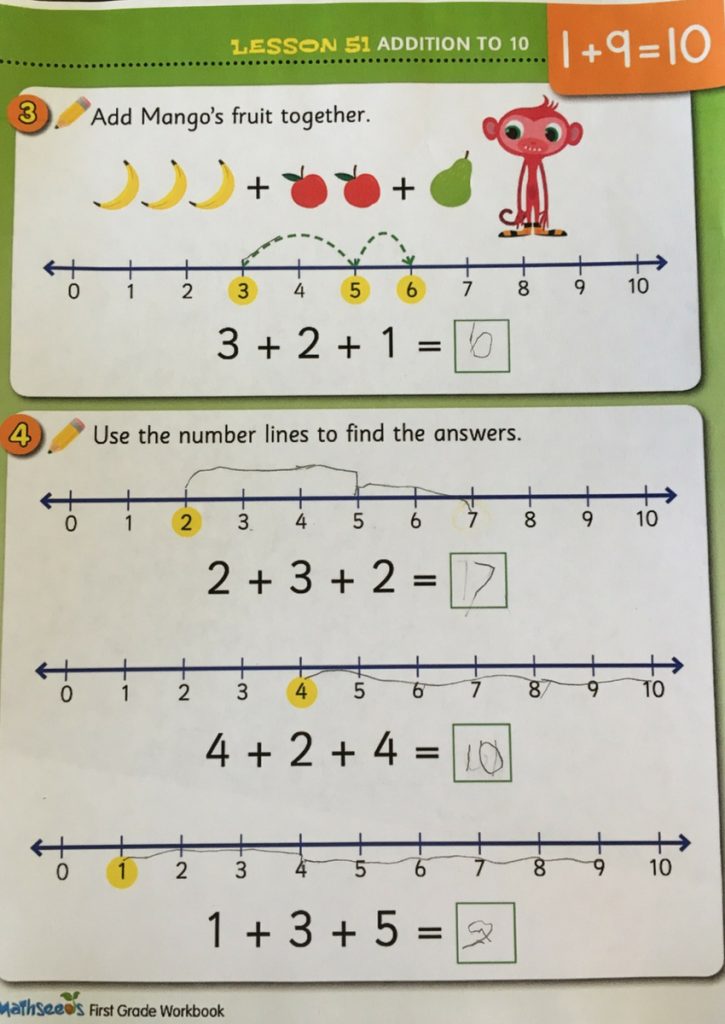 It is easy to incorporate the lessons into your homeschool as each Map is broken up into 5 lessons. We work on one lesson a day, 5 days a week so my son completes a Map each week.
Free Trial and Coupon
I highly recommend trying the 4 week free trial that I am able to offer my readers for the online program. Your child can complete the placement test and then you can easily determine the appropriate level and associated workbook. Ages 2-13 can practise their language, grammar and math skills with this incredible app. All you need to start is a tablet, iPad or computer.
I can offer you a special 10% off discount for purchasing the workbooks as well, by using the Coupon Code WK10URIQN1W
Our Future Use with Reading Eggs
We use this app in our daily homeschool and we will now be also using the associated workbook alongside the app lessons. I love that we can integrate the online app with a physical workbook. Reading Eggs is one program that I plan to use with all my children on a daily basis as a fun, engaging and independent tool for learning reading and math skills. Now with the workbooks, my job just got a little easier as they can practise on paper as well.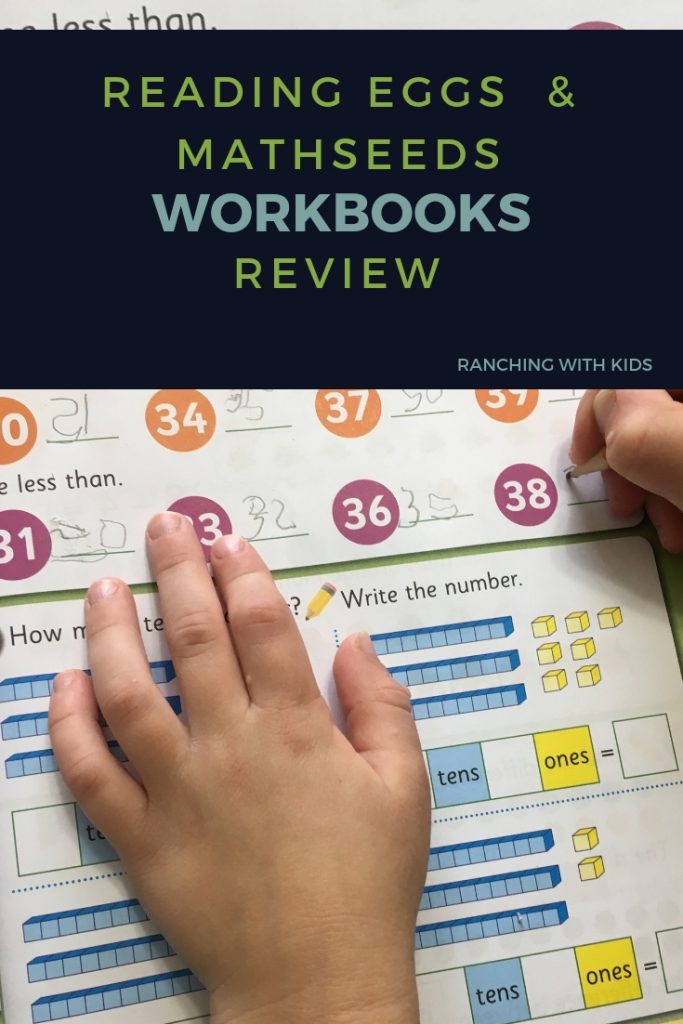 Social Media Links 
Facebook: https://www.facebook.com/readingeggsUSCA/
Twitter: https://twitter.com/readingeggs/
Instagram: https://www.instagram.com/readingeggs/
Pinterest: https://www.pinterest.com.au/readingeggs/