We couldn't have picked a worse time on Wednesday to sort the bred heifers from the cow herd. We looked ahead at the weather forecast and our schedule and decided that Wednesday looked like the best day. As I mentioned in the blog post, Winter Approaches, we feed our bred heifers separately from the cow herd to ensure that they get sufficient nutrition to keep themselves and their calf growing while keeping their condition over the winter months.
As we were driving our side-by-side up to the cows, my mom commented on how much colder it had gotten over the past hour. We should have expected the weather was going to change because as soon as we arrived at the cow herd, that's when the snow started to fall! My youngest son was not impressed with the snow blowing in his face!
Luckily, the cows followed the tractor well into the smaller pasture next to the winter feed grounds. The weather wasn't putting a damper on the cows! They were having a great time running and jumping!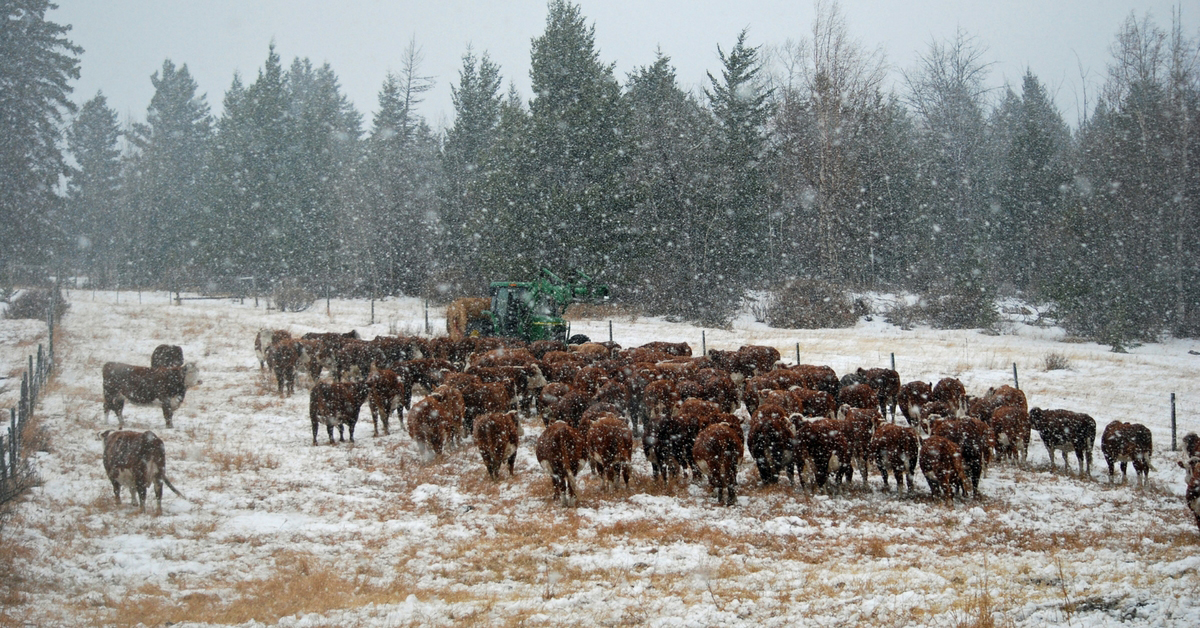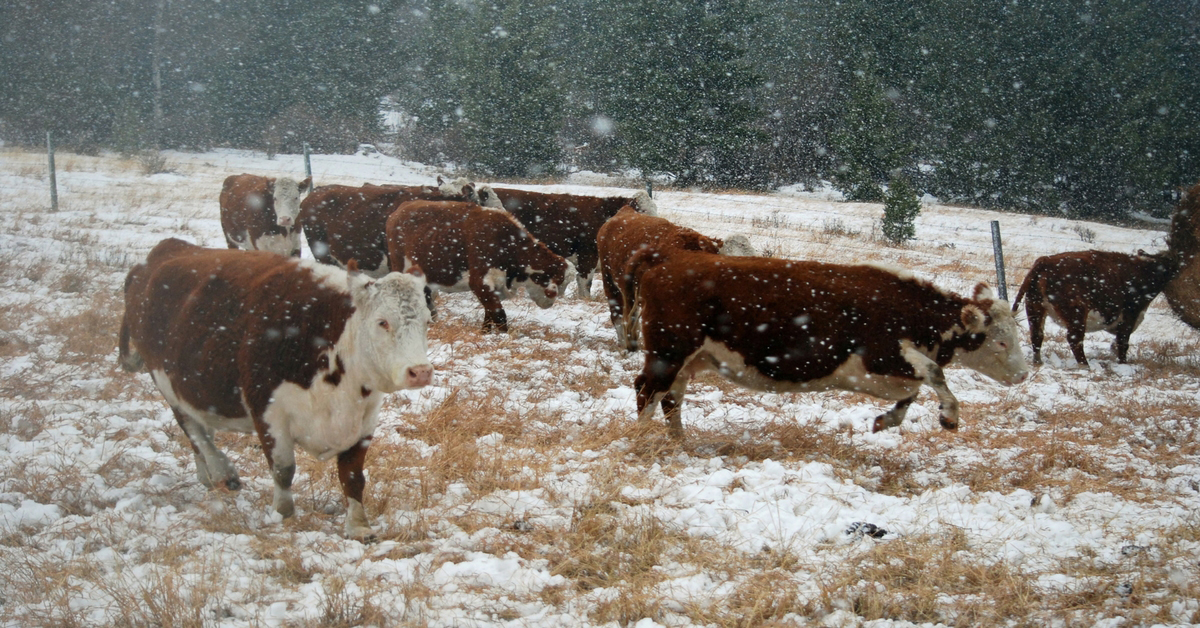 We then sorted the cows from the bred heifers in a smaller pen. The sorting went well as the older cows started the figure out the system that we were using to sort and they sorted off quite easily.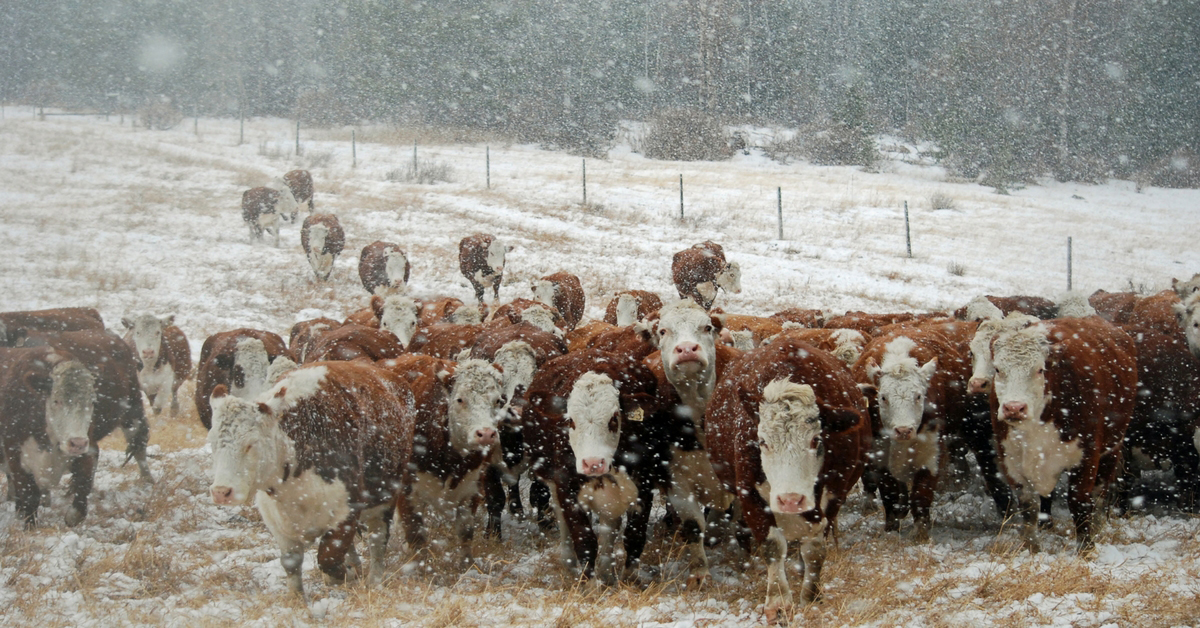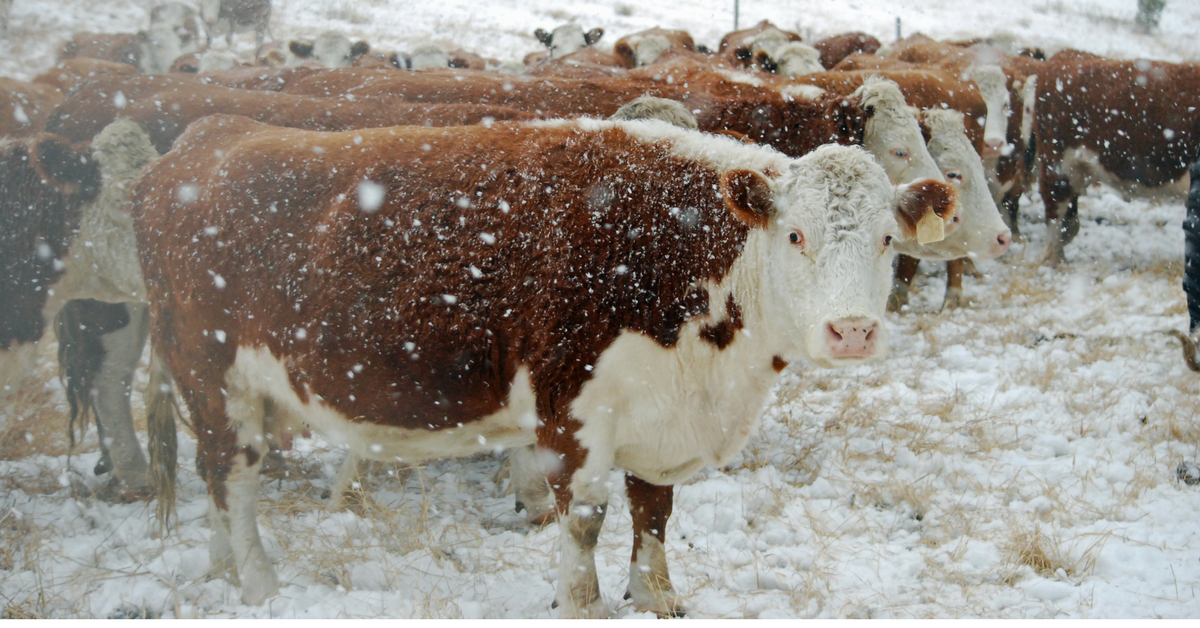 Next we used our side-by-side and the heifers followed us to lower feed grounds with the exception of our lead cow. She decided that she would rather stay with the cows than the "young" heifers! Needless to say, she headed back to the cow herd trying to take the heifers with her but we were able to stop them from following!
The weather..what can we say…on a ranch, it can never be predicted. Of course, as soon as we arrived back home, the wind and snow stopped! Nonetheless, the boys had fun calling the heifers and weather like this teaches them that no matter what the situation is, make the best of it and have fun!