Meaningful and personalized gifts are always special and can be treasured for years. CrossTimber offers several kinds of personalized name products. We received five of their Name Bookmarks and the AmazingName Print Activity Sheets. These personalized products from CrossTimber make great gifts for all ages.

CrossTimber Name Bookmarks
Everyone can use a bookmark. The personalized Name Bookmarks from CrossTimber tell you what language of origin your name is from and what your name means. It then follows with the quote. The bookmark are printed edge-to-edge on heavy card stock and laminated. When I went to order our 5 bookmarks, I found the website a bit of confusing. Once I figured out what required for the first bookmark, it was a lot easier ordering the remaining 4.
To order, you first choose a background. There are over 200 designs to choose from. The backgrounds are divided into categories such as outdoor and animals, which were our two favourite. Next, you are also able to choose a category for a quote. The 5 categories of quotes include presidential, famous authors, bible verses, character qualities or you can pay $1 more for custom text on the front. One added feature that I would have liked was the ability to choose a specific quote so that I could make the bookmark even more personalized.
Here is a look at the 5 bookmarks that we received.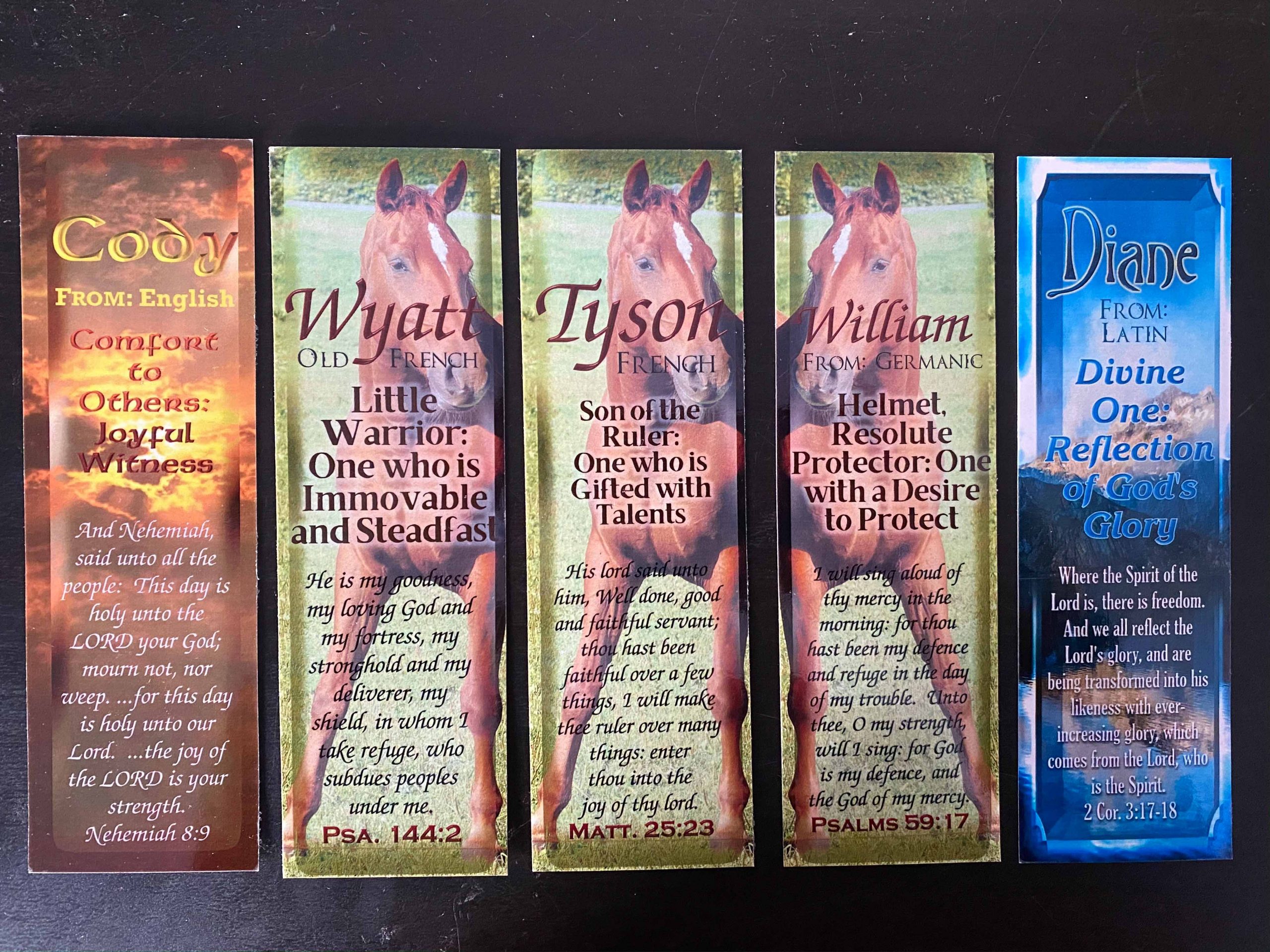 CrossTimber AmazingName Print Activity Sheets
We also received the AmazingName Print Activity Sheets for my son, Tyson.  This is a fun activity set with your child's name included within it over 80 times.  It includes 28 creative pages, all personalized.  There are wordsearches, mazes, handwriting practise and colouring pages, all with a personalized name.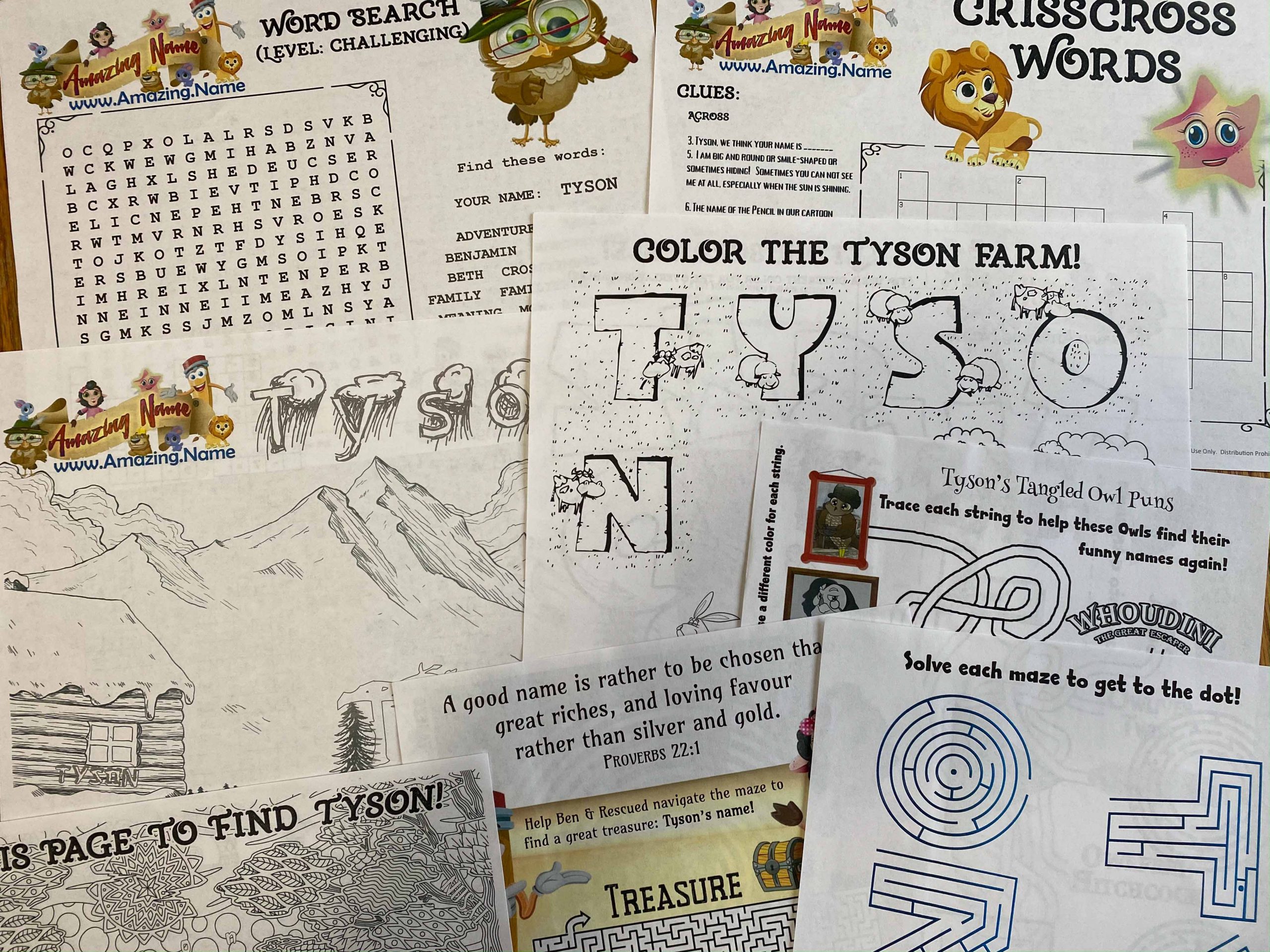 I really like that the activity set includes a wide variety of difficultly levels.  We used the ones that were at the best difficultly level for my 5 year old son, and my oldest son was able to have fun with some of the others.  We still have lots of activities that we can work through in this set over the winter months.  
Great Keepsakes
The Name Bookmarks and the AmazingName Print Activity Sheets that we received from CrossTimber will be good keepsakes for many years. CrossTimber has many gifts to choose from so be sure to check out more reviews at the Homeschool Review Crew Blog.
Social Media Links
Facebook: www.fb.com/meaning.name
Pinterest: http://pinterest.com/crosstimber