One of the struggles in our world today is finding appropriate content for children that you can trust. Prior to reviewing Smart Kidz Radio, I was having trouble finding a kids radio program with music and educational content that was appropriate for our entire family. Smart Kidz Media has developed an entertaining and educational radio channel just for children.
A Kids Radio Station
Smart Kidz Radio is an online radio station for children, but the whole family can also enjoy it. We have been thoroughly enjoying our 6 month subscription to Smart Kidz Radio: Member's On-Demand Radio Program Library.

It teaches children valuable skills, while encouraging a positive self-esteem. It helps to promote positive character traits and strong morals. It can't get much more beneficial than that!  You can easily sign up by creating a login which will give you instant access to the free live stream. 
On-Demand Programming
If you would like to have some flexibility in choosing from several radio programs, the on-demand programming is perfect for you. It is $4.99 per month.   There is over 2,000 original children's songs and stories.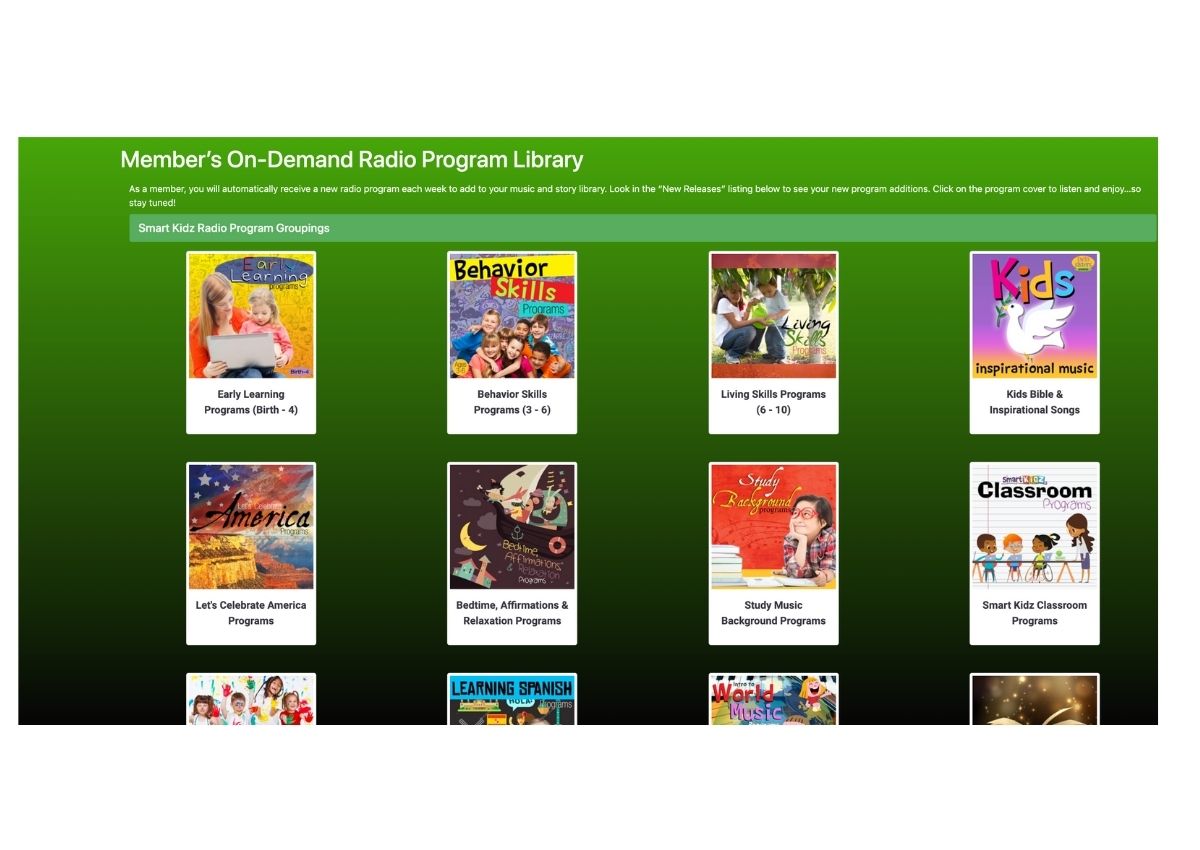 Programs are played in groups that relate to a common theme. Some of categories are story time programs, introduction to world music, music background programs, living skills, early learning skill programs, science and math program and many many more.  You can feel confident that your child is listening to safe and educational content. There were lots of songs teach meaningful messages along with being fun to listen to.
We thoroughly enjoyed exploring science and learning about insects, and ocean mammals with fun songs in the Smart Kidz Totally Cool School Groupings.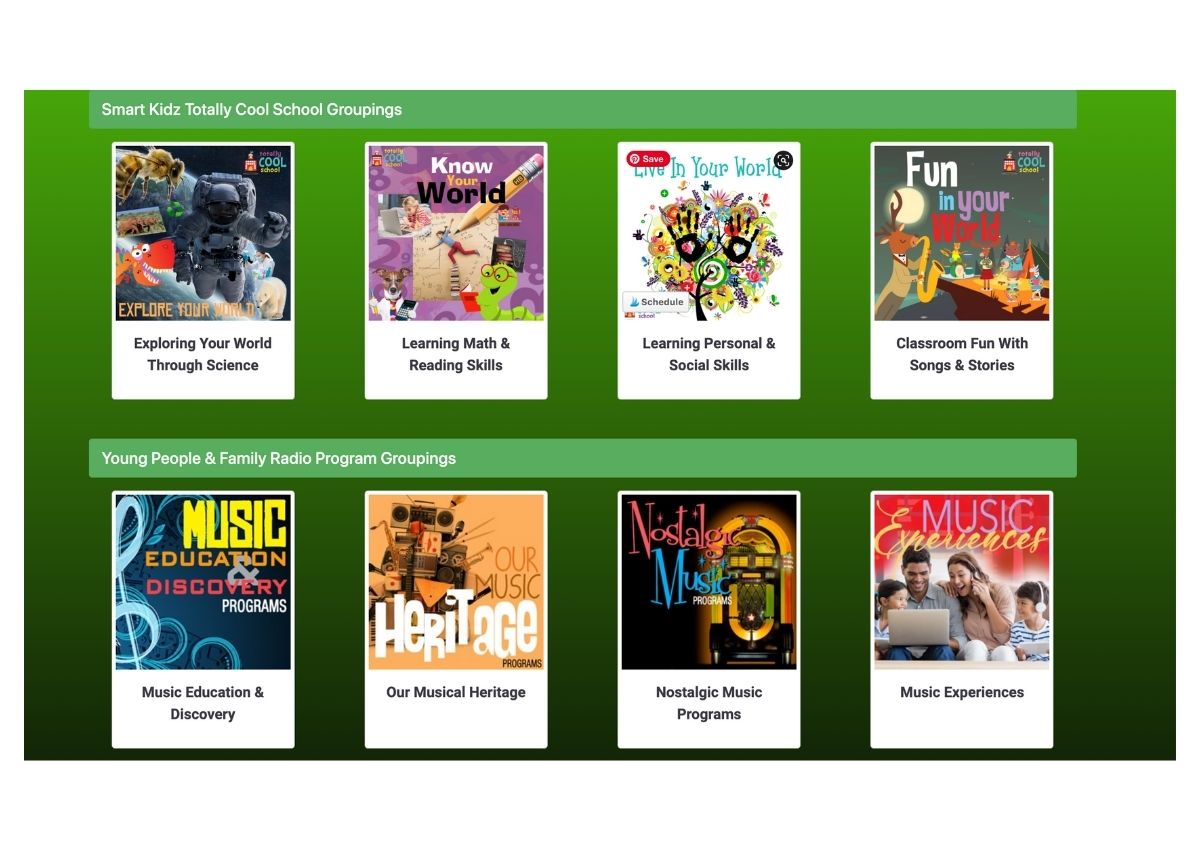 It was fun tieing in learning about countries by listening to the world culture music from France and Japan.  My 2 year old loved the nursery rhymes in the early learning program. We also really enjoyed listening to the Smart Kids Storytime Program, and specifically the fairy tales and nursery rhymes.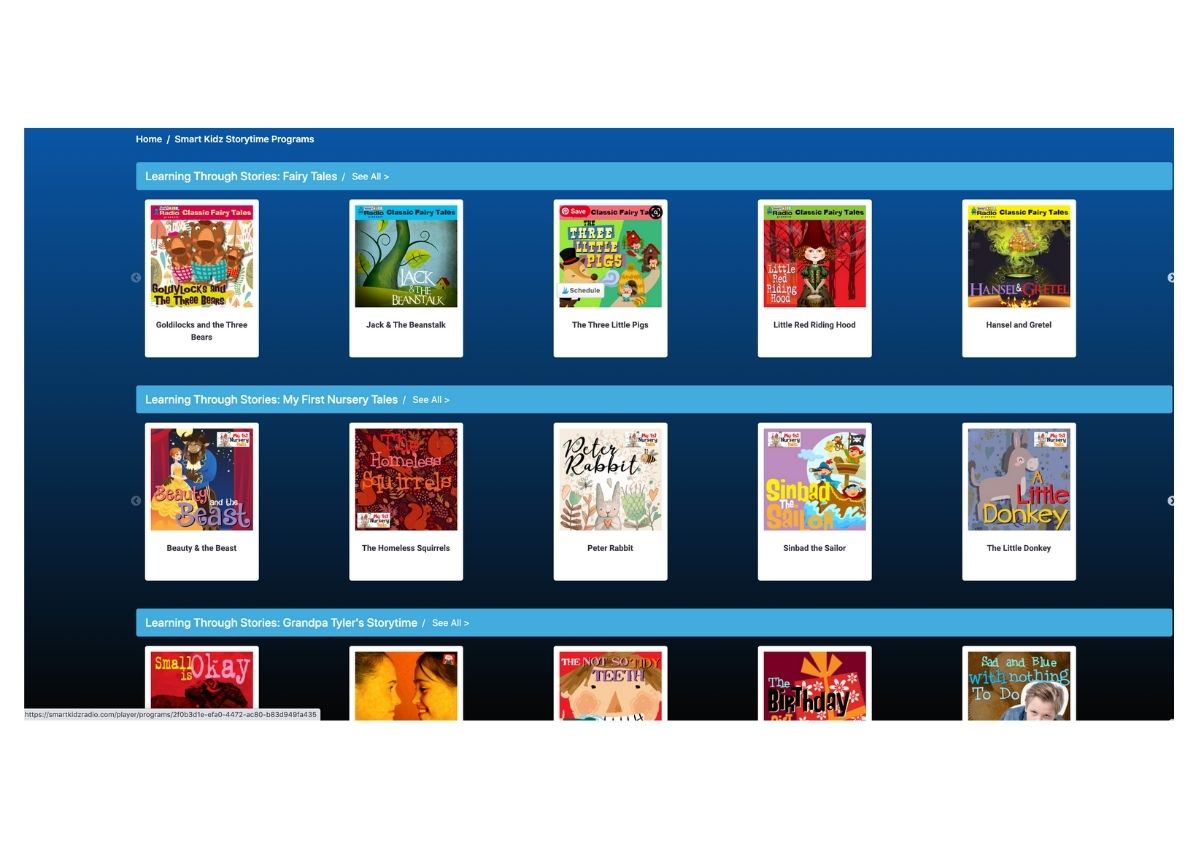 SmartKidz Foundation
When you subscribe to SmartKidz Radio, 20% of your subscription goes to the SmartKidz Foundation. The SmartKidz Foundation "mission is to encourage young people to make a difference in their own lives, the lives of others, and in the global community." This non-profit foundation provides resources and meaningful education to young people and helps them build self-confidence, compassion, and respect for the environment.
A Great Go-To Kids Radio Station
The next time you want to turn on some music or educational content for your children to listen to, I definitely recommend checking out Smart Kidz Radio. As a family, you will enjoy the variety of songs and content while knowing that is a safe. As a family that loves listening to music, I can now feel comfortable that the content my children are listening to is age appropriate and educational.
Be sure to check out more reviews from the Homeschool Review Crew about this great program.
Social Media Links
Facebook: https://www.facebook.com/smartkidzradio
Twitter: https://twitter.com/smartkidzradio
Instagram: https://www.instagram.com/smartkidzradio
Pinterest: https://www.pinterest.com/smartkidzradio/