Disclosure: I received this complimentary product through the Homeschool Review Crew.
The question I get lots from other homeschool moms is "How do I teach math when I struggle with math and math wasn't my favourite subject at school". Finding a curriculum that explains math concepts using techniques that are easy to understand is key. In comparison, we are mathematically minded in our home, so math usually comes easy to us. Finding a curriculum that allows my boys to proceed at their own pace is essential to ensure that they excel and can move ahead at a faster pace. Finding a curriculum that fits both of these types of situations isn't always easy, but some can teach all learning styles equally well.
Teaching Textbooks Math 4.0 from Teaching Textbooks is an app based curriculum that I highly recommend for all types of learners, ones who struggle in math and need lots of instruction, ones who want to quickly work through the levels without too much instructions and ones who need to write out the solution and see the solution done for them. We recently reviewed Grade 3 with my oldest son and absolutely loved the new features in Teaching Textbooks Math 4.0.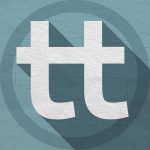 Overview of Teaching Textbooks Math 4.0
Teaching Textbooks Math 4.0 is an app based curriculum that has been designed to use a multimedia step-by-step audiovisual solutions to present each math concept to your child.  The program both teaches and grades your student, so all you need to do as the parent is support your child. The math courses that they currently offer include: 
Math 3
Math 4
Math 5
Math 6
Math 7
Pre-Algebra
Algebra 1
Geometry
Algebra 2
Pre-Calculus
Each grade level is extremely comprehensive and covers all the standard topics. There is at least 100 hours of audiovisual teaching in each grade. The interactive lessons are easy to follow and there is an ebook for each level that you can print out or view online.
Once you have an account for your child set up, your child is ready to start. They can choose to work through the lessons in sequence or they can select any lesson. There is the option of getting hints and second chances when answering the problems.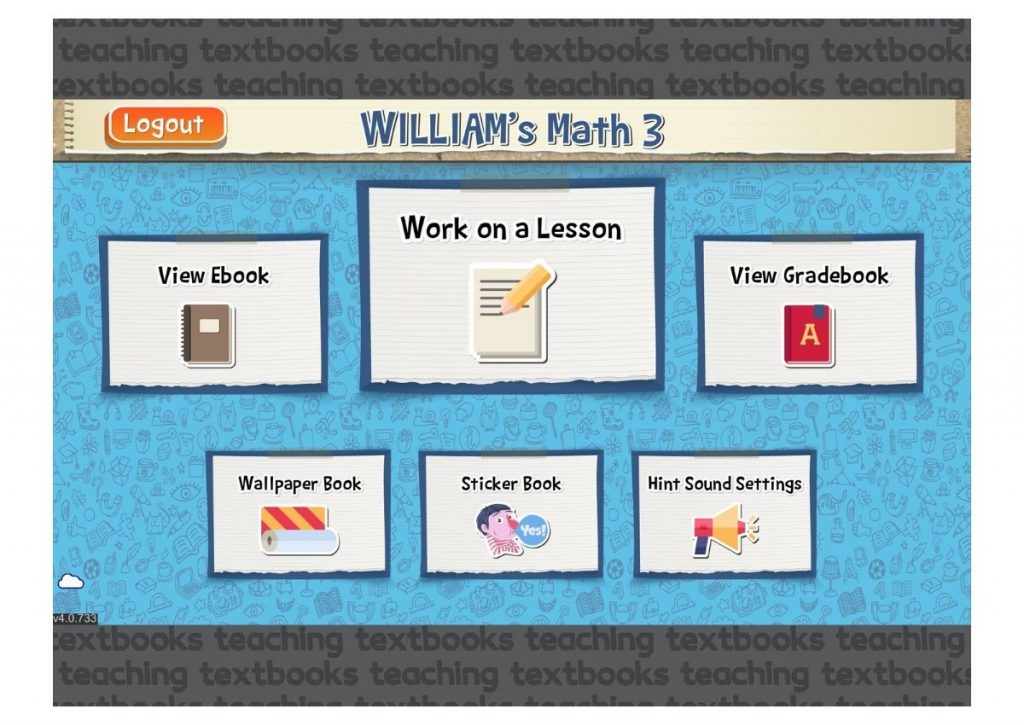 If you child is still struggling, even with the lessons that are embedded in each problem, Teaching Textbooks offer free phone tutoring.
As a parent, you can have access to the grade book, you can change some student lesson settings such as if they need to complete a lesson before moving on, how many lessons per day they can work on and when to show hints and provide second chances, view the answer key and ebook and pause the course, if required.
Recent Updates to Teaching Textbooks Math 4.0
The recent upgrade to Teaching Textbooks Math 4.0 interface allows your child to easily access their math course through an app, that can work on mobile phones and tablets.  I love that Teaching Textbooks Math 4.0 can now truly be used anywhere and anytime, as the app can even be used offline, for up to 6 lessons at a time without reconnecting to the Teaching Textbooks servers.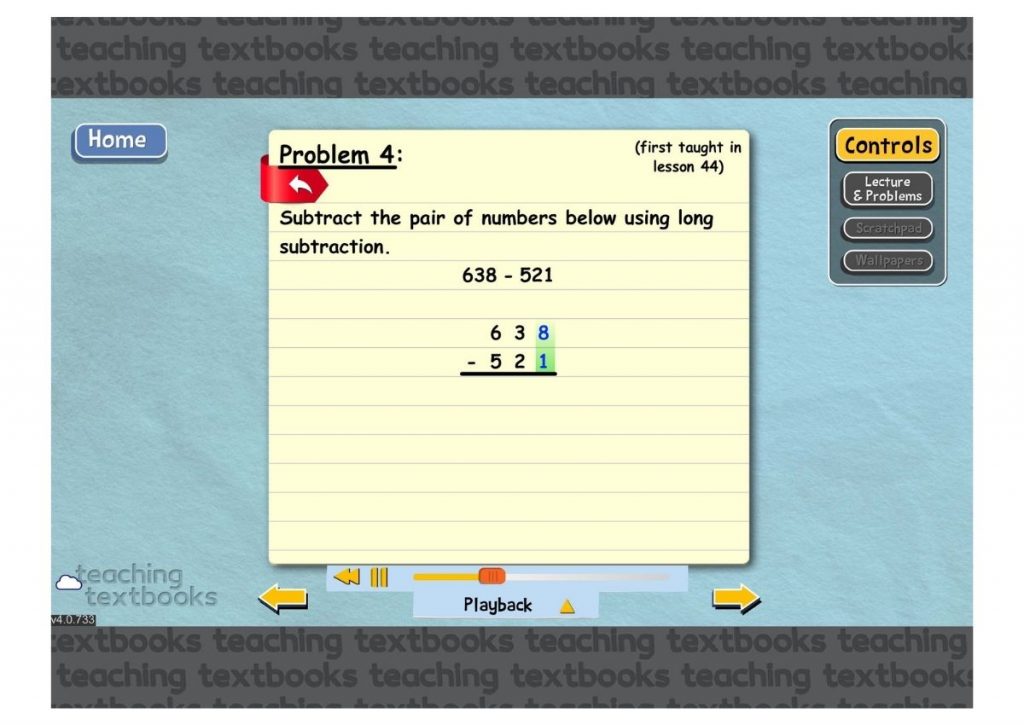 The new features of a scratchpad is incredible.  Your child can now work through each problem by writing on the screen with their finger.  I absolutely love this hands on feature. Your child can work on the go, and they don't need to have a pencil or paper handy.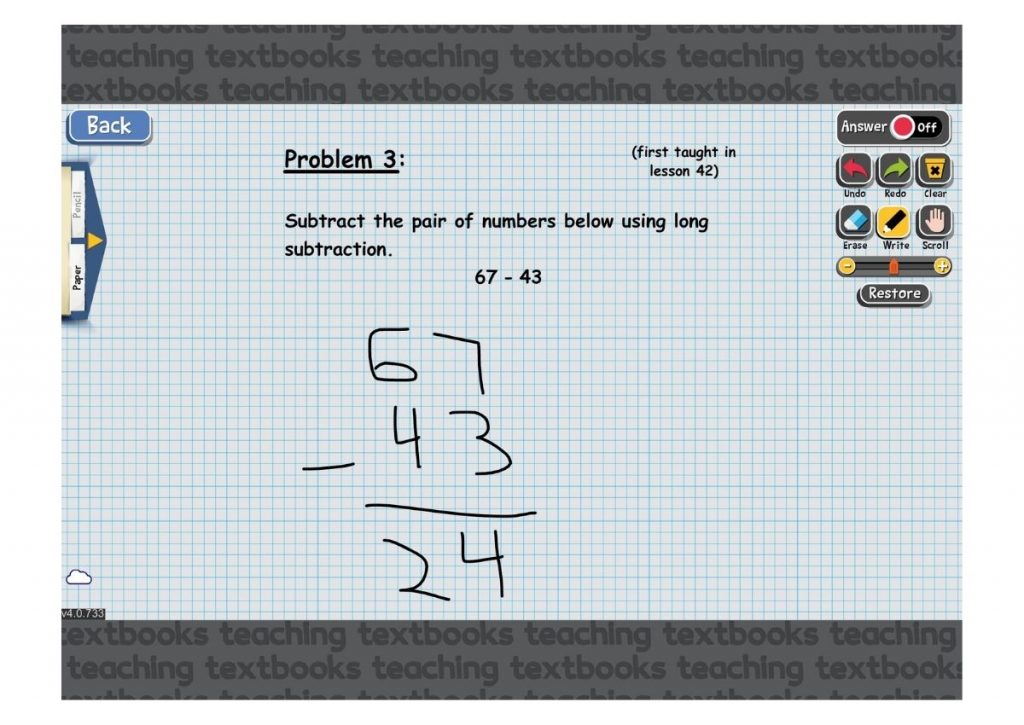 The grade book also calculates a running course average and includes an option to send out daily assignment update emails to you, as the parent. Students will also enjoy more backgrounds, creative characters, and additional stickers.
Try for Free
You can now try Teaching Textbooks 4.0 for free with a free trial of any level.  The trial is a complete version of the program up through to Level 15, including the lectures, audio-visual solutions, ebook and automated grading features.  This trial never expires and if you decided to purchase the full version, your student's progress and grades will automatically transfer. 
Be sure to check out more reviews of Teaching Textbooks Math 4.0 over at the Homeschool Review Crew blog.
Social Media Links
Facebook: https://www.facebook.com/Teachingtextbooks
Twitter: https://twitter.com/TThomeschool
Instagram: https://www.instagram.com/teachingtextbooks/
YouTube: https://www.youtube.com/channel/UCVlomrjY7xTs2cRxSsuKCrw